You can generally get your rewards in a variety of ways on survey sites. You can choose to get paid via PayPal, Bitcoin, Cheque or redeem gift cards instead.
However, some websites provide a more simple payment option: Direct Transfer. This eliminates the need to withdraw your profits via PayPal and then withdraw them to your bank account to cash it out.
Now the question is: which sites should you join since not all of them are worthwhile? In this post, I will show you the best survey sites for direct transfer which you can join for free.
With a brief review (plus pros and cons) of each survey site on this list, you can easily decide which one to join.
Also, the link to a complete review of some of these sites is included in case you want more information on them before you join.
What Are Survey Sites?
A survey site is a website that offers rewards for completing surveys or participating in research – usually about 20 to 30 minutes in length. This is a great way to make money online with no charges and little effort.
You can use survey sites to make money online by answering surveys, taking polls, or just completing offers or signing up for free trials. They are a great way to earn cash fast and much easier than other online jobs.
What Is Direct Transfer
Direct Bank Transfer is a payment method that allows you to receive money directly into your bank account, without having to link it to any third-party account. It is a secure way of receiving money into your bank account.
Why Choose Direct Transfer Payout Method On Survey Sites?
If you are a member of some paid survey sites and aren't seeing your payment after finishing the surveys, you may be wondering whether there is an easier and faster way to get paid.
Direct transfer is the best way to get your money as it removes most of the middlemen – leaving you with just your money.
It is a way of instantly getting paid for a survey. You don't have to deal with cash out, PayPal transaction fee, or forgetting to redeem. You do not have to wait for checks in the mail or account deposits.
This is the easiest way to get paid on survey sites, especially for international members. The money is instantly deposited into your bank account saving you a whole lot of stress.
Which Are The Best Survey Sites For Direct Transfer?
One of the best survey sites for direct transfer is Survey Junkie. The direct bank transfer payment option, on the other hand, is only available to members in the United States.
You can make money by taking surveys online or over the phone, participating in focus groups, or testing items on this survey site.
It offers a low payout threshold of $5, and if you prefer other methods of payment, you may get paid by PayPal or redeem gift cards instead.
Interestingly, you can also download a mobile app from Survey Junkie to answer surveys on the go when you aren't in front of a computer.
Overall, Survey Junkie is one of the finest survey sites to join, owing to its ease of use and high earning potential.
Pros
Free-to-join membership
Easy to use
Members are rewarded immediately
Chances to earn extra points
Offers multiple payment channels
Pays for just trying
Cons
Account easily get flagged down
You won't qualify for all surveys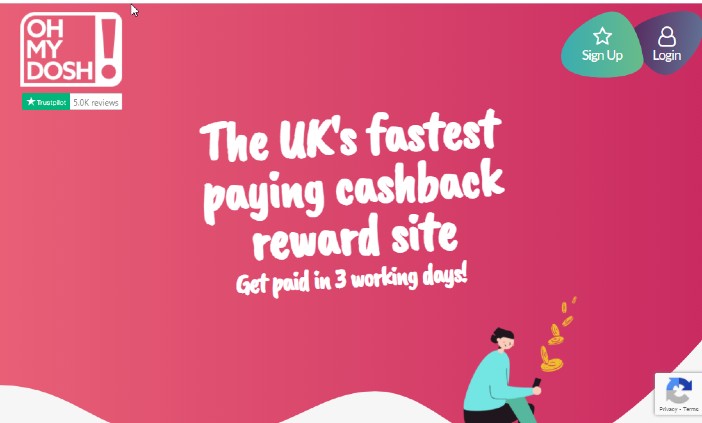 If you prefer to be paid by direct bank transfer, OhMyDosh is another fantastic GPT site to join. It provides a variety of ways to make money, including taking surveys, signing up for trials, entering competitions, inviting others to join the site, and taking advantage of cashback incentives.
It accepts PayPal as an alternative payment option, and all you need to start withdrawing your profits is £10. However, it is only accessible in the United Kingdom. Therefore, If you live in the UK, this may be a good survey site to join.
Pros
Free to join
Gives great cashback rewards
Many earning options
Low payout threshold
Cons
Limited survey opportunities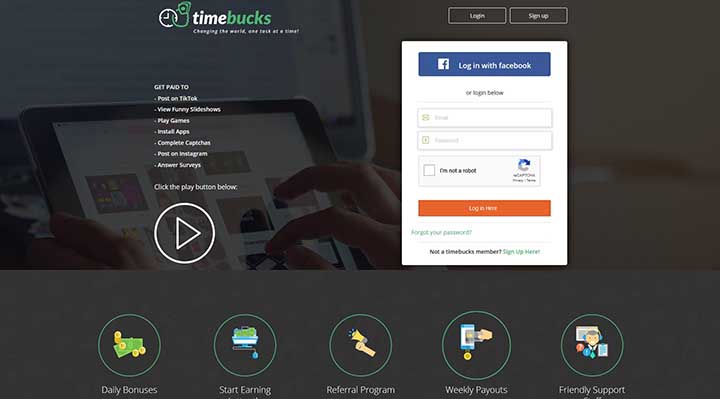 This is another one of the best survey sites for direct transfer. TimeBucks is one of the finest sites to join if you're searching for a site with a variety of earning opportunities.
This GPT site has numerous options for you to earn money, like conducting surveys, completing offers, performing microtasks, and even utilizing TikTok.
Other payment options include Skrill, AirTM, Neteller, and Payeer, as well as the option to convert your profits to Bitcoins. It's also available all around the world, so no matter where you reside, there are always lots of possibilities to make money.
Their payment threshold ($10) is likewise rather low. One thing to keep in mind with TimeBucks is that direct bank transfer payments are conducted through Wise, which is incredibly simple and quick to set up.
Pros
Pretty user-friendly
A large variety of opportunities
Multiple payment methods
New users get a FREE $1.00 sign-up bonus
Available to everyone worldwide
Low payment threshold
Mobile app to take surveys on the go
Cons
You can only get paid once a week
Has some opportunities with low reward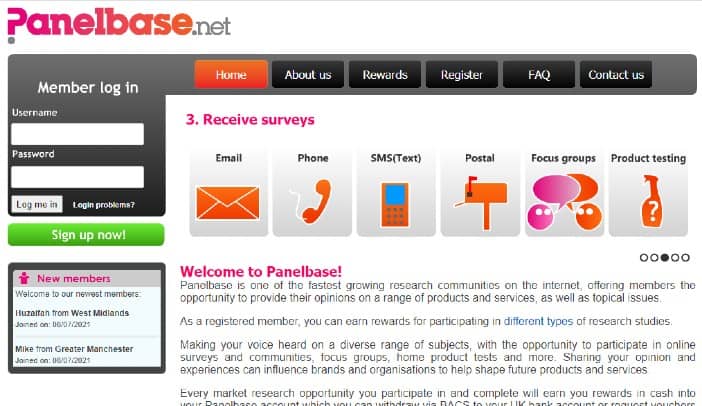 Panelbase is another one of the best survey sites for direct transfer where you may get paid for taking surveys if you live in the United Kingdom.
You can make money by participating in surveys and mini-polls. You can also get more rewards by inviting others to join the site.
It features a £10 payment threshold and the opportunity to redeem vouchers rather than cash.
Overall, it's a good survey site to join because it's simple to use and offers immediate bank deposits.
However, you will need to be a little more patient with this site than with many others because the rewards aren't as high as they are on other survey sites.
Pros
Free to join
Offers several earning opportunities
The site is easy to navigate
Low payout threshold
Cons
Fairly low rewards offered
Not a lot of available surveys
Pinecone Research pays $3 per survey, making it one of the best survey sites around. The process of becoming a member is, however, not straightforward.
Members can only join through an invitation (like the button below), and their membership is limited each month.
As long as you meet the payout threshold of $3, you can get paid via bank transfer very quickly. Alternatively, you can choose from their catalog of products or get gift cards.
Pros
Free to join and easy to use
High paying surveys
Great payout methods
Low payout threshold
Has a mobile app
Cons
You can only join through an invitation link
Customer support is poor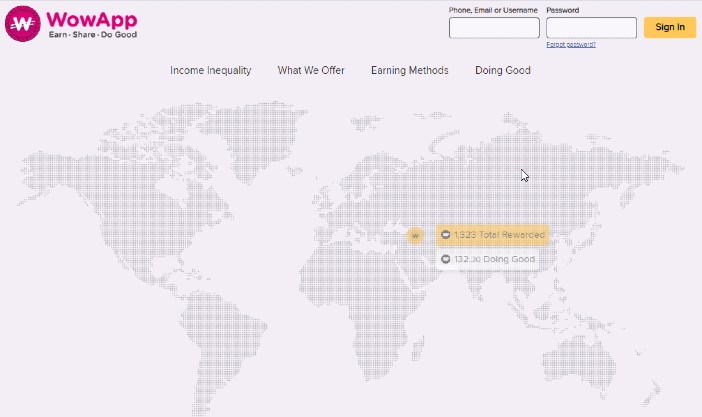 WowApp is a GPT platform that allows you to make money in a variety of ways. You can make money by taking surveys, completing offers, watching movies, playing games, and perusing the web. You can choose to use their mobile app or your laptop for these tasks.
Your earnings can be withdrawn via PayPal or choose to get paid through direct bank transfer. If also offer a mobile credit option if that's the payout method suitable for you.
The great thing about WowApp is that for every dollar you make for yourself, you will also earn for a charity of your choice.
The sole disadvantage of this smartphone app is that it has hefty transaction costs when you withdraw your profits. However, due to the numerous methods to earn, it is a wonderful platform to join.
Pros
Free to join
Easy to use
Many earning options
Available worldwide
Several payout methods
You do good while earning
Cons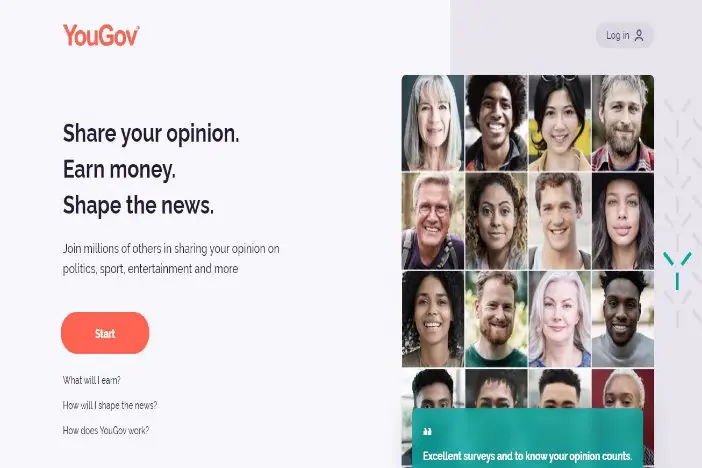 On this list of the best survey sites for direct transfer you can sign up with is YouGov.
YouGov is one of the most popular survey panel sites if you want to participate in online surveys with a specific language. There are specific panels for each country where this survey site is available.
By completing surveys or referring others to join the site, you can make some money. PayPal, prepaid Visa cards, and gift cards are among the various payment alternatives available. The payout threshold you must earn will vary depending on where you reside.
Bank transfers, on the other hand, are only available in a few countries. If you can't get paid by direct bank transfer, as previously said, you may always use PayPal (if available in your country of course), which is also incredibly handy.
Overall, YouGov is a fantastic site to join because it offers country-specific surveys and has a large variety of surveys to choose from.
Pros
Easy to use
Justifiable rewards for time spent 
Good referral scheme
Gives the chance to see the results of the surveys.
Rarely sends surveys you do not qualify for.
Has a mobile user-friendly app
Cons
Limited number of surveys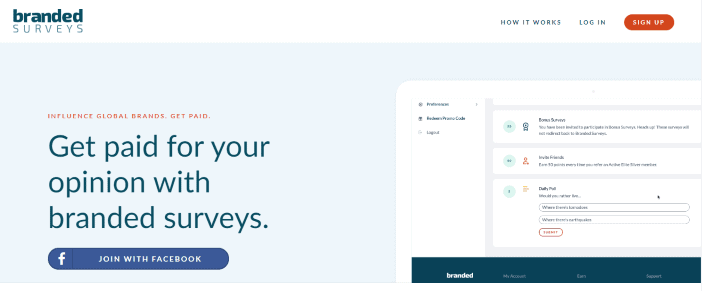 If you're not aware yet, Branded Surveys is a fantastic survey platform. Earning rewards is a straightforward process.
To make money, you can do surveys or participate in daily polls. The nicest part is that it always has a reasonable number of surveys accessible.
Aside from direct bank transfer, other payment methods include PayPal, prepaid MasterCard, and gift cards. You just need to earn at least $10 to request payment, which is a reasonable amount.
They welcome members from the United States, the United Kingdom, and Canada. Overall, Branded Surveys may be a good way to supplement your income because they offer great rewards for their tasks.
Pros
Free to join
Several payout options
Member dashboard is intuitive
Offer great bonus program
Good support
Cons
Takes patience to find the surveys you qualify for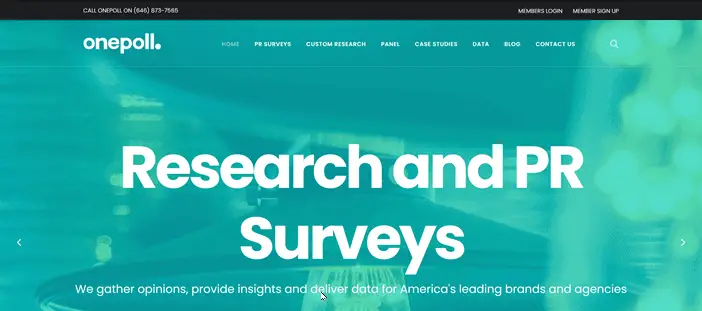 OnePoll is a paid survey site, and while this is the major earning opportunity on the site, you can also make extra money by referring others to join the site.
It provides a good number of surveys, however, the payment threshold is extremely high at £40 compared to other sites like Branded Surveys.
As a result, you'll have to be especially patient with this website. If you don't want to utilize direct bank transfer, you can choose to get paid via PayPal, however, PayPal withdrawals come with a transaction fee.
You'll also need to be a little more patient when it comes to receiving your money since it generally takes approximately 28 days to process payments on OnePoll. Also, keep in mind that the site only accepts members from the United Kingdom.
Pros
Good customer service
Good payout methods
Has user-friendly app
Multiple earning opportunities
Cons
Very high payment threshold
Survey rewards are low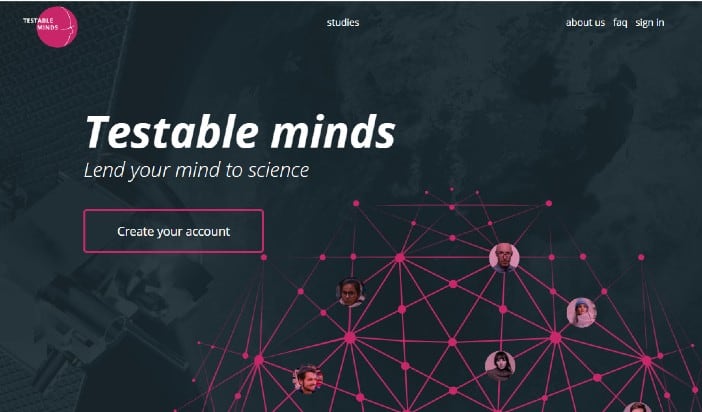 Testable Minds is a survey company that specializes in behavioral economics and cognitive skills research. As a result, the studies here are considerably distinct from those found on many other websites and may be fun to engage in.
Just keep in mind that they are only searching for serious people who are truly interested in taking part. Depending on where you reside, you might not get a lot of surveys to take.
You can join Testable Minds from any country, although the majority of the projects will be for English-speaking countries.
Note, if you verify your account, the payout threshold is $10; if you do not, it will be $20. You can choose to get paid by Revolut or PayPal in addition to getting paid via direct bank transfer for the studies you complete.
Pros
Available globally
Offers payment via PayPal
Decent rewards per study completed
Cons
Limited earning opportunities
High payout threshold if you fail to verify account
How Can You Make More Money On Survey Sites?
Being able to make money on survey sites is not just about the amount you are paid for each survey. It's also about how much time you can spend filling out surveys every day.
A lot of your success on survey sites will come from becoming an active member of those panels. However, the most important thing is signing up with the right survey sites.
With the abundance of survey sites out there, finding the ones that pay out a higher amount per survey is key. The first step would be to find one or two sites where you are most likely to qualify for surveys.
Many of the reputable sites have information on their websites that state what kind of demographic they are looking for. If you fit into this demographic, you will be much more likely to be selected for surveys—and earn more money.
See also: How To Qualify For More Surveys – Top Secrets You Need To Know
FAQs
Are these legit paying sites?
Yes. They are all verified, legitimate paying websites for taking surveys and doing research that pays by direct transfer into your bank account.
How much money can you make on survey sites?
The amount of money you can earn from completing surveys will vary depending on the site you sign up with. The majority of survey companies out there pay between $0.01 and $5 per survey.
Do surveys sites send you fake checks and bank wire transfers?
Yes. If you have been to many paid survey sites, you may have come across some bad actors who send out fake checks, bank wire transfers, and gift cards.
However, this is the purpose surveystor.com serves – save you from scammers. All the sites above and the ones reviewed by Surveystor are legitimate sites that will pay you whatever you earn on their site.
Why is it important to join multiple survey sites?
The primary key to getting the most from online paid surveys is to join as many legitimate survey companies as possible.
Registering with multiple survey sites is a great way to increase your earning potential. The more sites you join, the more opportunities you have to make money. Single survey sites will have fewer available surveys for you to complete than if you joined multiple ones.
Are there any hidden charges on a survey site?
No. There are no hidden fees or charges to participate in surveys, and you can always choose to share your opinion to get paid. However, make sure you understand the terms and conditions of a survey site before you sign up.
Why do some survey sites offer the same or lesser rewards than their competition?
The goal of many online survey sites is to help companies understand consumer behavior, which helps companies make better decisions about their products and services. As a result, what they get from those companies differs, therefore the reward their members gets vary.
Conclusion
Overall, if you're lucky enough to stumble on an invitation link, Pinecone Research is the best survey site for direct transfer.
Pinecone Research is known as of the highest paying survey sites as it pays $3 per survey. On top of that, the payout threshold is just $3. Meaning you can get your money deposited into your bank account after your first survey.
Another great thing about this survey site is that it has a mobile app that allows you to take surveys on the go whenever you want.
Any of the sites above can earn you a reasonable amount of money if you put in the time, however, you will make even more money if you join more survey sites.
To help you increase your earning opportunities, here are the Best Paid Survey Panels I recommend. Thanks for reading.