So, you want to get paid to lose weight? Exciting stuff, but also a little effort and discipline. However, this is a very real opportunity that exists in the world right now.
Most people struggle with their weight, and it's only getting worse as fast food is more readily available than ever.  We are all looking for shortcuts when it comes to losing weight, but unfortunately, there are no magic pills or quick fixes.
You can turn to fad diets and miracle pills all you want, but the truth is those don't always work. Fortunately, over the last few years, there has been a new buzz in the fitness world, and it involves getting paid to lose weight. It doesn't involve liposuction or weight loss pills either. 
There are now fitness apps that will pay you for staying on track or achieving specific fitness goals like losing some pounds. If cash is your motivation, here comes a great opportunity.
In this article, I have researched and compiled a list of the top-rated weight loss programs ready to pay you while you shed some pounds. Let's get started.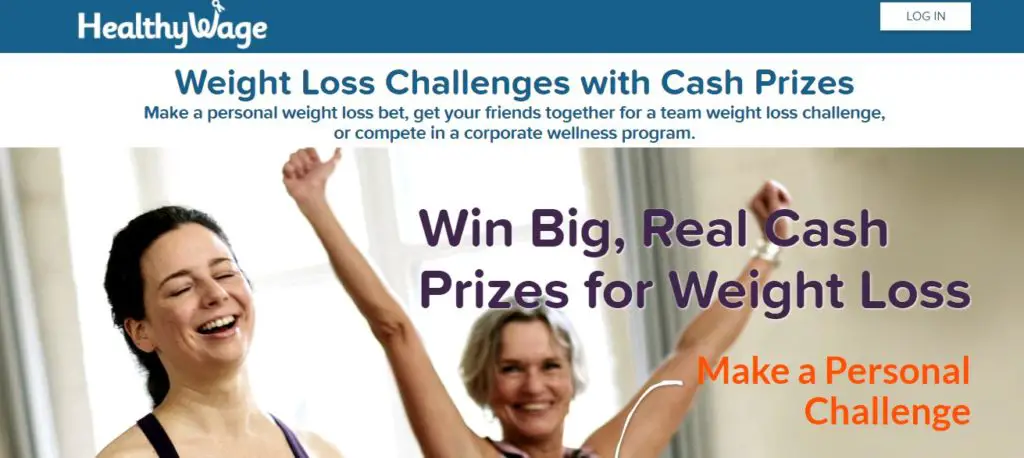 One of the most popular weight loss apps is HealthyWage. Essentially, it's a bet people are placing on themselves if they want to lose weight. If you lose weight, you win money. If you don't, you lose your money.
Every month, there's a minimum bet for a specific weight loss goal, which makes losing weight in a short amount of time much more enticing and more of a challenge. 
That is, you lose money unless you actually achieve your weight loss goal. HealthyWage also has a lot of different options with a wide selection of bets to choose from. 
Here's a quick rundown on how it works
You'll need to download HealthyWage and set up a free account before you can start using it. It is at this stage when you will be able to weigh in for the first time. 
When you've finished setting up the first option, you can set a bet on how much weight you want to lose in a time period. To find out how much you can win, use the price calculator on the app or the website's home page.
You'll receive reward money via PayPal or Amazon credit if you reach your weight loss goal within the time frame.
If you need more time, you can extend your bet. Participating with a team can earn you up to $10,000.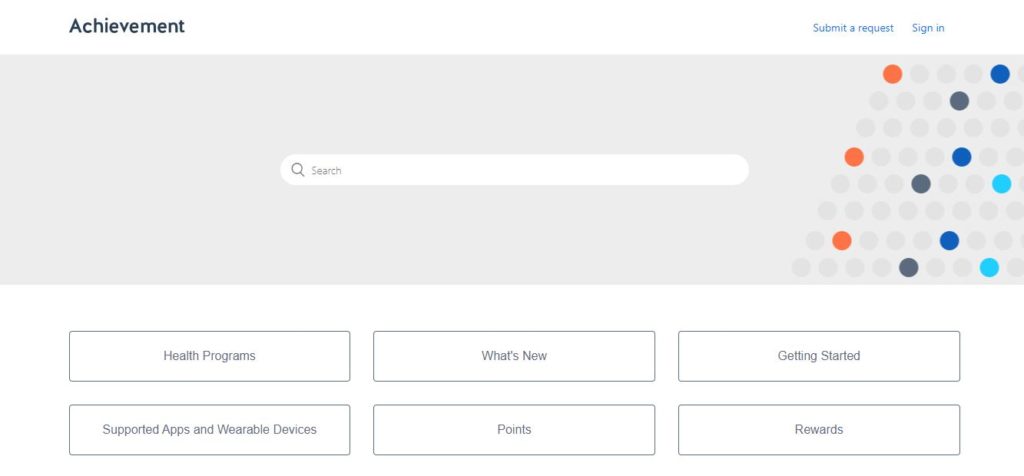 One of the benefits of Achievement is getting something back in return. A pedometer or another activity tracker lets you log things you do, like biking, running, or walking. This is how you earn your points.
Here's a quick rundown on how it works
Using the app or other fitness platforms, you can earn achievement points for your daily activity logging. Exercise, such as walking and jogging, will get you up to 80 points each day.
You can also earn 6 points each for non-physical activities such as recording your sleep and eating habits. For every 10,000 points, you can get a $10 gift card. Although that may sound daunting, determination and hard work will help you meet that goal sooner. 
Both iOS and Android users can use Achievement. This app connects with other fitness apps like MapMyRun, Apple Health, and Fitbit.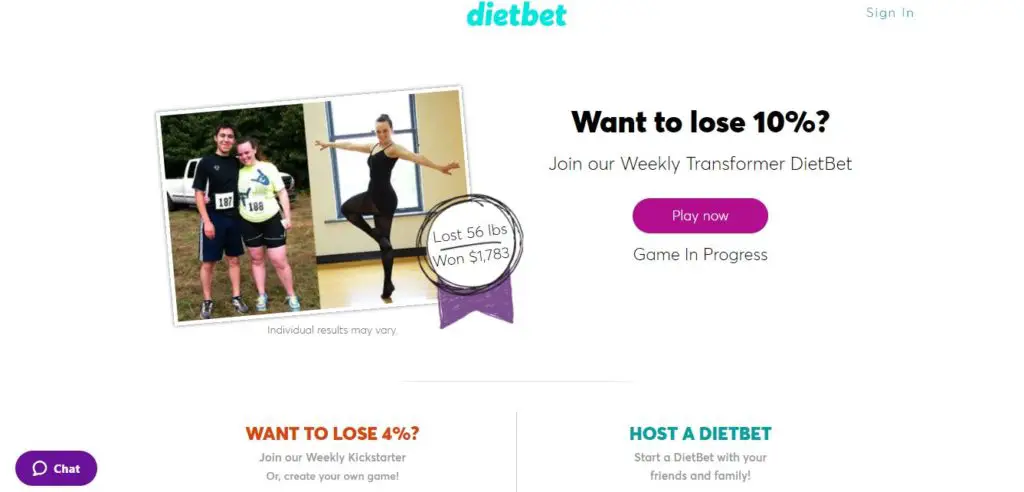 With DietBet, you can bet on your ability to lose weight and get paid. There are two ways to use the platform. Either you create your own game and invite others to join, or you browse the site for games to play. Whatever suits you best, they have a competition running at all times.
To ensure fairness, everyone participates in the wager, and in the end, only those who have met their goals receive a share of the pot.
Here's a quick rundown on how it works
There are several types of programs at DietBet. An individual joins a game and makes a bet. They split the pot with all the other winners when they meet their goals within the timeframe. 
A level is based on the percentage of body weight lost over a specified period of time. For example, you could lose 4% in four weeks, 10% over six months, or maintain your weight loss over a year.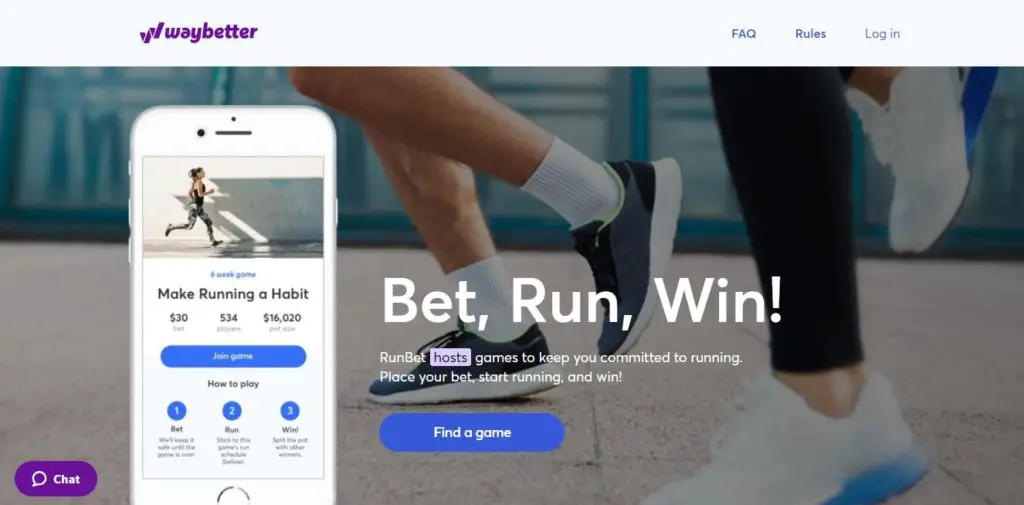 The RunBet app accounts for your weight loss goal, the amount you want to lose, and the time it will take you to reach your goal. With an incentive, the idea is to ensure that you stick to running a habit. Besides, running will be easier because you are motivated by cash prizes. 
Select a game you enjoy and set goals you can achieve, plus establish a running schedule you'll stick to for several weeks. You can win a portion of the jackpot if you stick to your schedule. In addition to your bet, you will also make a profit.
Here's a quick rundown on how it works
You begin by selecting a game that meets your needs. You then commit to a running schedule for several weeks. Running can then commence after this. The platform supports other fitness apps like Garmin, Strava, and Runkeeper. 
Apps like these allow you to track your movements and sync them. After you reach your game goal, split the pot. In addition to your bet, you will also make some profit.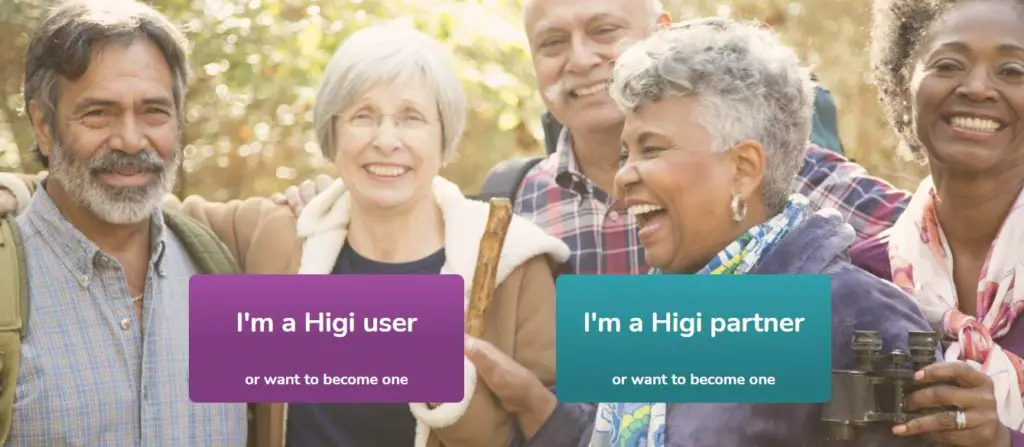 Higi is an app that lets you keep track of all your health information. The platform empowers individuals to finally take control of their health, starting with step tracking. It lets you track and share your information so that you can learn and become more proactive. 
What makes the app unique is the fact that it has managed to partner with various apps and devices to reward you for your fitness efforts. It offers points for all the effort you put in to improve your health.
Their mission is to help empower people to not only live better but also feel better by providing the best products for healthy living.
Here's a quick rundown on how it works
Everyone can join Higi, which is a great advantage. Tracking your fitness activities begins with connecting the app to your fitness trackers such as the Apple Watch or the Fit Bit. The app offers challenges that you can complete to earn points. One challenge can last for a week, or even for a month. 
You will earn points based on the number of miles you walk. Every day you need to accomplish steps and set goals. There is also an option to collect points by using a Higi health tracking station, which is available at a variety of pharmacies.
Once the prize drawing is over, you can convert the points earned into prizes. Furthermore, you can use the points to get discounts on fitness and health items as well as access to different rewards.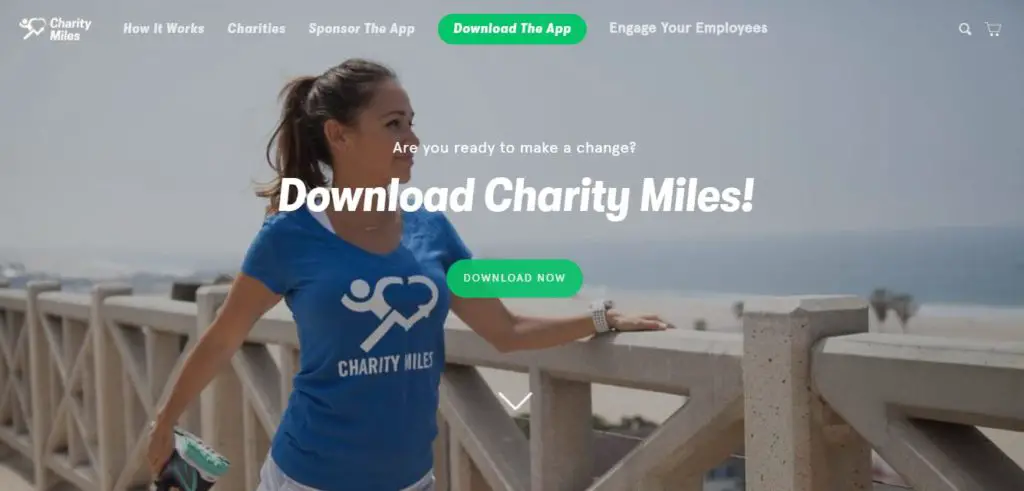 With Charity Miles, every mile you walk or run for charity is a mile toward your goal of losing weight, and toward your goal of getting paid for doing good.
It is a free app that lets you track the places you run, walk, and cycle, and converts your miles into real donations for causes you love. By walking and cycling, etc you burn fat and lose weight. 
All you have to do is get out the door and hit the pavement to do good. Runners get an added incentive: For each mile they run or walk, Charity Miles will donate to its featured charity partner.
Here's a quick rundown on how it works
The Charity Miles program raises funds for charities through partnerships with some big brands. Furthermore, they offer a sponsorship pool, where you can ask friends and family to sponsor you on your fitness journey if they wish to. 
Use the Fitbit app or another fitness app to track your miles while biking, running, or walking. You can watch your donations grow as you exercise and lose weight.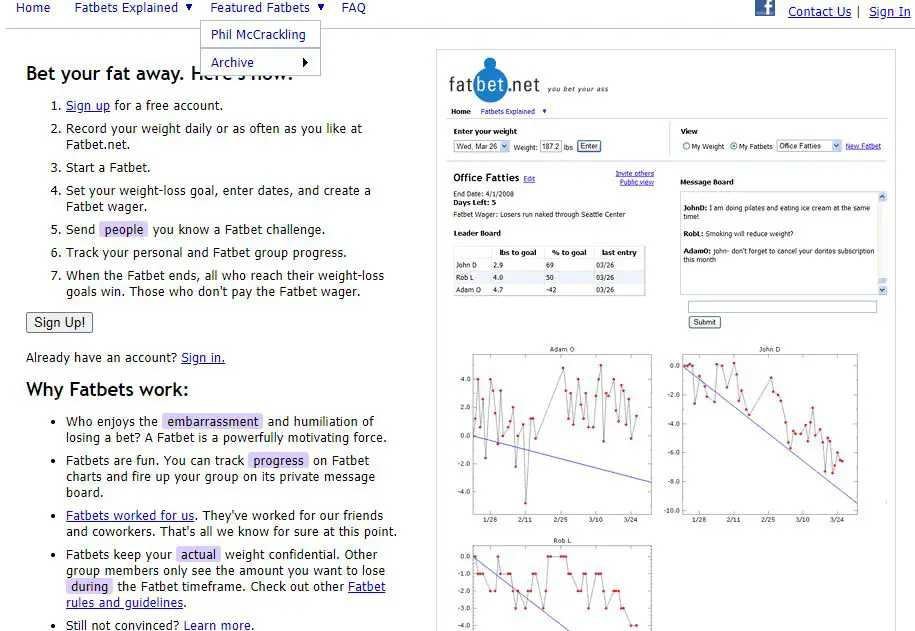 Using Fatbet, you will be motivated to lose weight and get paid while doing so. This is a program you can join, set your weight loss goal and time frame, create a wager, and challenge others to join.
At the end of the Fatbet, you win if you achieve your health goals. You lose the wager, however, if you don't reach your goal. There are many features on Fatbet, including a FatBet chart that tracks your progress and a private message board for motivating your group.
You can trust it since your weight is kept confidential.
Here's a quick rundown on how it works
You can register for free. 
Register your weight daily at Fatbet.net or as frequently as you wish.
Place a fatbet.
Create your FatBet wager by setting a weight-loss goal, entering dates, and entering your wager.
Share the Fatbet challenge with your friends.
Track your progress as an individual and as a team.
All participants who lose weight successfully win the Fatbet. 
Fatbet makes getting fit easy, fun, and enjoyable.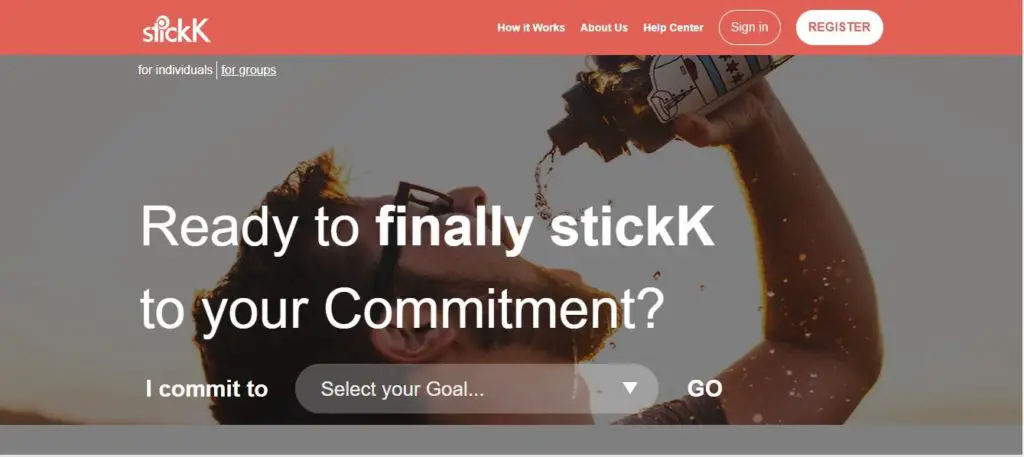 Whether you want to lose weight or run a marathon, are you ready to stick with your goal? The StickK app will assist you to lose weight and even get paid for it. 
Regardless of what your health and fitness goals are, this app will help you achieve them. As you invest your money, you will be able to track your progress and encourage yourself with the support of others. 
As much as an app for weight loss, StickK serves as a platform for commitment in general. Featured in countless magazines and other media, it is praised by professionals for its effectiveness. 
Here's a quick rundown on how it works
To earn your money back, you must follow through on your goals in the agreement you sign. You will use a third party to keep you on track. You may, for example, use a friend, partner, or relative as your personal referee.
Furthermore, you may choose to donate the money you commit under your contract to StickK or to a charity of your choice if you fail to meet your goal.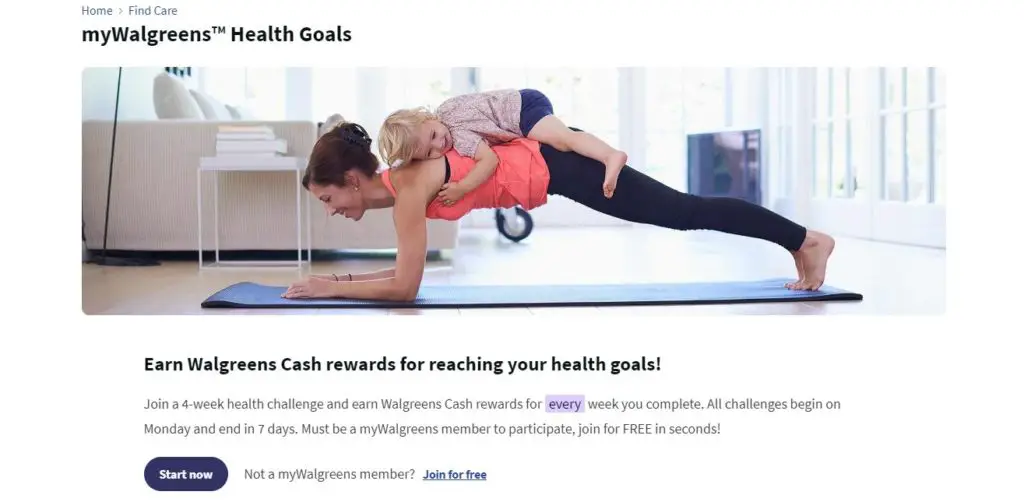 Health is important for the majority of people. The Balance Rewards program will reward you for making healthy lifestyle choices. For example, you can get paid to lose weight or keep fit. By becoming a Balance Reward Member, you earn points you can redeem for gift cards. 
You will need to sign up for this free service and obtain a rewards card. The program then runs for a total of four weeks with a specific goal that is chosen at random for each week of the program. During that week, you can earn bonus points when you reach certain goals.
Here's a quick rundown on how it works
Depending on what program you sign up for, you can choose either the physical challenge or the lifestyle challenge. Or you can choose both for twice the points. If you want to track your progress automatically, you can download a mobile app approved by Walgreens. 
You'll earn 100 points for each week you successfully complete the challenge. You will receive $1 every time you earn 1,000 points at Walgreens.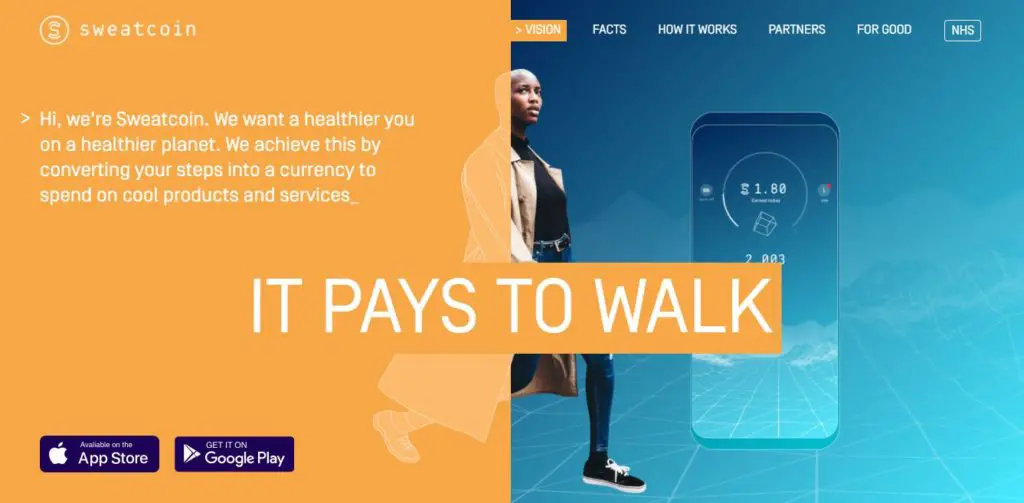 You get paid to lose weight with Sweatcoin, a reward system that tracks your activity. Your progress towards improving your health is rewarded by this free program.
Whenever you walk with Sweatcoin, you earn a cryptocurrency called Sweatcoin. The Sweatcoins you earn can be spent on fitness wear, fitness trackers, apps, and paid fitness apps that will help you maintain a healthy lifestyle.
Here's a quick rundown on how it works
Installing the app on your smartphone is the first thing you must do. After downloading through your preferred app store, you will be ready to earn Sweatcoins within a few minutes.
The app allows you to start walking once you've set it up. To use this app, you must allow it to track your steps and let it run in the background. As you walk, Sweatcoin records your steps and rewards you 0.95 Sweatcoins for every 1,000 steps you take.
Although this might not seem like a big amount, keep running the app, and you will start to accumulate points that will get you one of the offers. As soon as you accumulate enough Sweatcoins, you can redeem them from the daily offers.
Initially, Sweatcoin offered fitness and sporting goods. Now you can get discounts on restaurants and holidays, and with 20,000 Sweatcoins you can get amazing prices on iPhones, Apple Watches, Samsung TVs, etc.
SEE: Apps That Will Pay You to Watch Videos
FAQs
What is the importance of a weight loss plan?
A weight loss plan is essential when it comes to losing weight effectively. The importance of a weight loss plan is that it helps you calculate the number of kilos to lose and the number of calories to take on a daily basis. It also helps you monitor your progress on a weekly basis.
Weight loss can be done in two different ways, either by eating less fat-rich food & drinking more water or exercising more. Weight loss programs involve both, which is a great way to lose weight while in a way maintaining a healthy lifestyle.
Your weight loss plan should be as detailed as possible – it will define the things you will be doing to reach your long-term weight loss goal. It should also include when you will be doing what and how often you will be doing it. 
Do you have tips to help me stick to my weight loss plan?
Keep a record of your weight loss progress
Find others that are on the same journey as you, they will keep you motivated and keep each other accountable
Focus on what you have to gain by losing the weight
Find an exercise routine that works for you
Final thoughts
A healthy lifestyle is all about creating good habits. That starts with the foods you choose to eat, your daily physical activity, and being around supportive people who want to help you succeed.
Have you heard of the various apps that claim to pay you to lose weight? I know, these apps won't be able to make you rich quickly. But if you are looking for alternatives to make money online, these apps are some suggestions that might interest you.
These are legitimate sites where you can get paid to lose weight. You can use Charity Miles if you love donations and want to help people. If you want tangible payouts without converting points to gift cards, use HealthyWage.
Aside from getting paid to lose weight, did you know you can get paid to walk? For more information, see apps that will pay you to walk.
Furthermore, one of the most common ways to make money online is to use paid surveys sites or Get-Paid-To (GPT) sites in general. Surveystor provides you will all the possible resources you need to make money with online surveys, Cashbacks, GPT, and Pay-Per-Click (PTC) sites. 
I hope you found this article helpful.
Feel free to explore the blog. I'm sure you'll find something to interest you. Thanks for reading.