Can you imagine getting paid to walk? It sounds too good to be true, right? But it isn't. There are several apps out there that will pay you for walking and other movement-oriented activities such as cycling. 
Walking is good for the body. It is good for combating diabetes, fighting weight gain, helping to keep the heart healthy, and is even considered exercise by some insurance companies. But what about your wallet?
 Could walking be even better? Can you get paid to walk? Well, some companies and organizations have made that a dream come true with apps. Are you interested in learning how to get paid to walk? This post will talk about the top ten apps that will pay you to walk.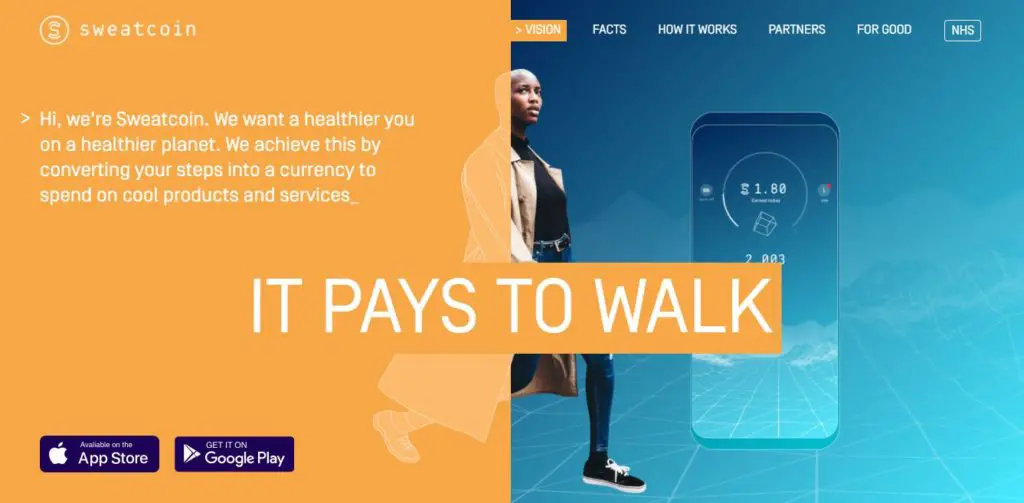 Get paid to walk with the Sweatcoin App, a new way to put fresh air in your wallet. The app uses your phone's motion sensors to count how much you're moving. Get paid in Sweatcoin, which you can redeem for gift cards, charitable donations, and more. 
For every 1,000 steps you take, you'll earn around 0.95 Sweatcoin, which you can redeem for various goods or experiences within the app, or trade with friends. You can easily accumulate enough sweatcoins, for example, 20,000 sweatcoins, for $1,000, if you use the app both outdoors and indoors.
Things to know
Participants must be 13 years of age or older
Suitable for Android and iOS
Earn money by walking and referring others
There are numerous methods of payment: PayPal, gift cards, physical products, digital products, product discounts, donations to charities, vacations.
One Sweatcoin is equivalent to 20 Sweatcoins
The payout is either cash or a prize
Memberships allow you some features require to earn more quickly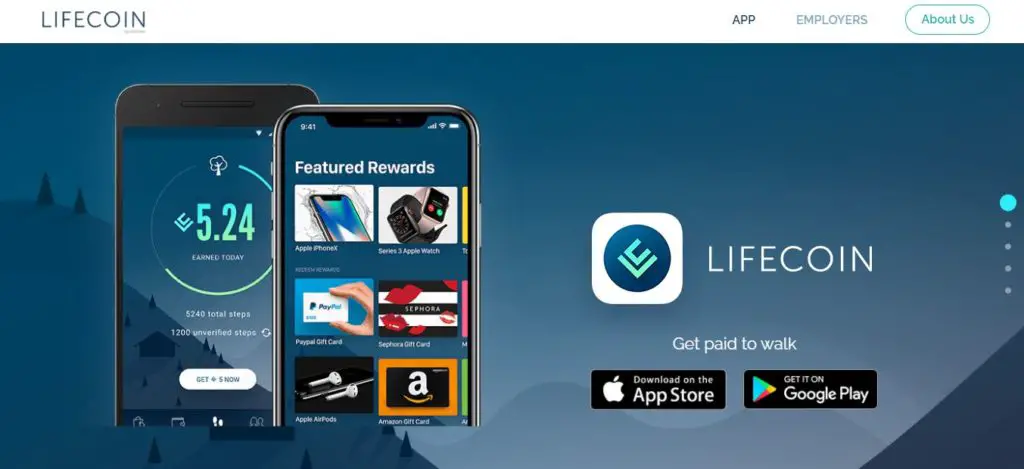 Get paid to do what you already love: Walking. It's easy, take the steps that need to be taken in everyday life (or those that become a burden), and this app will return the favor. 
Lifecoin is an app that will be applied to everyday life, whether it is strolling down the street, going to work, or just plain ole walking. With Lifecoin, you can select your reward from a variety of gift cards, or you can redeem your Lifecoins for physical products like AirPods and smartwatches, etc. 
You won't find the same rewards every time, as they change constantly and they are available on a first-come, first-served basis. 
Things to know
Runs in the background after you download the app
1,000 steps make up 11 LifeCoin
Payout via electronic gift cards
The app is available for iOS and Android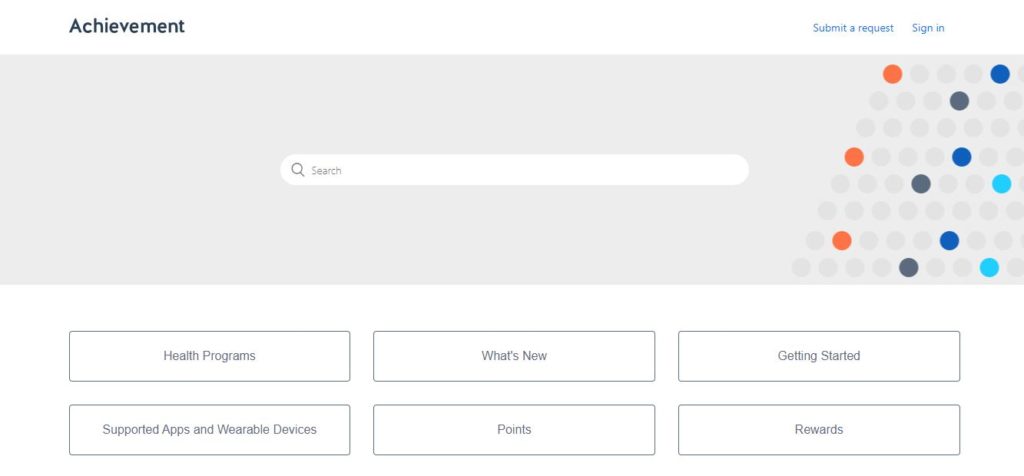 Any amount of walking can make a difference with Achievement. Every time you walk, you earn points that add up to boosts, extra steps (to reach your goal sooner), and rewards! There are no limits, and you don't even have to walk the same route each day. You decide how far you'll walk and how often.
The number of points you can earn just for logging your exercise is 80 a day. You will be paid $10 for every 10,000 points that you acquire. 
Additionally, users can earn $100 to $200 each time they participate in a health study ($100 – $200 per study) or refer friends (100 points per referral and up to 20 referrals).
Things to know
The value of 10,000 points is $10
Fitbit®, Garmin®, and MyFitnessPal® compatible
A point's validity is limited to one year
PayPal, checks or direct deposit are all accepted methods of payment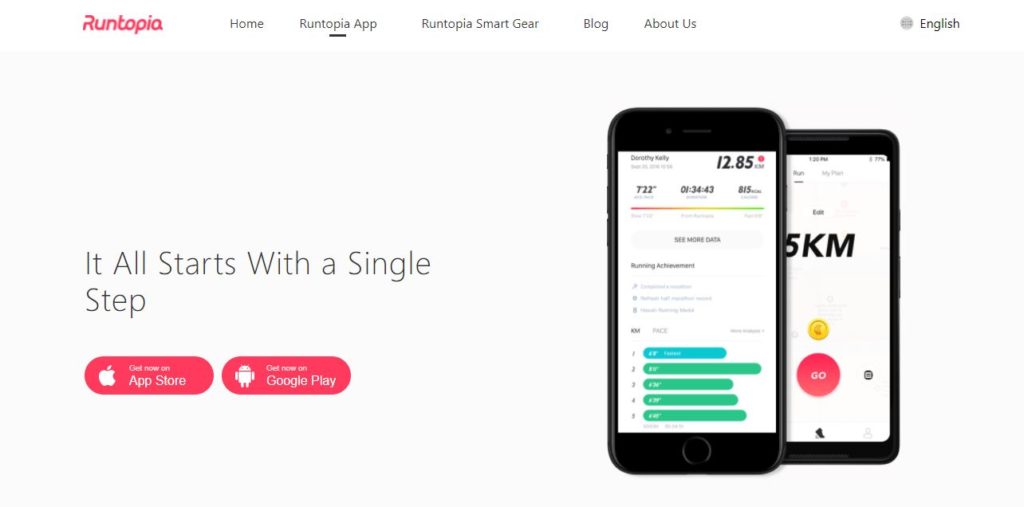 You can use Runtopia to increase your fitness level and earn rewards at the same time. You can run, walk, or cycle to reach your fitness goals, and there is an audio coach you can listen to as you work out.
Users can also engage in training programs within the app to help them get warmed up, stretch, lose weight, and perform other exercises. Although there are some features that require a premium membership, many of them are free to use.
Earning coins enables you to redeem them for various rewards, such as PayPal cash or gift cards. Runtopia has received over 32,000 reviews on Google Play and has received a 4.5-star rating. 
Additionally, over one million people have signed up for it. You can also get endless features by upgrading to Runtopia premium to earn more.
Things to know
Background app that synchronizes with fitness trackers
Earn sport coins to win prizes
The value of 10,000 points is $10
PayPal payouts, coupons, and prizes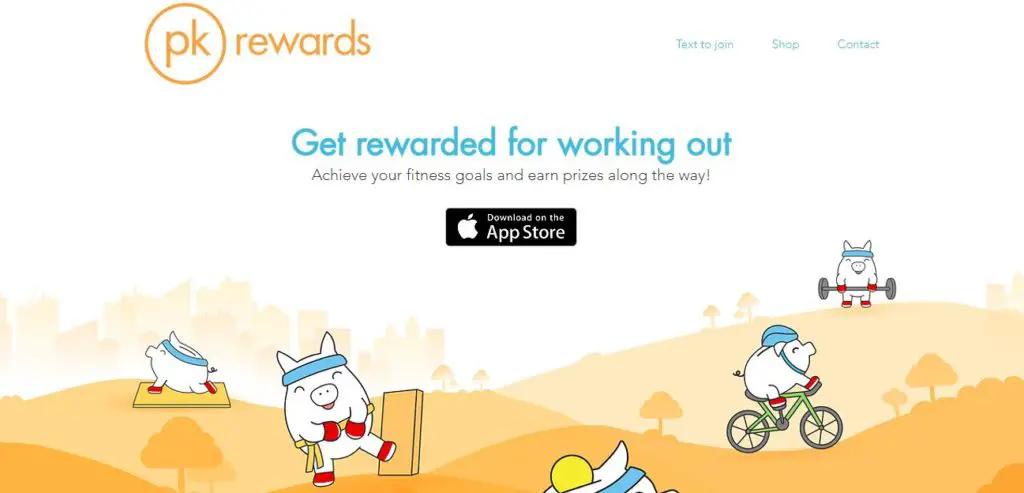 Put in the steps and get paid. PK Rewards is a free app that rewards you for taking part in a variety of activities (including running, walking, biking, playing with your kids, etc.). The longer you do each activity, the more points you earn. 
PK Rewards works by opening its app on your phone or Apple Watch (it also works with Bluetooth trackers) before every workout (e.g. run, walk, hike, bike, etc.). Then, click the "Start Earning" button. There is some extra work involved, but accuracy is ensured.
In the app, once your workout is finished, hit the button again to end it. They'll calculate your time and effort into an "Effort Score" to give you coins. Your reward increases as you work harder.
Things to know
Background app that synchronizes with fitness trackers
The value of 20 coins is approximately $1
Prizes or e-gift cards are available for payout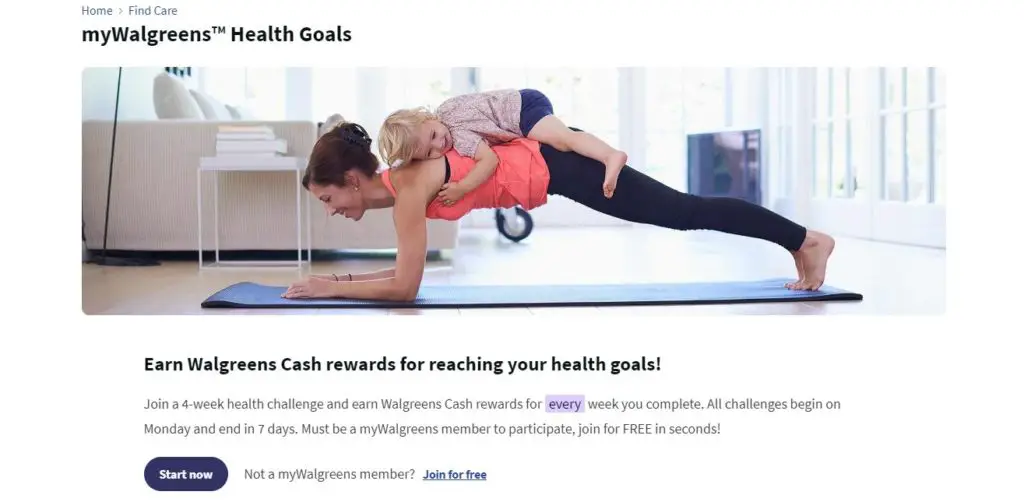 Formerly known as Walgreens Balance Rewards. Do you want to change the way you eat? Do you want to exercise more? The Walgreens Health Goals app helps you earn rewards for eating healthy and reaching your fitness goals. 
With the Walgreens Health Goals app, counting calories and tracking exercise doesn't feel like a chore. It's worth your time to get rewarded.
With every mile you walk, you will earn 20 points in Balance Rewards. Balance Rewards points are limited to 1,000 per month. Apart from walking, you can also earn points by keeping track of your weight and blood pressure.
Things to know
Each mile equates to 20 points in the Balance Rewards program
The maximum number of points per month is 1,000
Wear a fitness tracker (e.g. Fitbit) or use a smartphone sensor to track your walking
Each $1 worth of points can be redeemed at Walgreens for purchases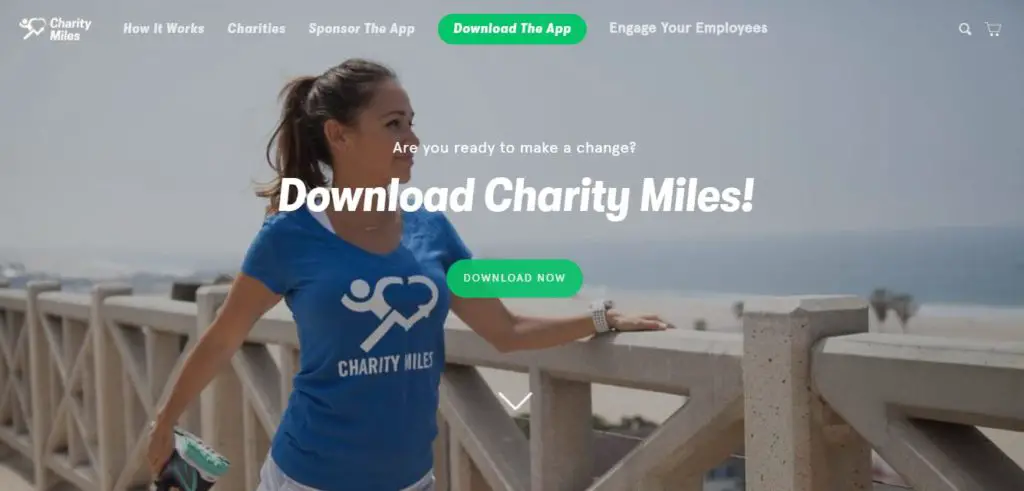 Every time you walk or run, Charity Miles donates money to a cause that is important to you. Charity Miles is a simple idea: You track your exercise using your iPhone, iPad, or Android device and earn money to donate to charity. It's sort of like playing a video game and doing good at the same time.
Sports activities like running, cycling, and workouts indoors can earn you money. The app allows you to donate to charities such as Feeding America and Habitat for Humanity. It thus contributes to reducing famine and homelessness on a positive note.
Things to know
Track your activity with the app or add it manually using a fitness tracker or smartphone
Get sponsorships from corporations, family, and friends
Give back to the community in this way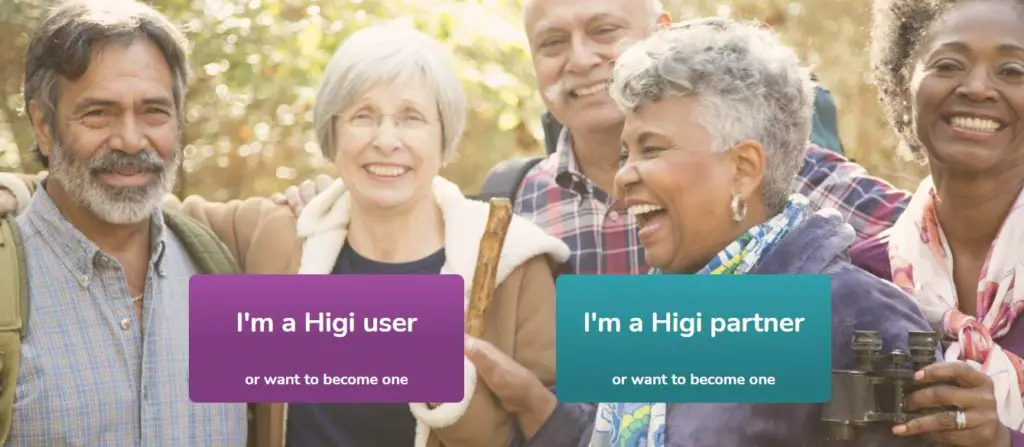 Higi is focused on improving lives by helping people move more. Join Higi and log your steps each day. Earn rewards when you walk a lot or if you connect your Fitbit! Higi is one of the easiest, largest, and most accurate ways to get paid to walk.
Besides rewarding your efforts for walking, this platform will also ensure your vital signs are always at a normal level. In addition to checking body fat, weight, blood pressure, pulse rate, and oxygen saturation, Higi checks customers' health for free at the same time.
However, to qualify for a reward, you must perform a certain activity either weekly or monthly. Your activities are integrated with get-paid-to apps such as MapMyFitness so that you get rewarded for every step you take.
Things to know
Connect your fitness tracker with the app
Rewards for walking and other forms of exercise
Discounts on shopping when points are accumulated
Charities can receive points for donations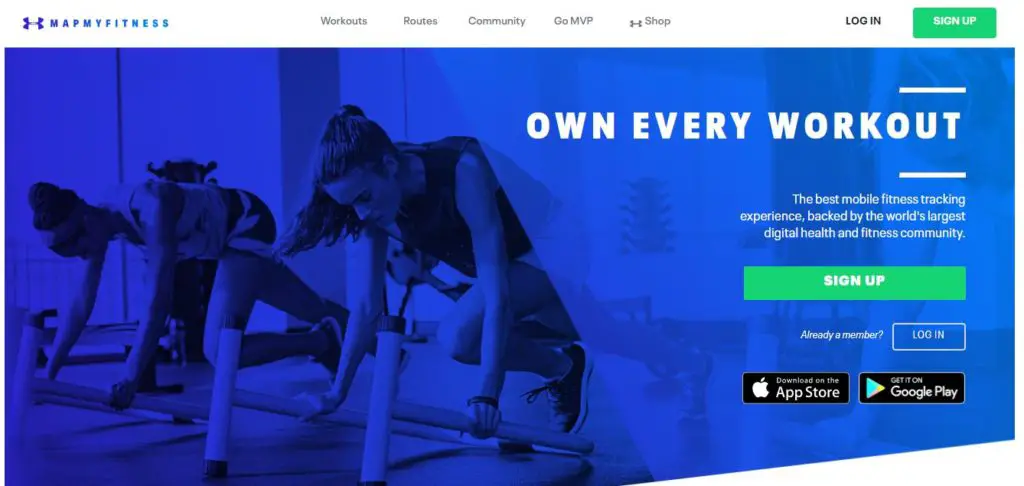 This is an app that fitness lovers will appreciate. Using the free MapMyFitness app on your iPhone, iPod Touch or Android is like having a personal trainer. It tracks and logs your walks and runs so you can compare performance against other users. 
It also shows you how far you've traveled to win prizes that can be redeemed for gift cards, prizes and cash. Thousands of people have given this app a five-star rating.
There are several challenges in the apps, and many contests with interesting prizes await you. MapMyFitness offers such challenges to everyone with prizes awarded to those who complete them on time. 
Although the rewards are not directly monetary, there will be many chances to receive prizes by completing exercises.
Things to know
Android and iOS versions are available
The app tracks data using the phone's sensors or a fitness tracker
Earn discounts on prizes by completing the challenges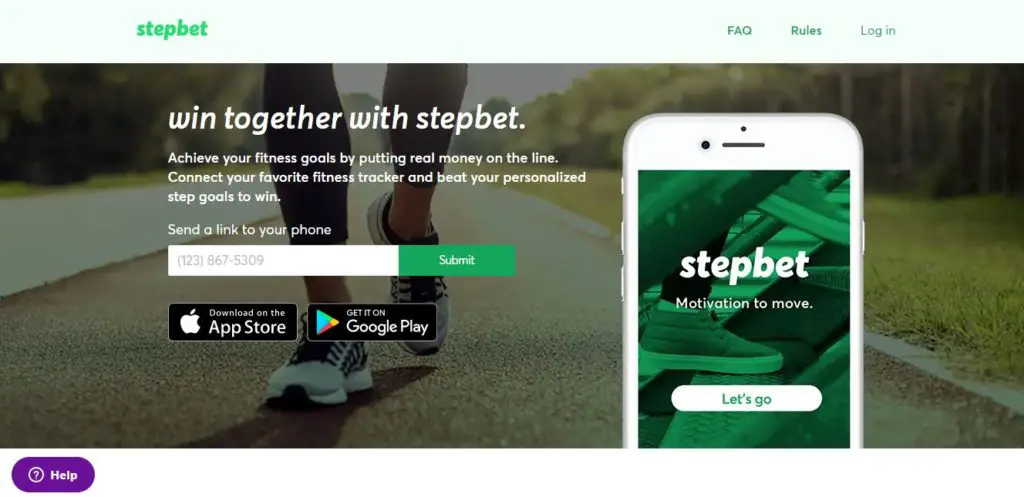 StepBet is a walking incentive app that lets you get paid to walk through a step challenge. This is a simple concept where sponsors wager on the number of steps you will take. Users set their goal for the duration of the step challenge and are awarded prizes depending on the number of steps they reached.
You get paid if you play and win. Your goal is to try and walk more than your friends. You will generally be asked to place bets around $40 on your goals. The thought of losing money can serve as the perfect motivator. In addition, you'll earn a little extra cash when you reach your goals.
Things to know
Make a $40 contribution to the pot
Decide what you want to accomplish
Keep track of your goals using a fitness tracker 
It takes 6 weeks to play each game
Failure to meet any goal will result in your elimination
Depending on the winner's decision, the pot is split or won entirely
Can I get paid to walk without the use of apps?
Yes, you can get paid to walk without using apps. Here are some ideas of ways to get paid to walk.
Delivery gigs
A part-time job allowing you to make money while walking sounds like the perfect opportunity. Many delivery businesses are using this business model because walking can get you to the store faster than other transportation methods especially if it's just around the block. 
The key to these gigs is perseverance. First, you have to be willing to walk long distances in all sorts of weather, which includes analyzing the route best suited for your kind of conveyance and your body type. 
Become a tour guide
Ever thought of getting paid to walk the city streets and showing off your favorite areas to potential tourists? Tour guides make money by showing off certain areas, whether it's a park, historically significant building, or even a tidbit of history about a city.
If you have local knowledge of any major city here is an easy way to make money from this skill. In essence, all you have to do is lead walking tours around the city where you live, and you will receive payment for your services.
Tours cost around $12 per person and last about one hour. So if 4 people go on your tour, you've made $48 just for showing them around your home city.
Learn more: 23 best travel jobs for those who enjoy the thrill of traveling.
Walk dogs for people
Looking to earn some extra money from home after retirement or perhaps just for fun? If you have the time and don't mind walking a dog, you can make money walking dogs. When going for weekend getaways or even long holidays, a lot of people turn to dog walking services. 
Get paid to walk… or run. Treat a dog to the daily exercise they need by becoming a dog walker. It doesn't matter if you don't own a dog of your own as there are plenty of opportunities to foster dogs too.
These are typical off-the-books jobs but you can make as much as $25 per hour by just walking dogs. 
FAQs
Do these walking apps really pay you?
Yes, with these apps, you get paid to walk. These are real apps and they will pay real money. The catch is that you can't expect to get rich. Each app pays for walking in different ways. 
Some only pay you for taking a specific number of steps each day and others pay for certain activities; like cycling, running, or working out at the gym. 
Others pay users cash, while yet others offer rewards or coupons for discounts on products. You'll need to look at these walking apps to see which one you prefer.
What should I look for in an app that pays you to walk?
There are a lot of fitness apps that reward you for exercising. But when you are shopping around for the best one you need to look at more than simple features. 
Yet, these apps are not all the same. Different apps have different rules, offers and you must download more than one of these apps for you to maximize your earning potential. Choosing the best app that pays you to walk is not easy. 
Apps that have a long track record of paying users are good to consider. I suggest that you avoid those apps that have a very high payout threshold. The app that offers you low payouts and delivers value is the best.
Where is the best place to walk?
The best place to walk is where you live: your home. You can better understand your neighborhood, interact with your neighbors, discover local businesses, and make new friends in your neighborhood. There are also fewer distractions like music or other noise and there aren't cars whizzing past.
Furthermore, many apps will pay you to walk. Either near your home or work or a location that you'd like to visit. Many will also allow you to walk indoors at a local mall. 
It is important to understand what kind of information the app needs to credit your account with its rewards. You can find out more about how the app pays by checking the website or reviews online.
Final thoughts 
Finally, an easy way to get paid to walk. This article reviews 10 great apps I found for Android and iOS devices. Each of the 10 is unique, but they all work by allowing you to get paid just for walking. These apps will pay you to walk and earn you gift cards. 
Walking is one of the best exercises you can do. It's cheap, easy to do almost anywhere, and it provides a great cardiovascular workout. Let's start walking and making money.
At times, you just want to make money from the comfort of your home without stress. It's possible. Have you heard of online surveys and GPT sites? These platforms provide means for you to make money from things you normally do before. You can also make money by sharing your opinions.
Using Surveystor, you can find everything you need to know about GPT, PTC, cashbacks, and surveys online to maximize your earning potential.
There are also reviews of such websites on the blog to help you decide which is right for you. By doing so, you will have the information you need to make wise choices before you click the sign-up button on any of these types of websites.
Thank you for reading.