There are a few companies that allow you to earn money for doing things you already do – watch videos, sign in your location, look at ads. Since you're reading this I assume at some point you have been wondering about these GetPaidTo (GPT) apps. 
I've been testing and trying out GetPaidTo apps for quite a while. There are tons of GetPaidTo services online and it can be hard to know which ones will work and which ones won't.
Are you interested in finding the best and legitimate GetPaidTo apps? This article is an up-to-date overview of the best GetPaidTo apps, which I've tested personally.
Quick Review
GetPaidTo apps for health and staying fit
GetPaidTo apps for online paid surveys
Swagbucks: Best for browsing the web, answering surveys, and watching entertaining videos
Survey junkie: Best for getting paid to give your opinion
Google Opinion Rewards: Best for getting paid to answer surveys on android 
GetPaidTo apps for cashback
Rakuten: Best apps that reward you with cashback for shopping.
MyPoints: Best for its cashback offerings
Ibotta: Best for quick cashback rewards
GetPaidTo apps for watching videos and ads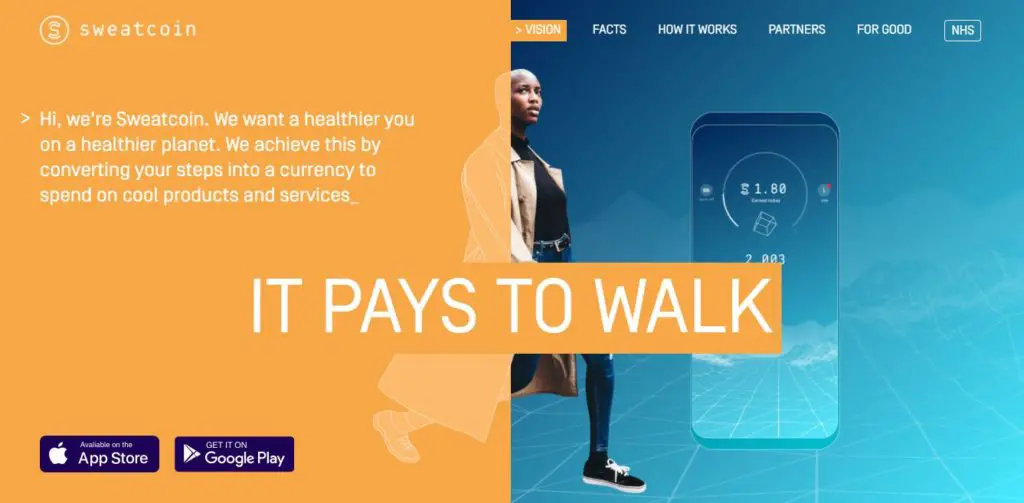 SweatCoin was one of the first GetPaidTo walk apps to be released for free, and it remains popular today. Before now, the app only tracked and paid for outdoor steps, but now it helps you track steps in any situation, whether you're on a treadmill, hiking, or walking around your home. 
You'll earn some rewards passively just by walking if you do it often enough.
How it works
Anyone 13 or older worldwide is eligible. The app is compatible with iOS and Android devices. If you walk 1,000 steps, you get 0.95 Sweatcoin ($0.095) and can redeem them for cash (via PayPal) or rewards (gift cards, Apple watches, FitBits, music downloads, etc.). 
The app also pays 5 Sweatcoins ($0.05) for each friend you refer. As a free base plan member, you can earn up to 5 Sweatcoins per day and 150 Sweatcoins per month. You can upgrade your membership so you earn Sweatcoins faster. 
It's very easy to rack up enough coins for cash by using the app both indoors and outdoors frequently, or by inviting multiple friends. Payout options include PayPal, gift cards, physical products, digital products, coupon codes, charitable donations, and vacations.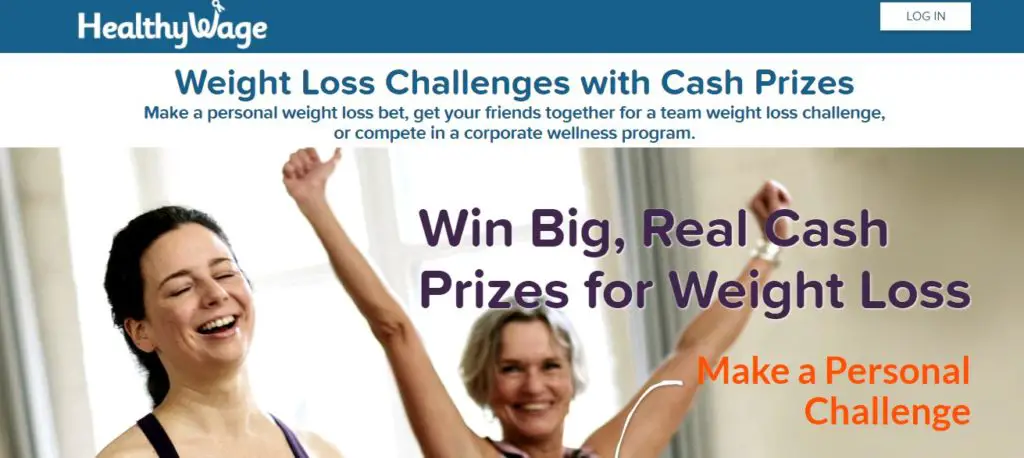 Among the top GetPaidTo apps for weight loss, HealthyWage is among the best. This bet works on the simple premise that people place a wager on themselves to lose weight. HealthyWage is an interesting concept that allows you to win money (up to $10,000) by betting on your own weight loss goals.
SEE: How to get paid to lose weight 
How it works
Each player decides how much money they wish to wager after picking an amount they wish to lose. You can find a price calculator on HealthyWage that lets you know how much you're eligible to win. Depending on the length of time you give yourself, you can win money with HealthyWage.
You can win up to $10,000 as a team if you register together. Your motivation should be sufficient to keep you accountable, even if you have struggled with your workouts in the past. To extend the bet, you can buy more time.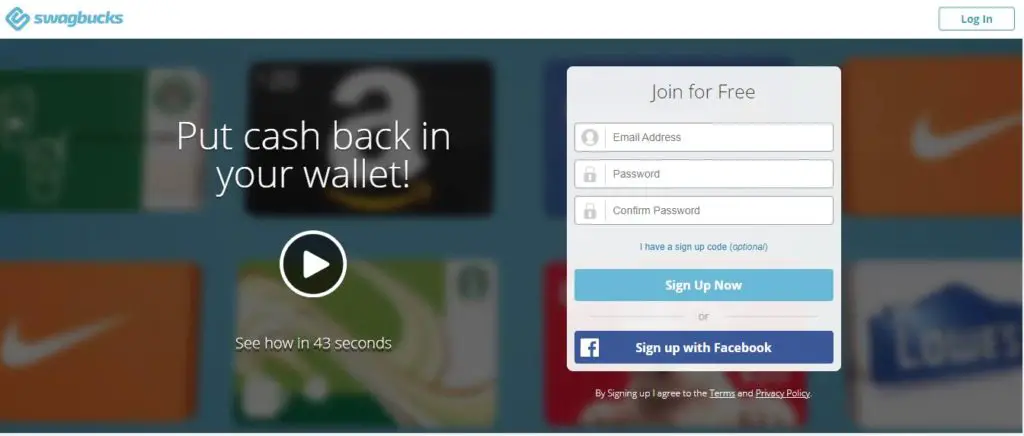 Possibly the best GetPaidTo app in general. Among online survey companies, Swagbucks is a significant player. Users have received hundreds of millions of dollars over the years from the app.
Online shopping, answering surveys, playing games, and watching videos are all ways to earn rewards. Major retailers provide cashouts for gift cards.
How it works 
On Swagbucks, you can earn points to redeem for gift cards or cash. Swagbucks is free to join, and you can sign up with an email address or Facebook account.
By its very nature, Swagbucks is a site that rewards its users for doing simple tasks like watching videos, searching the web, and taking surveys.
In exchange for your efforts, you'll earn Swagbucks points (SBs), which you can then redeem for gift cards or cash. The company offers gift cards from more than 1,500 retailers such as Amazon, iTunes, and Tesco.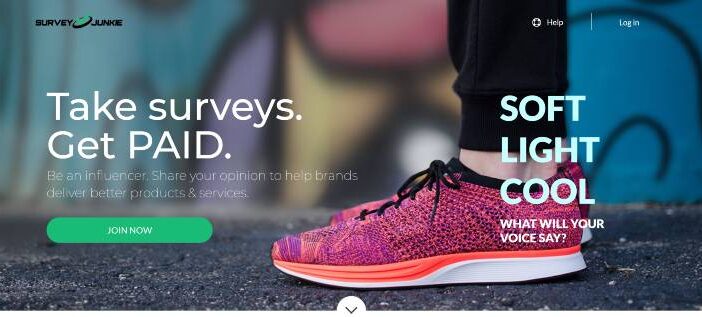 Survey Junkie allows you to be an influencer and share your opinions with hundreds of brand partners. The platform offers a variety of gift cards and PayPal transactions as one of the highest-paying GetPaidTo apps. Sign up today and become one of the 3+ million members.
How it works 
Survey Junkie matches users with surveys based on their profiles. Depending on the survey you complete, you can earn between $0.20 and $3.50. Typically, the surveys are about consumer goods.
It may take two minutes to thirty minutes to complete a survey. The value of shorter surveys is generally lower. Survey Junkie also offers various tasks for earning money. You can, for example, complete a profile, validate an email address, or install a browser in a few seconds.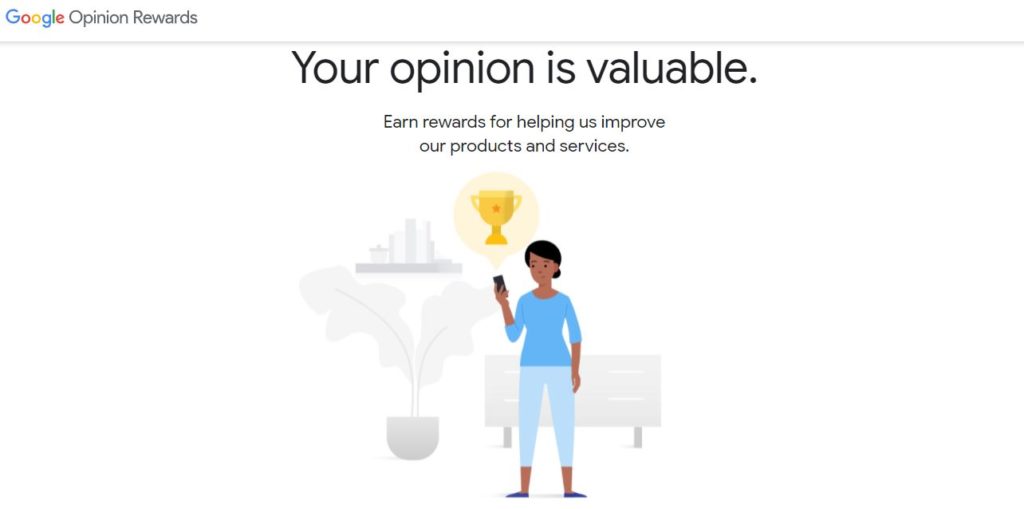 With Google Opinion Rewards, you can give your opinion and get rewarded for it via Android Pay. It is a free Google Play app for Android devices. You'll complete surveys about things that matter to you, such as news, sports, music, and retail.
How it works 
There is no complexity to the idea. You will need to complete a short survey covering various topics. It could be a restaurant review, personal opinion, or satisfaction survey from a particular merchant. It is short enough that you can take the survey while waiting in line at Mcdonald's.
With Google Opinion Rewards, you can earn extra cash by sharing your TV and Internet usage. Watch TV and browse online as you normally would. You obtain credit for Google Play or PayPal when you complete the tasks.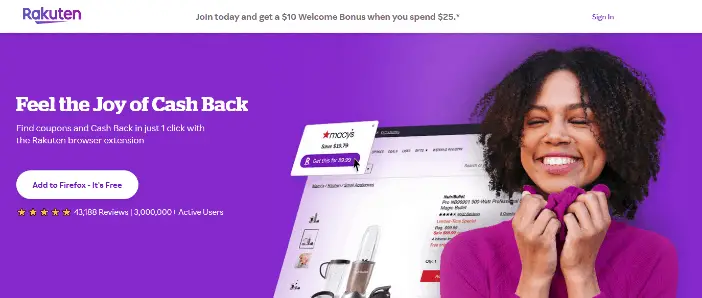 Among the most popular GetPaidTo apps is Rakuten, which has been around for a long time. It is a cashback app that gives you rewards for buying products you are going to buy anyway. This is an excellent way to earn extra money.
How it works 
In return for bringing customers like you to its partners' stores or companies, Rakuten gets a commission. Afterward, it shares its commission with you. This is how it works. 
You can get cashback on in-store purchases, online purchases, and an extension for the cashback button. Earn up to 40% cashback when you shop at most retailers on the platform.
Android and iOS users can download the app. Customers who shop online through Rakuten and refer friends are making hundreds of dollars.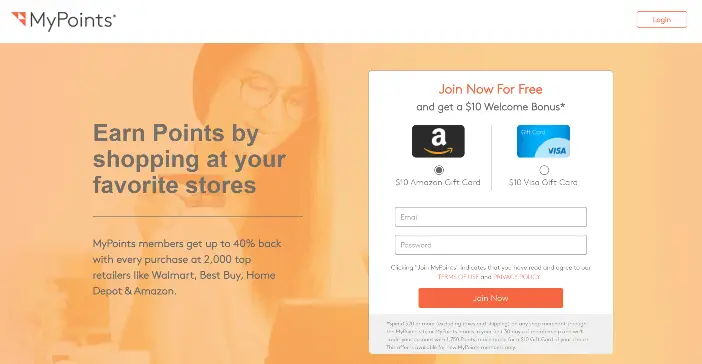 MyPoints is a cool app that lets you earn points for the things you already do online. You can earn points by watching videos, reading emails, and even shopping online.  It's easy to get started, and best of all it's free.
How it works
As a rewards member, you can earn points by purchasing things at thousands of stores. You can earn MyPoints at Amazon, Walmart, Best Buy, Home Depot, Macy's, Target, and Groupon, for example.
You can redeem your points for gift cards or transfer them to your PayPal account as cash. A $10 welcome bonus is given to new MyPoints members in either the form of an Amazon gift card or a Visa gift card. To receive your bonus, simply make a valid purchase.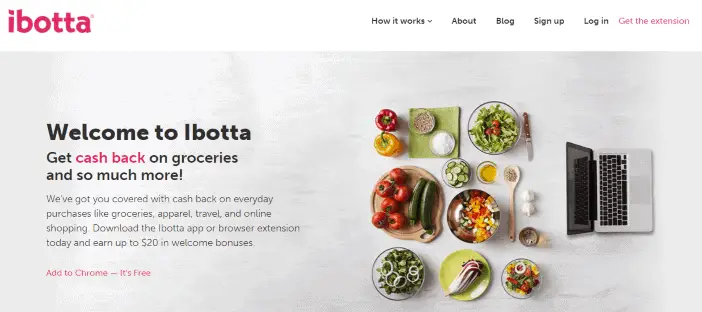 Ibotta is a free app that gives you cash rebates every time you shop at your favorite stores. Sign up to get cashback for buying the things you already buy, like groceries, toiletries, stuff for your dog/cat/fish, even booze.
How it works 
As soon as you download the app, you can add offers on products you normally would purchase. To redeem your offers, simply snap a photo of your receipt after buying the products at a participating store. 
If the items you bought match the offer you selected, submit your receipt through the app to earn cashback.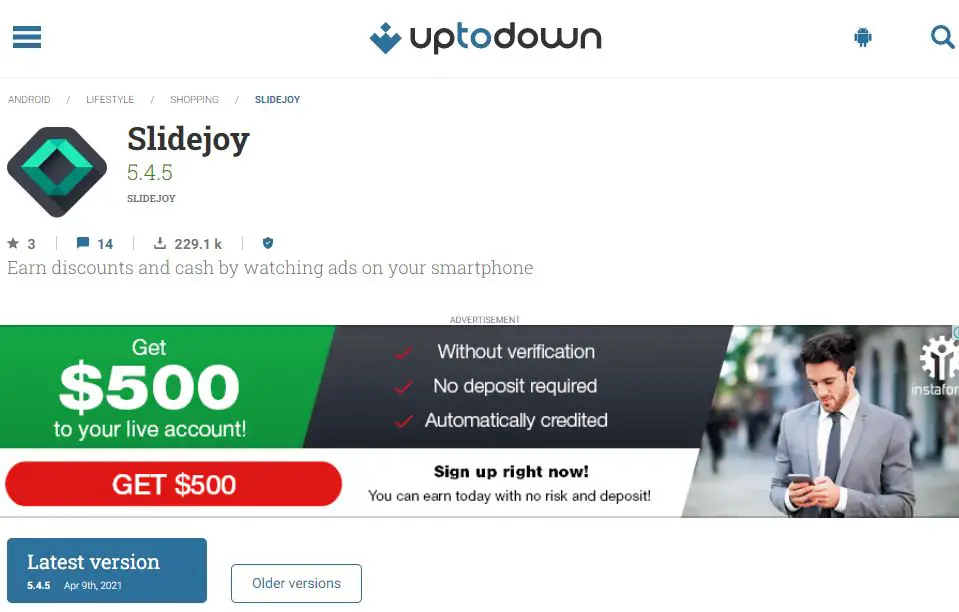 Daily, we are bombarded with digital advertisements. What if you got paid for seeing advertisements? You can do that with Slidejoy. 
Slidejoy offers the convenience of not requiring you to sign in to an app to watch ads. The ad will appear on your lock screen once it has been installed on your Android device. One of the other benefits of the platform is that you can cash out as soon as you have $2.
SEE: Apps that will pay you to watch videos
How it works 
You'll see ads on the lock screen of your phone when the app is installed. There will always be an ad or promotional message on your phone.
View more information about the ad by swiping left. To see another one, swipe up. If you slide right, your home screen will appear. According to the company, unlocking your phone as normal could earn you up to $15 per month. 
Nevertheless, only Android users can use Slidejoy. Slidejoy offers several charity programs so that you can donate your earnings or cash out with PayPal.
This is one of the most popular GetPaidTo apps out there right now. The app lets you earn money from mobile devices.  Watching videos through iRazoo TV will earn you points. 
It is also possible to offer your opinions on movie trailers and ads. With this app, you can access more than 50 video channels. It is also possible to get paid for reading emails and completing daily tasks.
How it works
View short films, app trailers, cooking tutorials, and share your opinion on the latest ads and movie trailers. There are 50 channels of content available, with the content being refreshed daily.
iRazoo gives you points for completing activities. Furthermore, earning points is possible by entering promotional codes, reading emails, and completing other offers. iRazoo offers gift cards for retailers such as Amazon and AMC theaters, as well as cash via PayPal for earners who reach 3,000 iRazoo points.
FAQs
What are GetPaidTo apps and websites?
GetPaidTo (GPT) apps and websites are the best way to earn money on the internet.  Essentially it is an application or website that will pay you in some way for accomplishing a specific task. 
For example, a GetPaidTo app may reward you for watching a movie or ad, or a GetPaidTo website may pay you for reviewing products or completing surveys. There are all sorts of different tasks, and in most cases, they're easy to do.
SEE: How GPT sites work
Who should use GetPaidTo apps?
GetPaidTo apps are for anyone that wants to make money online. It doesn't matter if you're looking for extra income or whether you want to replace your current income.  
The truth is, making money with GetPaidTo apps is extremely easy. Although the program will guide you through everything, it doesn't take a rocket scientist to get started so these opportunities are perfect for people of all skill levels.
SEE: Best ways to get referrals for paid surveys and GPT sites
Why use GetPaidTo apps?
These apps offer an opportunity to make money on the side (or even full-time). Your opportunity for success depends on your work ethic. If you are looking for more income, then start with one app at a time.
If you like the results, then invest more time in other apps. A good rule of thumb is to commit only a few minutes per day to each app so you don't burn out.
SEE: Best time to do paid surveys
Final Thoughts
Do you have a smartphone? If so, you have an amazing way to make some extra money. Whether on your iPhone or Android phone, there are hundreds of apps that pay cash just for downloading them to your mobile device. 
Many different companies are willing to shell out cold cash for new customers. For some, it's as easy as filling out a few surveys online. Others pay you with points that can be redeemed for gift cards or cash prizes. If you're looking for the best GetPaidTo apps, look no further than those listed here.
Of all the best GetPaidTo apps, I recommend Swagbucks. This is because you have numerous options to make money. Besides, the platform is so popular and legitimate. 
If you'd like to make money while doing what you'll normally do, my best option for you is to use Sweatcoin. You'll walk anyway, so why not get paid for it.
For more options on getting paid to walk, see the article on apps that will pay you to walk. If you're interested in losing weight too, see the article on how to get paid to lose weight.
With Surveystor, you can find guides on how to make money with things you wouldn't consider making money from normally. Feel free to explore the blog. You're sure to find something that will pique your interest.
Thanks for reading.
Ready to try Swagbucks?
Open up your world to various earning opportunities online by clicking the link below.