Using the in-game currency conversion system, you can purchase 1,700 Robux for 20 dollars at the official Roblox website and Roblox mobile app. 
Purchasing Robux makes it exceptionally easy to advance in the online gaming platform and get cool gaming upgrades, items, avatars, and accessories. 
In this article, I'll walk you through some of the things you should know about the Roblox platform and the payment options you can use to get 20 dollars worth of Robux. 
What is Robux?
Robux is an in-game currency for Roblox, used to purchase items gaming items such as upgrades, avatars, accessories, etc.
This in-game currency also serves as a form of payment to developers on the Roblox platform. 
What is Roblox?
This is an online gaming platform.
The Roblox Corporation created the Roblox online gaming environment and game development platform.
Users of this platform can create games and play games made by others.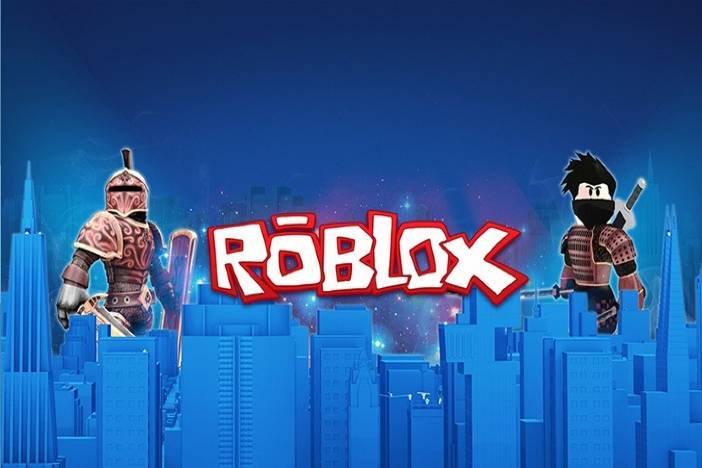 Additionally, the site offers user-made games of many genres that were produced using the Lua programming language.
A virtual currency called Robux can be used to make in-game purchases in Roblox, which is a free-to-play game. 
What kind of games are on Roblox?
There are thousands of games you can select from Roblox and these games comes in their respective genres.
From fight games like Anime Fighting Simulator to RPG games like Lords of the Multiverse, there are numerous gaming categories to choose from.
Does Robux have a gift card?
Yes, Roblox has gift cards that can be used to purchase Robux. These gift cards are initially converted to credits before Robux and can be used for in-game upgrades. 
You can also increase the amount of Robux units you'll be getting by using the gift card to purchase a Premium subscription.
SEE: Sprouts Survey: Get a Chance to Win a $250 Gift Card
What is Roblox star code?
Roblox Star Codes are special codes that are available to Roblox Video Stars members.
Star Codes enable a Video Star to earn 5% of your Robux purchases on Roblox when you use them to support that Video Star.
Don't be alarmed, you're not actually losing 5% of your Robux coins in the process and will still get the full amount of Robux you paid for.
When you use the star code, you simply get an added bonus that comes with the purchase and goes to your favorite Video Star.
Note that star codes can only be applied to the Robux purchases made via the Roblox app and Roblox website.
How to use the star code
To apply the Roblox star code when purchasing Robux, simply follow these steps;
Step 1
Let's say you wish to make a Robux purchase of 20 dollars, first go to the Video Star's profile and copy their star code which you can find on their profile.
Video stars occasionally promote their star codes on their social media accounts, group pages, or Roblox profile in order to gain the support of followers. 
Step 2
Once you've got the star code meant for that particular video star, paste it into the box named "Support a Star" on the Robux purchase page and click on add before completing your purchase. 
The Video Star's profile will appear for confirmation that you are supporting the right person. 
Step 3
After confirmation that you are supporting the right star, proceed to complete your Robux purchase.
Robux vs Credits: What's the difference?
Robux is an in-game virtual currency added to your Roblox account balance for purchases while Credits are real money value gotten from gift cards or memberships.
You still have to convert credits to Robux before you can use them on the platform. 
How do you convert credits into Robux?
To convert your credits into Robux, simply go to the payment page and enter the amount of Robux you wish to purchase.
The payment portal will ask you to select a payment option. Choose your existing Robux credit which you might have redeemed from a gift card and click on next to convert it into Robux. 
Note that gift card credits cannot be used in Roblox apps and you will need to use a browser to perform this transaction on the Robux purchase page or membership page.
Which games give Robux?
No games on Roblox give free Robux.
You can, however, obtain them as a reward from specific platforms or groups that provide them as a prize for some hosted events.
In addition to sales and group-sponsored events, some platforms also give Robux. 
An example of this platform is Playbite which offers users the chance to earn collectibles, gift cards, and Robux while playing games on their platform.
You can also purchase some Robux with earnings gotten from cash reward platforms like LifePoints, SurveyVoices, Swagbucks, and InboxDollars. Your cash app earnings can also be used for the purchase of this virtual currency.
SEE: Swagbucks vs LifePoints: Which is the Best?
Do free Robux apps work?
There are no apps that give free Robux and there is no such thing as free Robux hacks, cheats, codes, or membership offers. If any platform, video, or individual offers you this deal, it's a scam and a violation of Roblox's terms of use.
Yes, you can share Robux on Roblox with your friends and fellow users.
Although this is not a straightforward process and can only send it to them by using the currency to purchase available items on the user's catalog.
Can Robux be converted to money?
Yes, you can convert Robux to money.
Although it is limited to some classes of people that meet certain requirements. This includes developers who make games on the platform and belong to the DevEx Program. 
Requirements that must be met before you can convert Robux into real money include; 
Being a premium Roblox member 
Must be at least 13 years old 
Having a minimum of 100,000 Robux in your account 
Being a developer with the Roblox DevEx Program.
SEE: 8 Proven Ways to Earn from Playing Games
FAQs
Can Robux gift cards expire?
No. Roblox gift cards do not expire and do not have an expiration date on them.
However, the platform advises that you redeem the cards as soon as you get or purchase them. Also, these cards can only be used in certain regions or countries.
Can Robux be transferred to another account?
You cannot transfer your Robux coins from one account to another.
This also includes the free transfer of items. You either have to purchase them or exchange them for an available item in a user/friend's catalog.
Can you get Robux for free?
There are no free Robux coins or Robux-generating programs.
If you come across such platforms, avoid them because they could be phishing or scam sites.
Conclusion
Roblox offers you access to hundreds of amazing games after being in business for over 15 years. These games range from action games to horror, role-playing games, and fighting games. 
To quickly advance in games on the Roblox platform, you need the use of Robux to purchase upgrades and accessories.
You can get Robux by converting Roblox gift card credits or by purchasing them through PayPal, debit cards, or credit cards.
You can purchase 1,700 for 20 dollars. Earnings from cash reward platforms like Swagbucks, Lifepoints, or InboxDollars can also be used to purchase Robux. 
Finally, would you like to earn cash rewards for performing simple tasks? Here are some of the best survey for money apps that allow you to earn instantly.
I hope you found this article helpful. Thanks for reading.