There are a lot of people who are unhappy with their 9-5 lifestyle. They would rather go online and make money than go to work in an office and do mundane tasks for someone else's fulfillment. 
While this is understandable, you cannot just sit back and wait for the opportunity to knock on your door. You must take initiative and turn yourself into an entrepreneur. 
When it comes to making money online, there are many different ways to get paid. This is the reason why online opportunities to earn some extra bucks such as paid survey sites, PTC sites, GPT sites, etc have gained a lot of popularity recently. 
Of course, there are differences between PTC, GPT, and paid survey sites. A lot of people think they are interchangeable and if a site is PTC, it must be GPT and also a survey site. I will discuss these differences in this post.
PTC sites overview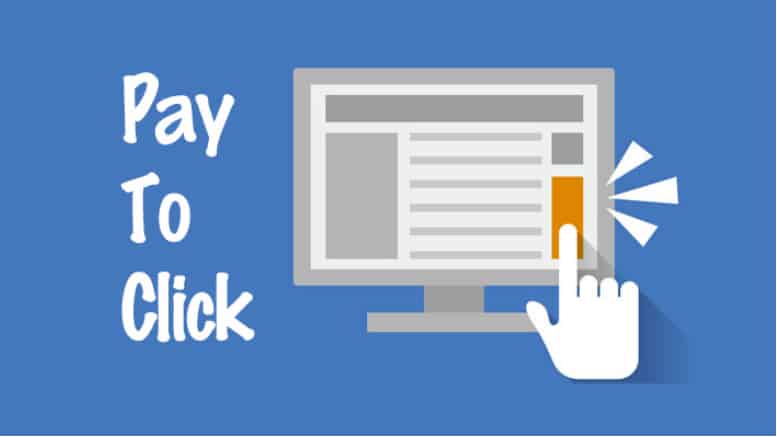 What are PTC sites?
Paid-to-Click sites (PTC) are online portals or websites that allow users to earn money by clicking advertisements, completing simple tasks, or viewing web pages. 
PTC sites can be visited for various reasons, including earning extra money, increasing awareness about a product or service, receiving votes for an online contest, or even testing monthly subscriptions.
Learn more: Are PTC sites worth it?
How do PTC sites work?
Paid-to-click sites (PTC) are a category of sites that work around a commission-based system set up for the advertisers. The advertisers pay the site and users to complete certain actions for them, and users earn rewards in exchange. 
Some PTC sites will pay out on referrals immediately, but most require a registration period before they make the referral payouts. 
After registration, you will have to wait for the PTC site to handle the payment process before being able to withdraw with PayPal or another form of payment. 
Each one of these steps will be different based on the PTC site you decide to register with.
Why choose PTC sites
Paid to Click (PTC) sites are a great way to generate extra income. These sites pay you for doing simple tasks such as online surveys, testing software, completing offers, viewing web pages, and more. You do all these without any kind of skills or expertise, they don't ask for experience, and it's free to join.
Best PTC sites to join
If you are looking for the best PTC sites check out my list of the best Paid-To-Click (PTC) sites. As with anything online you have to join the best sites before you can make any money!
GPT sites overview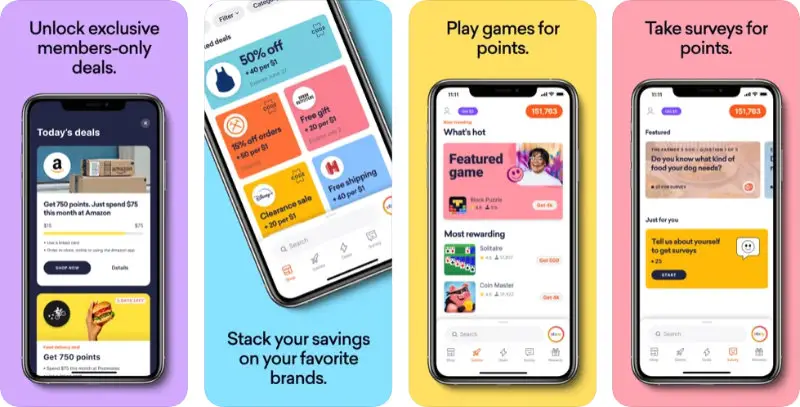 What are GPT sites?
The precise definition of "GPT" is the subject of some debate on the internet, and no doubt in the minds of its creators too. 
Many will argue that a GPT site is only one that offers a referral program, while others will argue that it's a site that rewards members with cash or gift cards for completing offers. And then some feel it is whatever they want it to mean! 
In short, as the name would imply a GPT (Get Paid To) site is a website where you can earn money by completing various online offers and taking surveys. Each of these websites works slightly differently than the other, hence there are different styles of GPT sites. 
How do GPT sites work?
All GPT sites work in the same way and the process is pretty simple. They need people to visit their site, take surveys, tasks, or anything to get points. 
To earn rewards on GPT sites you need to accrue a certain number of points or credits by completing offers such as signing up for trial memberships, filling in surveys, and offering opinions. 
These sites may also offer a cash option that enables users to receive paid directly into their PayPal accounts for completing sponsored tasks.
Why choose GPT sites?
The reason is simple: you're looking to earn some extra cash. These kinds of websites offer a lot of ways to earn money. You get paid for doing surveys, downloading apps, playing games, and more. All work could be done in your spare time and pay really well too.
Best GPT sites to join
I have also put together a list of the best GPT sites for you to check out. 
Survey sites overview
What are survey sites?
Survey sites are web pages where you can complete surveys, in exchange for money or rewards. Besides, if you've ever wanted to give your opinion for a couple of bucks online, then survey sites are for you.  
More specifically, they are websites that give members access to thousands of paid surveys, where you can make money online by answering questions about products and services that interest you. The more surveys you complete, the more money you make.
How do survey sites work?
Survey sites work by offering you the opportunity to share your opinion and receive rewards in return. They work by a company or research site sending a survey to their panel of members. 
They use these surveys to gain insight into their business or a subject/topic. Then they use this information to make better decisions. People respond to the survey, which is then sent back to the company with your answers. 
The process usually starts with signing up for the site and then filling out a survey based on your product/market preferences.
Each site gives out its reward in exchange for surveys based on each survey site's payment policy. (In other words, not all sites pay the same for the same survey.)
Why choose survey sites?
There are many reasons why people choose survey sites to make money online to supplement their income. With survey sites, you can make some extra money without doing much work. 
Even if some of the surveys take a long time, at least they don't require too much effort. It also means that even if you're not too knowledgeable about the subject you're asked about, you can earn some money here.
Best survey sites to join
Please take a look at my list of the best survey sites to join.
Does it matter whether it's a GPT, PTC, or survey site?
Yes. GPT, PTC, and survey sites all incorporate slightly different types of tasks to earn you rewards. Many people have a preferred type, and there are certain perks to each of those types. 
For example, if you prefer GPTs you might like the higher payout that comes from building your downlines and completing bonuses that are available on some sites. 
On the other hand, if you prefer PTC or survey sites, you might like getting paid directly into your PayPal account or potentially have smaller payouts at first but have the opportunity to earn faster than others.
It is important to know the difference between all three sites and the different models associated with each. 
The main differences between the three are how they make their money and what you get paid as compensation for your time and investment in taking surveys (or doing tasks).
What is the nexus between these sites?
They are all operating under the same umbrella – earning extra income online. Each one is essentially the same idea except each one has a different way of making money. A survey site gets paid by its sponsor for surveys completed. 
PTC stands for Paid-To-Click and pays members for clicks on ads, or for completing offers such as surveys, trials, or shopping. GPT stands for Get-Paid-To and usually, those are sites that have a mixture of ways to make extra cash without having to complete surveys, etc…
FAQs
Who can use GPT, PTC, and survey sites?
Anyone with an internet connection can make some extra pocket money using GPT, PTC, and survey sites. But, there is a catch – you must be at least 13 years of age to use GPT, PTC, and survey sites. 
Some sites may require that you are 18 years old. Furthermore, there are also some restrictions on some countries. So before you join any, make sure you meet all of their requirements.  
Are all these sites legit?
They are usually legit, as far as you can tell from their claims. Most have a user feedback section where past members describe whether or not they received payments from the sites. Always check what the website offers and what it takes to make money. 
When deciding to join, be sure that you understand what is expected of you. In addition, there are various tips and tricks on how to tell if a site is legitimate or not. 
Learn more: How to avoid survey scams.
What information should I never give out?
Never give out your credit card information, passwords, full social security information, and other sensitive information over the internet. 
Learn more: Do survey sites sell my information?
Can I make a living off these sites?
I don't consider these sites as a "Job" or an income replacement but rather something extra that can side-hustle to supplement a household's main income. Many users work full time during the day and use whatever they earn off these sites at night and on the weekends. 
It is possible to work roughly 10 hours weekly and make an extra hundred dollars a week with most of these sites, some even more. Due to this, I consider it as something you can have fun doing in your spare time without ever feeling like you're falling behind on anything.
Why do legit companies still need people to take their surveys?
Because it is the primary way for legit companies to get information. Companies have a large market share and they do not want to take any risk in losing customers. They need third-party validation about their product quality, pricing, business behaviors… etc. 
Usually, some companies or brands only care about selling their product and some of those companies may not care at all about serving customers (those companies are called scammers).   
Other companies do care about making customers happy and want to serve them better, but they can only do so if they have an objective view or confirmation that their current procedures are efficient, effective, and meet the requirements of the public.
Summary
In summary, all three of these sites have something in common, they all reward you for your time and many of them give you money or cash. However, the main way that they differ is how they do so. 
Surveys are genuine research tools where you can get points or cash relatively quickly and easily by participating in them. GPT sites are similar because you can earn points or cash quickly and easily by doing what it is you want to do. 
PTC sites are different in that it will take a little more effort to make money on them but there is more versatility with the use of the websites which makes for a nice option if you're looking for something like that.
Should you start with PTC, GPT, or just find a survey site? Is there a difference between any of these? I hope this article was helpful for you to learn more about the different types of online sites where you can earn money.
Check out other interesting posts on the blog.