Are you interested in giving your opinion on money? Or you're looking for a legit online survey program that actually pays? If yes, SurveyTime may be an option for you.
SurveyTime is a reputable company that already has thousands of members.
The payouts are immediate, and it does not take much time to apply for a free account and get your own unique referral link.
This is why I've put together this comprehensive review to see if the famous instant-pay survey site (SurveyTime) is worth your time.
In this review, I'll show you exactly what you get and how it works, so you can determine whether or not it's a good fit for you.
Quick Review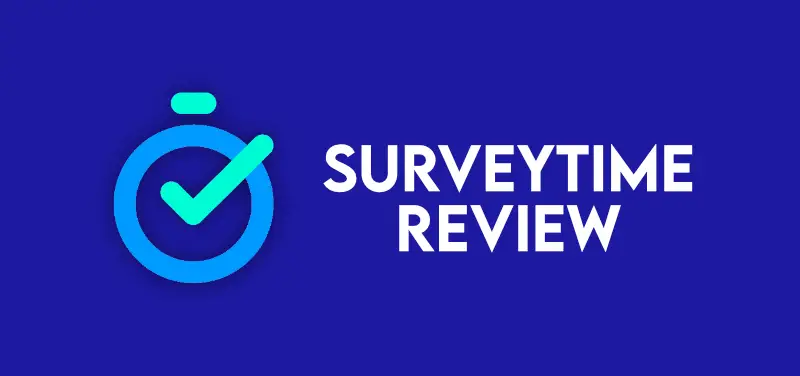 What makes SurveyTime shine?
Easy to use
Available worldwide for anyone 18 years old and above
Get notified of new surveys
Offer multiple and simple payment options
Instant payouts
Available in multiple languages
All survey has an equal rate
No minimum cash out threshold
Simple payment options
Registration is simple and completely free
Can be accessed from anywhere you are in the world
Interesting variety of topics in surveys
The site is completely mobile-friendly
Detailed Review
What Is Surveytime?
Surveytime is a brand-new survey platform that was launched in 2018.
This means that it hasn't even been four years since it was established and it still has an online following.
The website, which is based in the United States, is known for paying its members as soon as their surveys are completed.
Persona.ly, a multinational mobile ad-tech organization, operates Surveytime as one of its subsidiaries.
Surveytime partners with the world's leading market research firms to deliver direct, exclusive survey promotions.
It is one of the survey panels that pay you instantly and allows you to withdraw immediately.
How Does Surveytime Work?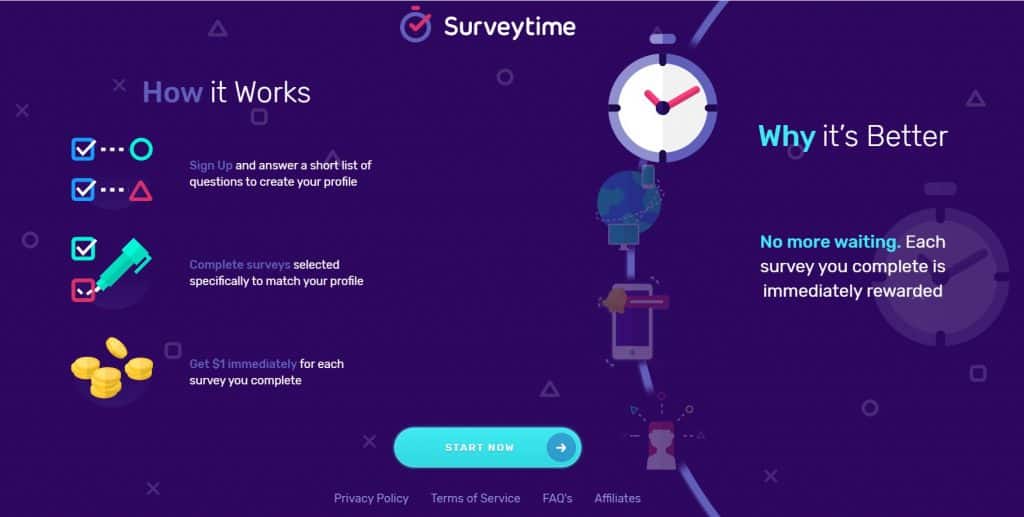 Surveytime conducts market research for brands and businesses like every other survey website.
They gain insight into your choices, behaviors, and desires whenever you complete a survey on the web.
They assist testing firms with obtaining useful statistics by collecting this knowledge from hundreds of customers.
This allows them to enhance their marketing campaigns and customer service.
These businesses pay the web for the information they get, and the site splits the profits with people like you.
This website differs from other survey panels in that it alerts users when new surveys are available.
You will be notified via text or email if they have a survey that may be of interest to you or has questions about your demographic position.
Each survey takes just 10-15 minutes to complete, and you'll be paid right away after you've completed it.
Join surveys today and get matched with surveys
When you first sign up for SurveyTime, you'll be asked to complete a brief questionnaire in order to build your profile.
Your responses will be used to align you with surveys based on your profile.
SurveyTime's automated system matches surveys with the right members to ensure that each member receives a survey they qualify for and can complete.
By signing up for SurveyTime membership with your Google, Facebook or Twitter account, you can build an account in seconds.
User can also use their e-mail address to sign up for SurveyTime.
Notification of New Surveys
There are many ways to be updated when new surveys are available.
Log in to your SurveyTime account and look for new surveys on the website. Alternatively, you should sign up for e-mail or text alerts to be among the first to learn about new openings.
Surveys take between 10-15 minutes to complete on average, and you will be paid $1.00 USD for each one that you complete successfully.
Who is Surveytime for?
One of the good things about SurveyTime is that it's available worldwide. Anyone 18 years old and above can join.
Note that the number of surveys available can vary from country to country.
However, every nation can enter, and it provides good opportunities, including for countries where finding survey opportunities are typically more difficult.
In addition, the survey site is available in a variety of languages.
Members can change the language at the top of the screen.
What Does Surveytime Offer?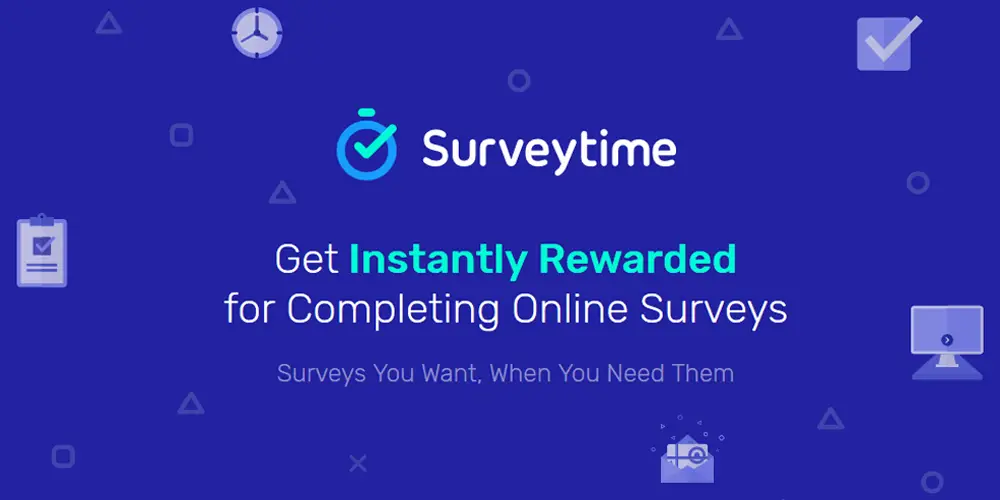 Survey
Taking surveys is the most popular way to make money on Surveytime, much as it is on other legit survey platforms like SurveyJunkie and SuperPay.me.
For their members in a different location, they have an endless list of surveys to choose from.
This was the only way to find paid surveys on their website at first.
They now give you email updates for surveys that are tailored to your personality and desires.
This way, you'll be able to access surveys both automatically and manually anytime you have free time.
When searching for a list of surveys in the member's field, keep in mind that you won't always find one.
There will be occasions when no surveys are accessible. In this case, you can still return later and double-check.
Email alerts are another way to get access to surveys.
Usually, you can get more than one invitation each day to participate in surveys and begin earning money.
This makes everything even easier so you won't have to keep updating the website.
If you don't get an email alert all day, search your member's profile, as Surveytime only sends out invites for specific surveys sometimes.
You will be directed to their rewards page after you complete the survey via email, where you can see how much you've got.
Surveytime Referral Program
This is Surveytime's exclusive affiliate program. To qualify for this offer, you will have to register first.
Take a moment to complete surveys and you will be rewarded.
In addition, when you invite your friends, family, and colleagues to participate, you will also receive a bonus at the end of the survey – everyone wins.
SurveTime is mostly interested in people with a large presence on blogs, YouTube channels, and social media sites.
Bear in mind that if you're just planning on referring a handful of mates, you're not likely to get too far.
You will get $1 for each new person you successfully refer to Surveytime after you've signed up.
They must sign up using your given referral link and complete at least one paid survey to be considered a referral.
Payments for referrals are sent out on a monthly basis through PayPal or as an Amazon gift card.
Pros
Every survey panel has its own set of advantages and disadvantages.
Furthermore, since each individual has unique needs, a one-size-fits-all approach is ineffective when it comes to survey sites.
So, what are the pros of Surveytime?
1. Registration Is Completely Free
Surveytime allows you to sign up for free and take surveys.
Members of Surveytime are encouraged to take part in surveys for free in order to get feedback on items, programs, and topics.
This is a great place for making some spare cash or filling in the gaps between jobs if you're a frequent survey taker.
This is one of the internet's most popular and lucrative survey platforms.
Thousands of people take short surveys every day, covering anything from household goods to utilities, and they don't have to pay anything to participate.
It's a legit join for free and gets paid instantly opportunity.
2. Instant Payouts
Surveytime is one of the few legitimate online survey sites offering instant payouts.
The site allows you to earn money for your opinions in addition to great cash bonuses.
Plus, they offer free surveys that will pay you immediately.
It doesn't get any more 'immediate' than this.
You will cash out your earnings as soon as you finish a survey, which is a feature that few other survey sites have.
3. Available Worldwide
SurveyTime is open to anyone from anywhere in the world and it can be accessed any time of the day.
Whether you're an expat living in Spain, or a student attending college in the United States, SurveyTime makes it easy to earn money wherever you are in the world.
Their offers come straight to your computers or mobile devices and are designed to be fun and rewarding.
You'll find surveys about everything from music, gaming and sports, to shopping and entertainment.
In as much you are 18 years or above, you can begin earning instantly on the platform.
Furthermore, the website does not grant any priority to users from the United States, the United Kingdom, or Canada, because if you qualify, you would have fair access to all of the surveys available.
4. No Minimum Payout Threshold
Not only can you earn extra money with SurveyTime, but you can also get a payout even if you have 1 buck.
There is no minimum payout threshold. You can request to have money added straight to your PayPal account after each survey you take.
No matter when you choose to get paid, SurveyTime you have the easiest cash-out.
There's nothing to wait for because you can have your money immediately. 
Requests completed through the site are usually processed instantly.
Whether it's cash out through your PayPal account or gift cards, there's virtually no minimum balance required.
5. Simple Payment Option
If you like to keep earning all day long, SurveyTimes is a great choice. Their payouts are processed through PayPal.
Besides that, a gift card of your choice is guaranteed as one of your payment options.
You can choose from several partners including Amazon, Walmart, and Target.
6. Same Rate For Every Survey
SurveyTime is the only online paid surveys panel that guarantees equal pay for each survey you take.
Most other surveys panels pay a different amount for different surveys.
That's why SurveyTime is one of the best-paid surveys sites on the internet. You don't have to worry about getting high-paying surveys.
More importantly, you can earn a dollar for participating in a short (two-five minutes) survey.
7. Invitation of Surveys You Qualify For
During the sign-up process, once you submit the correct information, you'll never have to worry about eligibility issues again.
SurveyTime sends out survey invitation, so you will often be notified by email when new surveys are available.
Nobody wants to be disqualified from a survey after a certain point has been reached.
By signing up with SurveyTime, you'll only be presented with surveys that match your qualifications.
Cons
As a result of all the advantages, there are hardly any drawbacks.
Nonetheless, for certain users, all of these points may be a big turn-off, so here's a full list of SurveyTime drawbacks.
1. No Accumulation of Rewards
While SurveyTime is a good portal to make some extra cash, you will not be able to accumulate earnings and save up for later.
As soon as you complete a survey, you have to transfer your money to PayPal or get a gift card.
So, unlike other survey sites, it's an earn and cash out survey platform.
However, the advantage is that you will get paid immediately after each and every completed survey.
2. Automatically Generated Password
The website does not allow you to select your password.
This may be a major issue for those who have privacy concerns or who are unable to memorize long passwords.
3. No Contact Information
There is no easy way to contact their customer support team via the website's contact information. No contact information on the website.
You just get an email address that takes a long time to respond to.
They should have a contact form on their site.
This is the most basic way to allow prospects and members to ask questions.
The lack of this on their site perhaps mean they don't want people reaching out to them.
However, if you have any question, you can find answers to your questions instantly on the FAQ page.
The Facebook page is also a good way to contact them.
Alternatives
There are many other services like SurveyTime that lets you take surveys and perform various research tasks in order to make money in your spare time. These sites include:
FAQs
How much money can you make?
It is largely dependent on the number of surveys you complete. Since each survey is only worth $1, you'll need to do a bunch of them to make some money.
With the SurveyTime website, you could earn $3-$4 per hour if you earn $1 per survey and complete 3-4 surveys per hour on average.
However, this assumes you have a steady stream of surveys to complete. Which, in fact, would most likely not be the case.
You'll have to be very lucky to get anywhere near as many polls on a daily basis. Simply put, there aren't many polls out there.
The benefit of SurveyTime is that you already know where you stand; there are no surprises because it's so straightforward.
Is SurveyTime really a legit platform?
It is not uncommon for people to wonder if SurveyTime is a genuine survey site.
There are many users reviews testifying to the legitimacy of SurveyTime. And you might have probably come across some user complaints that talk about SurveyTime being a scam.
I have to say that to you though, SurveyTime is certainly not perfect. There is no survey site that is. However, SurveyTime is a legitimate paid survey website.
The website gets money from the companies that are doing marketing research for their products. They offer short, concise surveys that pay a dollar or two each.
Can you use it on mobile?
While SurveyTime does not have a mobile app, its website is well-designed and optimized for mobile usage.
Regardless of whether or not you must log in through a mobile browser, you can view the webpage without zooming in and out.
Members can also access the surveys from their phones by clicking the invitation connection sent to you by email.
You will be immediately redirected to their mobile-friendly website if you click on the address.
You should bear in mind that since all surveys are provided by various companies, others are designed for smartphones and others can only be viewed correctly on a computer.
Fortunately, the survey invitation email specifies if the survey should be completed on a phone or a computer, and if it doesn't, you can complete it on either device.
What if I don't have a PayPal account to withdraw my earnings?
Well, Instant payment for highly competitive prizes is available on SurveyTime. Here are some of them:
Bitcoin payments made via Coinbase
Amazon e-vouchers
e-gift cards to retailers including Target, Decathlon and more.
It's worth noting that rewards choices differ by region. When you've completed a survey successfully, you'll be asked you want to cash out your earnings.
Choose from the available methods and get your reward right away (within a few minutes or a few hours).
Conclusion
Overall, I find SurveyTime to be very user-friendly once you get used to how it differs from most other survey sites and how it operates.
If it is the best survey panel for you, it can be determined by a number of factors, including your payout expectations.
If you want immediate cashout, SurveyTime offers some excellent rewards for brief surveys, and you get paid straight away.
One thing to keep in mind is that if you have any issues with the platform, their customer service is not the most responsive.
SurveyTime isn't completely perfect, and it may not be suitable for everybody, but it is a legitimate survey provider.
Plus, earning $0.50-$1.00 instantly for completing a short survey is a fairly cool and exclusive bid.
It's not a lot of money, and it's not all reliable, but it's a fast way you can earn money.
Ready To Join SurveyTime?
The easiest way to join SurveyTime is by clicking the link below to be taken to the sign-up page. You will be done and ready to earn money within 3-5 minutes.
To get access to the surveys, remember to complete the first initial survey profiler right after signing up. After that, you'll be able to begin earning right away.
I hope this comprehensive review has made you understand just what SurveyTime has to deliver and if it is the right survey panel for you.
Surveystor provides information on how to earn extra income on GPT sites, PTC sites, survey platforms, and cashback platforms. Thanks for reading.