Have you ever thought of ways to get paid for eating food? I mean, who doesn't love food? It is just one of life's necessities that comes with every paycheck. But the idea that you can actually get cash for eating food sounds like a joke made up.  
Well, while not exactly fast cash in and out, these opportunities do exist and usually don't require much work on your part. It's real and legit. There are companies actually ready to pay you to eat food (free food).
Do you love food and would probably like to get paid to eat? Today, I'm going to share with you different ways to make money while eating food.
Let's get started. It's time to eat your way to extra cash. 
I'm sure you've heard of Schwan's Food Company. It's a popular food company based in Marshall, Minnesota. Food taster jobs at Schwan's Food Company are available regularly to those with an interest.
Each session takes 15 minutes on average, and they pay $15 per session. If you desire to take part in the taste tests on a regular basis, you can do so up to three times a month, or as little as once a year. You will be able to determine which factors will apply to you based on your preferences.
There is more to Schwan's brands than just good service and good taste. One smile at a time cheers up the world.
SEE: How To Eat at KFC Restaurant for Free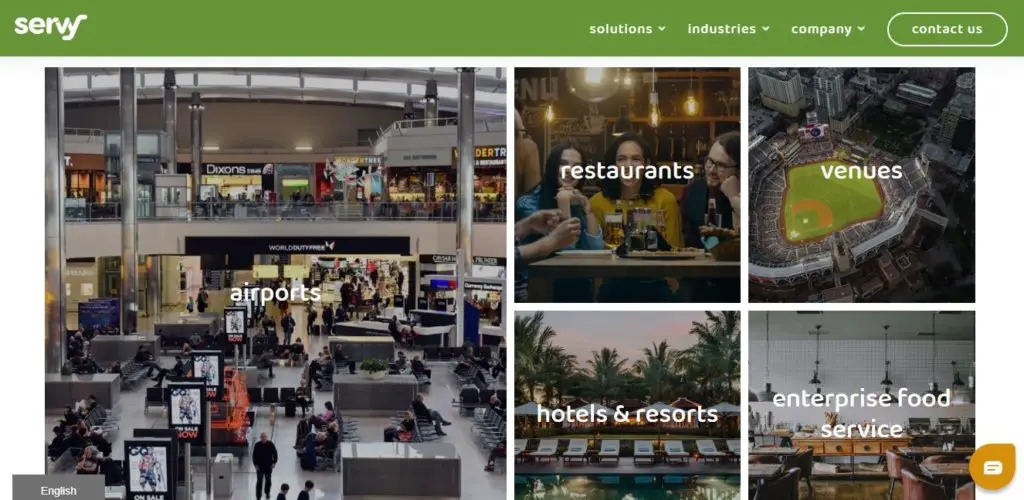 Servy App pays you to eat if you love eating and want to get paid for it. Dine at your favorite restaurant or food establishment and you'll receive rewards. 
The app rewards users for their feedback on their dining experiences. All you need to do is report your experience at a specific restaurant or food establishment. It is easy and straightforward to use the app. Basically, there are three steps to it.
Discover new restaurants in any U.S. city you are in, or visit your favorite restaurants around the country.
Provide restaurant owners with private feedback to make dining experiences better
Donate meals to charity and earn rewards
The app runs on Android and iOS devices. By providing a true review of your dining experience, you earn points. These points can then be used at different establishments.
Around the world, the company works with more than 10,000 bars, restaurants, hotels, cinemas, and caterers. Some of the companies they work with are Wagamama, Greene King, Malmaison, Pret a Manger, Empire Cinemas, and so forth. 
In exchange for an honest review, Mystery Dining offers meals, drinks, and other experiences. As part of the program, you receive free meals, hotel accommodations, and reimbursement of expenses once you eat at a partner restaurant or food establishment.
To get better services from companies, all you need to do is write clear assessments of your experience. The vast majority of people wouldn't even refuse free food if they got it. The choice is entirely yours as to whether you want to pursue this career full-time or part-time.
Having a good sense of detail and enjoying writing can make Mystery Dining a great choice. Reporting takes time and the best jobs are gone almost as soon as they appear. To enjoy high-quality dining, patience is also necessary.
Want to work as a mystery shopper and get paid to eat? You might want to consider Coyle Hospitality. Restaurants and hotels offer you the chance to earn money while you eat out.
Coyle is a member of MSPA – Mystery Shoppers Providers Association, a trade group of mystery shopping companies. The company is legitimate and is widely used by mystery shoppers. 
The company usually works with high-end restaurants, bars, and hotels. So they require comprehensive details of your experiences, as well as receipts and accurate timings.
It will be necessary to track timings, personnel names, and notes about the shop experience during the actual shopping.
The earning potential per task ranges from $20 to $40.
Consumer Product Testing Centre (CPTC) is an independent testing facility specializing in evaluating consumer products for safety, quality, and quality control. It is also possible to test any type of product, and the company pays for your opinions.
For their taste studies, CPTC usually looks for panelists from Alberta, Canada. You can sample pasta meals, snacks, meat products, sports drinks, chocolate, or energy bars as part of these taste studies.
It appears that the panel meets three to four times per year. A taste test lasts about 15 minutes, with the average pay being $15. In addition, the more sessions you attend, the more money you can earn. Although it's not much, it's always good to have second job options.
As a mystery shopper and theater checker, MarketForce is one of the dozens of national consumer experience companies. 
Their mystery shoppers visit restaurants, coffee shops, and retail stores to assess customer service. Did they receive a friendly welcome? Was the server wearing a name tag? Were the meals hot? What reaction did customers give to the menu? Which ones did they eat?
You need to keep careful records of your experience to get paid. There are generally three things you will be doing during a mystery shopping experience:
A photograph of the establishment
Verifying hours of operation
Trying out a meal
You can earn $15 to $35 per gig by eating out at restaurants sponsored by MarketForce. You will receive payment once a month either by direct deposit or check. It is obviously true that the more assignments you have, the more money you will make.
Consumer goods companies, especially in the food and beverage industry, rely on TrendSource for intelligence and consulting services. You can get paid for providing feedback to restaurants and hotels by becoming a mystery shopper with TrendSource.
In reality, Field Agents do not need a lot of requirements to start using TrendSource. Begin the process of becoming an agent by visiting their website.
Registering involves filling out an application that asks for basic information such as your name, address, and phone number. TrendSource provides a list of options for choosing job types. You can register for those types of jobs by clicking on any of them.
Currently, there are opportunities in the U.S., Canada, and the UK. Each assignment pays between $20 and $40. Payment options include PayPal, checks, or direct deposits. Furthermore, payment takes place twice a month.
Other Ways to Get Paid to Eat
Become a professional food or wine tester
A food or wine tasting job is a perfect opportunity to know what amazing tastes customers will experience in food and wine. A paid food tasting program is also known as "Food sampling"; it works by giving you a free meal or snack in exchange for a candid review.
If you are passionate about food and drink and enjoy sampling new meals and drinks regularly, then I've got some great news for you.
It is more common to find full-time food tester positions listed as title "sensory panelist," "food taster," "sensory tester," "food scientist," "food tester," etc. Regular job boards such as indeed will likely feature these positions.
For food tasting jobs, candidates must have good sensory perception and analytical skills that can easily deduce that food tastes different from another.  
As a full-time professional taster, some companies pay individuals between $30k and $60k per year. Furthermore, food testers earn up to $20 per hour as part-time professionals.
Get cashback when you eat out
Get paid to eat at your favorite restaurants. As a restaurant menu user, you can earn cashback and vouchers for dining out. You no longer have to give up eating out just because you are on a tight budget.
Dosh is an example of a cashback app that pays you to eat. You get paid to eat at their partner's restaurants, not just for tasting food or eating. In addition, the app gives you the opportunity to earn cashback from 5% to 20% of your spending.
The app is available for download on your smartphone, and it will require that you link your credit card. Your cashback will be deposited into the credit card linked to your account when you pay the bill.
Furthermore, anytime you give a review, you get credit on your account. On the app, a minimum cashout amount of $15 is required, which can then be redeemable via PayPal.
SEE: Best cashback platforms To Get rewards for shopping online
Get paid to review restaurants
What's better than eating food? Getting paid to eat food, right? Well, this is your chance. Get paid to review restaurants like you would review a product. As a restaurant reviewer, your job is to visit restaurants, taste new foods and drinks, and share your experience.
Another option is to get paid as a mystery shopper. Being a mystery shopper has turned out to be fairly easy. All you need to do is sign up for the service and accept gigs; then you can earn money to eat. 
But before working with mystery shopping companies, you must be careful. It is not uncommon for scammers to pose as businesses or companies.
SEE: How to avoid survey scams
Participate in eating competitions
Ever dreamed of winning Nathan's 4th of July Hot Dog Eating Championship? Or maybe you'd like to win the world championship hot dog eating title like Joey Chestnut. Well, it's not that hard to become a competitive eater or get paid to eat food. 
There are competitions that pay big money for people who can eat more than anybody else. Some small cash prizes may not equal what you'd earn at your normal day job, but for most people, it's probably worth it to get on TV and get paid to eat.
It makes sense for contests like competitive eating to exist. Although, they are criticized as promoting obesity and encouraging people to take part despite the risks, such as choking, weight gain, and cholesterol issues. A chance to win prizes of $10,000 or more per day certainly make it appealing.
Get paid to eat as a food critic
How would you like to get paid to eat fast food all day long, literally for free? Fast food restaurants are offering exciting positions in which individuals can do just this. A food critic's job involves eating everything on the menu several times and posting each meal's progress on social media. 
The restaurant will also ask you to provide feedback on the atmosphere and the service in addition to testing the various dishes. Journalists, magazines, or websites that cover food usually hire food critics.
There are many freelance opportunities available, but competition for positions is also fierce. As part of your application process, you may need to have a degree to apply. The fields of English, journalism, communication, and others related may be relevant.
Some food critics make more than $100,000 annually, while the average earnings of a food critic are around $40,000 per year.
Get paid to eat as a food blogger or vlogger
Being a food blogger or vlogger is not that different from being a chef. A food blogger creates recipes and a vlogger makes videos about food. The most popular YouTube channels are reviewing products, franchises with restaurants, and cooking/recipes-based Youtube channels.
Does this sound like a dream job? Be a food blogger or vlogger and get paid to eat. Besides, it's an awesome side hustle that you can easily do from anywhere in the world. Get paid for your culinary skills or to travel the world.
SEE: How to make money vlogging
FAQs
Why do companies pay people to eat out at restaurants?
If you are wondering how to get paid to eat out, there are a few reasons companies are willing to pay you to participate in focus group tests. 
The first reason is, getting paid to eat food is an excellent way of getting consumers to try new products, samples, or services. The company is already paying for the food, so encouraging free samples can be an economical way to market their product or service, while also creating word-of-mouth advertising. 
The second reason is that people can give companies valuable insights into what they need to do to improve their products, the way they market the product, etc.
It is for these same reasons that different companies from different niches also carry out paid surveys. But your honesty as a survey taker is what matters the most.
SEE: Paid surveys honesty – why is it important when taking surveys?
What are the perks of being a mystery shopper?
Mystery shopping is a fun way to make extra money. The perks of being a mystery shopper are getting paid to go to restaurants, stores, or other businesses that you do not personally have an interest in. Also, you get paid for your opinions about the service you received.
What can I do with the money I make from eating food?
The money that you make from eating food can go towards anything that you want. You can save it or spend it on things such as traveling or paying bills.
Do I need any special skills or qualifications?
Yes, food testers need to have excellent taste and taste buds. All you need to have is a passion for eating food and a good sensory description analytical to describe all the different tastes of food.
It is a known fact that different people have different tastes even when consuming the same meal. A good food tester must be able to easily differentiate them
Final Thoughts
In conclusion, you probably eat out a few times a week anyway, so why not earn a few extra bucks for it. The above companies and other ways are great opportunities to earn extra money while eating at restaurants and writing reviews.
However, overall, Schwan's Food Company is the best out of the best companies ready to pay you to eat food, all for free. Food tester jobs are available regularly and each session only takes 15 minutes on average with a pay of $15 per session.
Are you a fan of cashback and rebates? Then, I recommend Dosh to get paid to eat. In addition, if you have prior experience as a mystery shopper and you want to try out getting paid to eat, MarketForce is a good option for you. 
With so many companies, apps, and platforms offering payment for performing certain tasks online, there are numerous opportunities to earn money online. You can earn money by teaching online, for instance. See best platforms for teaching online jobs for more information.
Additionally, you can earn passive income by watching videos. Here are the best apps that will pay you to watch videos.
Feel free to explore the blog for other ways to make money online. Thanks for reading.