Do you have some spare time you would like to monetize immediately? Or are you looking for ways to make some extra income? Or you're just looking for some passive income opportunities to make a few bucks?
There are free platforms you can join, easily register, and spend about 5-25 minutes just responding to surveys.
All you need to do is to join survey sites often called survey panels. Additionally, you can also join GTP sites or PTC sites.
Here at Surveystor, we discuss these websites, the best sites to join, the terrible ones to avoid, and how best to maximize your earnings.
This article highlights the latest and best survey panels on the internet today.
Survey panels give you some money in exchange for your opinion on certain brands and products. The money you can make on these survey panels is capped.
This is why I have put together the best survey panels to help you maximize your earnings- assuming you're able to join multiple survey panels. Joining multiple survey panels will help you diversify your side income from paid survey websites.
Let's get started.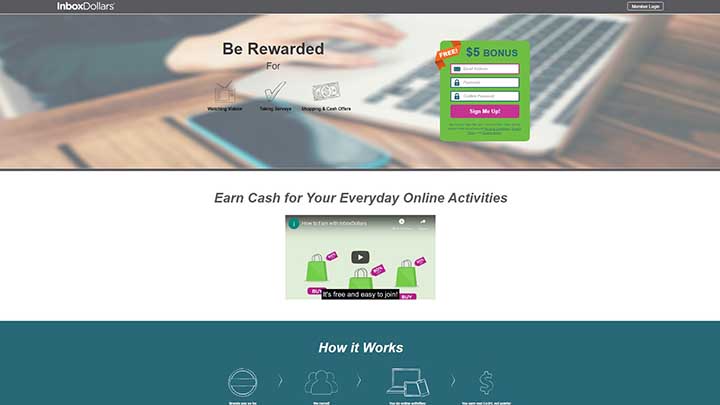 You can trust the legitimacy of Inbox dollars. The platform is one of the most popular and best paid survey panels on the internet by almost any standard.
With Inbox Dollars, you not only respond to surveys, but you can also watch online videos and give feedback on them, play online games, go shopping, and check out new websites, all for earnings. That makes earning on Inbox Dollars quite an easy 'task'. The good news is that they never pay you in points but in cash.      
How Does Inbox Dollars Work?
Sign up and earn $5.00 as a welcome bonus.
Website offers, and email newsletters are offers you get paid for accepting to complete.
Earn by referring friends to sign up on the platform too.
Enter into sweepstake entries as you surf the internet regularly on Inbox dollars.
You're eligible to redeem payment when your money gets to $30.00.
Inbox Dollars Pros
Earn your money straight in cash.
Inbox Dollars pays you promptly as soon as you hit the $30.00 threshold.
No hidden charges when cashing out. Select the ePayment option or use a cheque with additional hidden charges.
With the A+ rating on BBB, you can be sure about Inbox dollars' legitimacy.
Inbox Dollars Cons
A $3.00 processing fee is charged when a member wants to cash out their $30.00. If you wait till it's $40.00, the processing fee doesn't apply.
No direct payment deposit options like Paypal.
Pre-paid visa cards and merchant eCards are available only for US residents.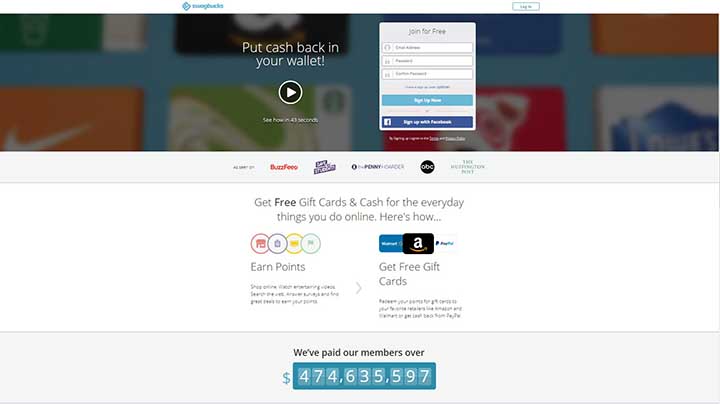 If you have been researching how to make money online, there's a high likelihood you have come across Swagbucks. This platform is comfortably one of the easiest and best-paid survey panels to make money online.
With payment made in Swagbucks (the Swagbucks currency), Swagbucks is a well-established survey site to earn easily on, with an easy-to-navigate website, sign up and earn bonus points just for signing up and start responding to surveys.
How Does Swagbucks Work?
Earn by surfing the internet using the Swagbucks search engine (which is Yahoo).
Daily, regular special offers help you hit the 150 Swagbucks points faster.
Pays you for using the internet.
Watching Swagbucks TV Ads, and playing games, are all ways to earn extra cash on Swagbucks.
Mobile App is available for download on the Google play store and App store.
Swagbucks Pros
A lot of opportunities present themselves for you to earn from Swagbucks
Legitimate enough, Swagbucks pays efficiently.
A number of retail stores to redeem payment for – Amazon, Walmart, Target, and others.
You get paid even when you don't qualify for surveys
Easy to navigate website.
Swagbucks Cons
You'd have to get up to 300 SBs to be able to redeem certain gift cards; for Paypal, you need $25.00 worth of SB points.  
The rewards program is quite limited by location – only US, UK, Australia, and Ireland residents can benefit.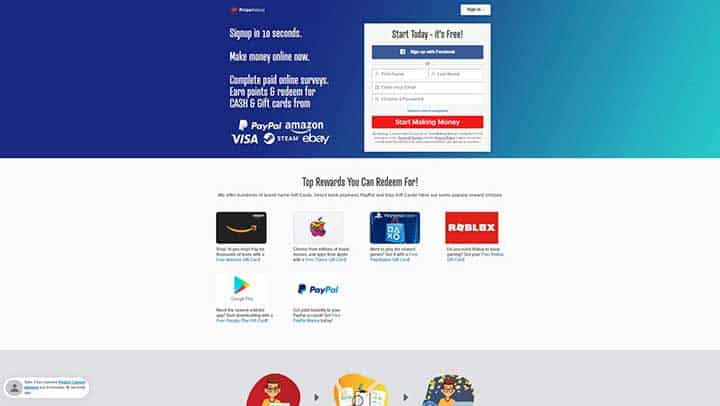 A leading market research website, one thing that'd assure you about its legitimacy is the fact that every 24 hours, Prize Rebel updates its website to reveal the amount of cash it has paid back to its members for surveys.
Prize Rebel is another contender and always in my top 5 best-paid survey panels online – no matter the metric. Let's find out more.
How PrizeRebel Works
Sign up via Facebook or the landing page of the main website to earn, and join the over 6.4 million community members from all over the world.  
A number of surveys exist to choose from, hosted by different marketing companies.
User levels are different, with benefits that come with each.
Get rewarded for completing tasks in points; redeem them for cash via PayPal or using gift card options.
 PrizeRebel Pros
You can sign up as an international member. Prize Rebel is available in a good number of countries.
 Redeem your points for a wide range of gift card options – over 500 of them.
The minimum threshold to redeem points is low enough – $5.00 which you can redeem via PayPal too.
PrizeRebel Cons
You never know what you're getting as a reward for a particular survey or task you've completed.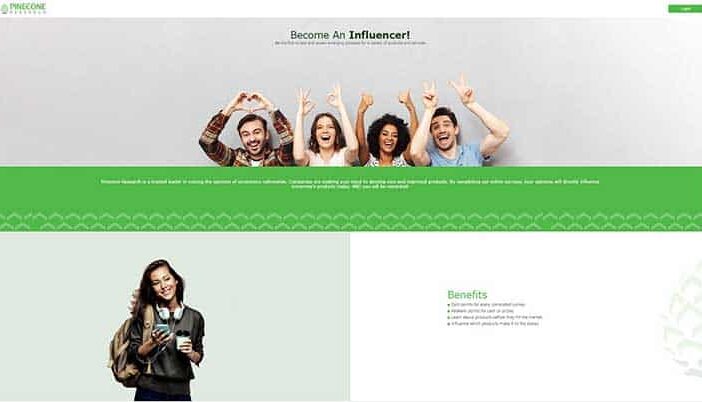 Not easy for a survey site to get on to because it is based on an invite, but not difficult!  Not difficult because they advertise on websites, if you see a banner ad from Pinecone, that may just be an opportunity to get an invite.
How Pinecone Research Works
You start by signing up for surveys. At Pinecone, qualifying for surveys and/ or product testing depends on the demographics stipulated by the Pinecone client.  
You earn $3.00 for surveys and $6.00 for testing new products to be released into the market.
With $3.00 which is the equivalent of 300 points on Pinecone, you can ask for payment to be redeemed.
As you get rewarded for surveys, points from surveys can stay up to 1 year before they expire.
Pinecone Research Pros
You are allowed to participate in a survey only if you are qualified. You don't need to fill out tons of questions only to learn that you've been disqualified – as with other survey sites.
Product testing affords you the opportunity of testing new products before they are released into the market.
A variety of payment options to redeem your points for.
Pinecone Research Cons
Based only on an invite.
Not all countries can sign up – only US, UK, Canadian, and German residents.
Many users have complained about the scarcity of surveys.
Pinecone may choose to remove you from the panel as demographic needs from their client change from time to time.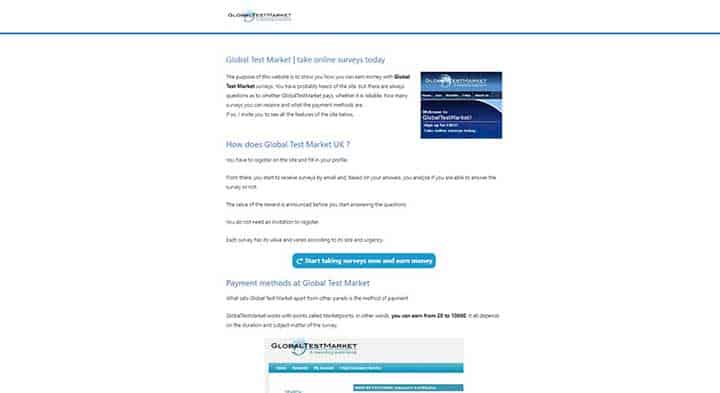 As you log onto the main website of this survey site, the welcoming reassurance you get is a video showing you how the survey site makes works, and how you can earn from it; this is important, especially for people who are new to the 'survey-taking world' and may need some form of assurance for legitimacy.
Outside that, some people who are new to the site also need some form of assurance that they do pay out those who take their surveys.
How Global Test Market Works
Sign up using your Facebook or Twitter account
Check through your email, you'll find a validation link. Click on it. When you're launched, select surveys that fit your profile. Start earning.
Get ready to answer surveys from various fields- automobile, movies, consumer products, and more. These brands contact GMI to hear what consumers say about their products, and GMI asks survey participants to air their opinions.
Global Test Market Pros
Easy to sign up for the registration process
GMI is present in 200 countries; which means international members can sign up.
Multiple payment options are available
Earn points when you refer someone to sign up
Global Test Market Cons
Some users complain of not being able to qualify for surveys
The minimum threshold to cash out is quite high – 1100 points on GMI, which is the equivalent of $50.00.
Payment is to be processed in 4-6 weeks – a tad too much compared to other sites
Account suspension is another downside of GMI that users complain about.
A good survey site to sign up on with a minimal threshold for cashing out at $10.00, and popular Amazon and PayPal to process payments. What more could possibly be in store for being on MySurvey as a survey respondent?
How MySurvey Works
Create a profile, and answer questionnaires to enable MySurvey to determine the kind of surveys to send to you.
Surveys that come from different companies give variety to the survey-taking experience and enable you to make choices on different payment options you may want to use. There are mostly surveys from media, electronics, and even tourism.  
Earn between $0.5 to $1.25 on regular surveys, and earn higher for higher surveys.
Redeem points you got from surveys via Paypal, gifts from various retailers available on the MySurvey platform, or donate to charity.
MySurvey Pros
Easy and user-friendly website.
The minimum withdrawal limit is $3.00.
Accumulated points do not expire.
MySurvey Cons
Screening out and disqualification of survey participants is quite high.
Sometimes, there are no surveys to complete on the platform.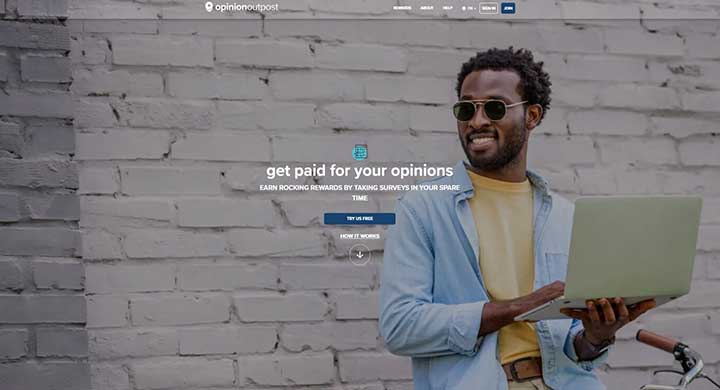 How Does Opinion Outpost Work?
This mainly conducts surveys for corporate businesses, the government, and public bodies.
Sign up and get screened to take surveys through your LinkedIn or Facebook account instead of the traditional email address.
A survey may take about 15 minutes to complete, or as much as 30 minutes.  
Earn in points, but redeem by cash, or e-gift cards or enter into sweepstake entries to win as much as $10,000!
Opinion Outpost Pros
Sign up through your social media account is legit on Opinion Outpost.
The minimum threshold for withdrawal is $10.00 (100 points), if you do want an e-gift card, you can redeem 50 points for $5.00.
Earn through referrals.
Chase away boredom by playing games and still earning on them.
Opinion Outpost Cons
Surveys are sent by email, be prepared to see your junk/spam mail run over with emails from Opinion Outpost.
For a standard survey site like Opinion Outpost, their website is too backdated.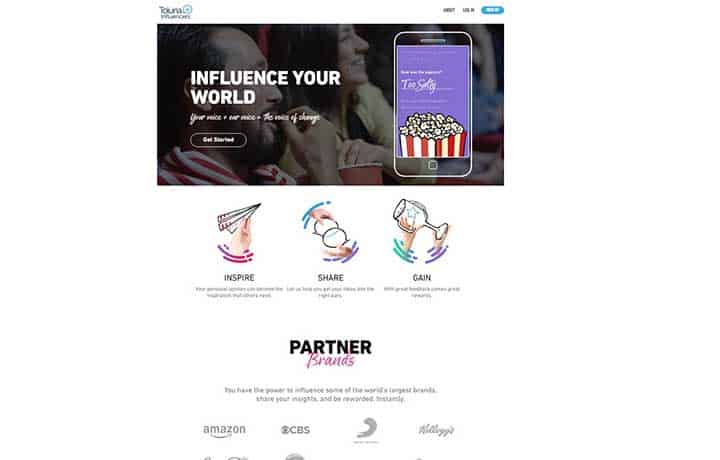 Having been in business since 2000, Toluna has set a good track record by having an online platform of over 9 million users. Toluna boasts of being the world's largest online research platform, bringing brands from 57 countries for the purpose of completing surveys.
How Toluna Works
Sign up via the main website.
Complete your user profile to enable Toluna to send you survey invites that are suitable for you. Questionnaires at the beginning of the survey ensure that you are actually qualified for the survey before you start.
Test products and give your opinion on them before they hit the market – if you're confused about the authenticity of a product, the large online community is available for you to ask, and you can then form your opinion based on what their responses are.  
Use the "Create" button on the menu to create your own polls and involve the online community.
Toluna Pros
Simple to use, and user-friendly interface.
Whatever product you test to see its fitness for the market, you get to keep it.
The "HELP" page is detailed enough; practically get all your questions answered.  
Toluna Cons
It is uncertain when you'd get rewards for your surveys; some users say they had to wait for weeks, others for days.
Points will expire within 16 months of earning them. It's more like you have to make and use 60,000 points or forget it.
How Cashcrate Works
Sign up on the Cashcrate platform to get a chance to complete free and paid offers – obviously the major way you'd earn money on Cashcrate. When you sign up, you receive 25 cents as a welcome bonus.
Two to three surveys wait to be completed by you each day; expect a lot of emails, though I'd suggest you get a separate email for your Cashcrate account.
Make additional cash when you watch video Ads.  Win contests and prizes by playing games on the Cashcrate website.
Earn referrals by taking advantage of their referral program. You refer a friend and get 20% of their earnings. If your friend further refers another person, you still earn but this time, a 10%. That makes it like 30% for referrals.
Cashcrate Pros
Cashcrate is legit.
Some online users say they pay on time.
You decide to earn more by deciding where to spend your time mostly on.
Cashcrate Cons
One can earn as low as 15 cents on some offers.
Success in taking surveys with Cashcrate depends on where you live.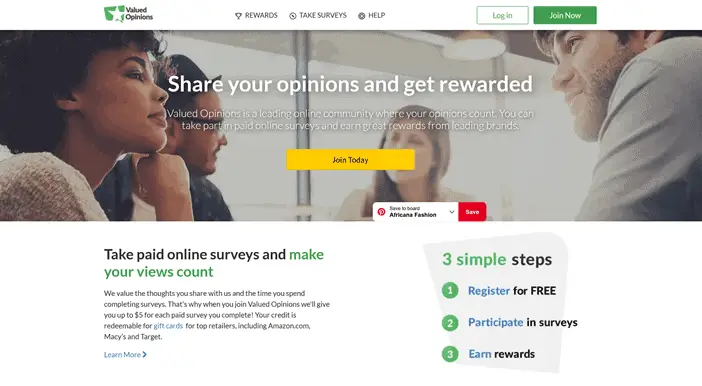 How Valued Opinions Works
Owned by ResearchNow, Valued Opinions is open to people in more than 20 countries of the world.
You sign up to take surveys and give your opinion; the site which is available in different languages.
Surveys come regularly, but you won't qualify for every one of them.
Surveys span from giving your thoughts on brands, and news down to marketing.
Valued Opinions Pros
Surveys come regularly – something between 2-5 times a month.
Variety of gift card options.
Variety of surveys – teens can take surveys, and smartphone users can also use their smartphones for surveys as Valued Opinions recently launched an app for android and IOS device users.
Valued Opinions Cons
The survey site seems to have various issues – one of which is that of disqualification
Customer care reps are sometimes not responsive to survey participants' issues.
You can't pause surveys and continue from where you stopped – especially for long surveys.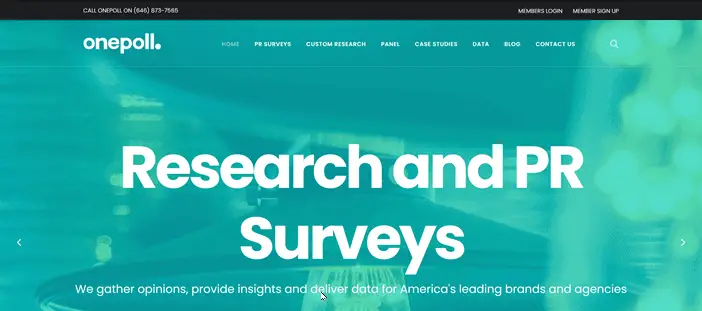 How Onepoll Works
Sign up
Respond to surveys that border on the media and on brands – that means more engaging and fun surveys; you can expect something about celebrity gossip.
Check the survey site regularly for surveys – survey invitations are not sent by email.
Daily surveys make cashing out easy from the site.
Surveys are quite short and quick – keep boredom far away.
Rewards are in cash via PayPal.
Onepoll Pros
Surveys are short and fun to complete.
Surveys are available all through.
Rewards are available in cash via PayPal.
Onepoll Cons
Some users complain of surveys drying up as one gets to the withdrawal threshold.
Rewards are quite small.

How Crowdology Works
Sign up to answer questions/ give your opinions and thoughts on everyday issues, it could be about saving money, doing online shopping, as well as products that companies dole out to their consumers.
Surveys can be sent on a weekly basis.
Surveys are usually quick, taking about 15 minutes.
Prize draws are offered from time-to-time; get cinema tickets and more.
Crowdology Pros
Surveys come on a weekly basis.
The minimum threshold for withdrawal is quite achievable – $8.00.
The payment option includes PayPal and vouchers.
Crowdology Cons
Sometimes to get paid your due is a problem due to system glitches.
Some users complain that they get a lot of spam emails that are advertisements.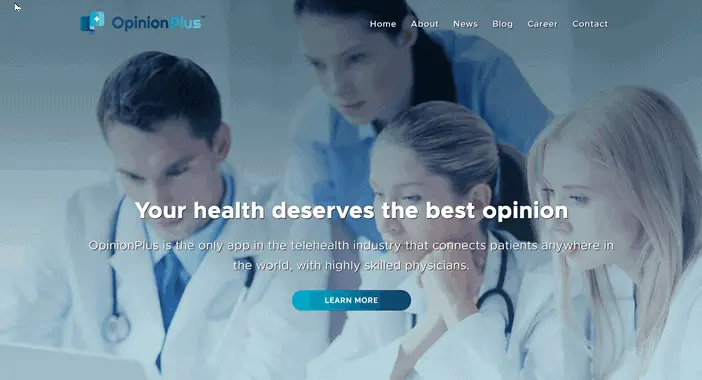 How Opinion Plus Works
Sign up and make your opinion pay you cash.
You get to see available surveys immediately after you sign up.
Rewards for surveys are paid via Paypal.
Opinion Plus Pros
You see available surveys just as you sign up.
Only $10.00 is needed to be able to withdraw payment.
$2.00 awaits you for signing up with Opinion Plus
Opinion Plus Cons
It takes some time to get paid.
Only those in the US or Canada can join Opinion plus.
Users tend to complain about their accounts being suspended often.
How Survey Savvy Works
Just as the name implies, Survey Savvy presents you with different ways to earn on the platform; surveys on politics, and topical issues are part of the game when you sign up on Survey Savvy.
Short surveys give you the opportunity to give your opinion and earn quick cash.
Process payment even with as low as $1.00.
Even if you do not qualify for a survey, you earn an entry for the $5.00 and $10.00 monthly prize draws.
Survey Savvy Pros
Surveys are short and can pay up to $3.00.
You can request payment for as low as $1.00
Survey Savvy Cons
No payment via PayPal.
Payment is made via check that could take up to 3 months to reach your address.
How Zoombucks Works
Sign up and take on simple tasks to earn – it could be watching and giving a review on a video, downloading and testing apps, including taking short surveys.
 Different categories of rewards – for Moms, shoppers, fashionistas, everyday shoppers.
Zoombucks Pros
Surveys are short – you can earn points within minutes.
Redeem payment and get paid within 48 hours.
Various reward options for different people – moms, shoppers, etc.
Zoombucks Cons
Taking surveys are a bit more tedious than watching videos, though you still get to earn.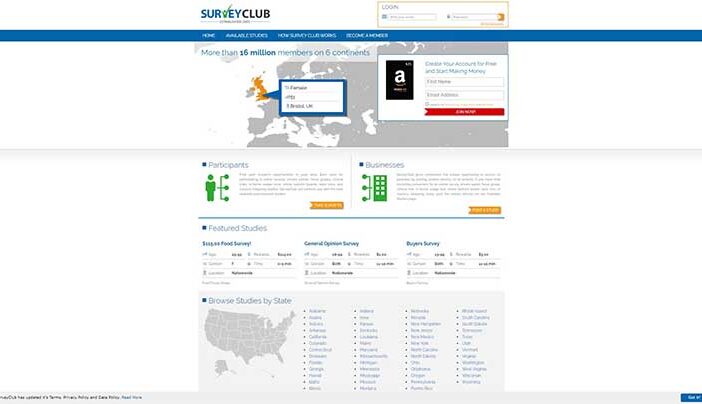 How Survey Club Works
Offering surveys since 2005, surveys from Survey Club are usually long and detailed for high-end clients. This is because they're a middleman, more like directing you to surveys on other survey sites using their platform.
You sign up on Survey Club, also sign up on other survey sites that they will redirect you to when you're ready to start taking surveys.
Survey Club Pros
Survey Club is very much legitimate – this shows in the fact that their contact information is clearly put on their website.
Their reward options have the most attractive offers – cash and Amazon gift cards.
Focus groups on Survey Club pay well.
Survey Club Cons
Survey Club serves as an intermediate between you and other survey sites. They are not responsible for any complaints you may have/ problems you may encounter.
You'll have to register a lot of times as you sign up to take surveys. That's a lot of time spent registering when you do not know if you'd be allowed to partake in the end and get paid for the time you spent.
You're not paid by Survey Club, but by the other survey sites you sign up on.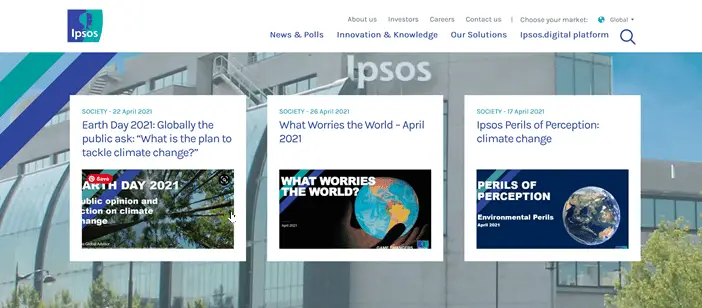 How Ipsos Works
Sign up to respond to surveys that would give clients who use Ipsos business, consumer, or political insight to make better decisions.
Earn 5 points even when you don't qualify for a survey.
Partake in more surveys to benefit from loyalty programs from Ipsos.
 Ipsos Pros
The Ipsos website is easy to use even by a first time user.
Signing up for Ipsos is simple and easy.
Ipsos Cons
The app present by Ipsos is restricted only for invited members to use.
How PanelPlace Works
When you sign up on Panel Place, you get to leave the work of selecting scam survey sites and entrusting it to Panel Place.
As you sign up, there are 8 areas of survey interest you can choose from. Each of these survey categories is hosted from different survey sites.
 PanelPlace Pros
Available in most countries – international members can sign up.
Different offers are available on Panel Place – tools for education, jobs, apps, and many more you can make practical use of.
Cons
PanelPlace is just an intermediary platform that is not responsible for any problems you may encounter while signing up.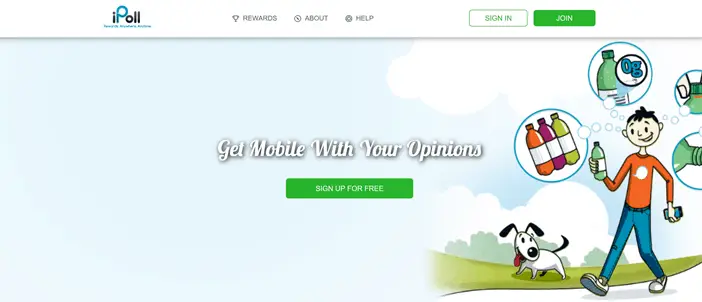 How iPoll Works
Sign up on iPoll and complete surveys anywhere – on the beach, during the break, on the bus… Thanks to the iPoll app available for android and IOS users. Note that the surveys are available only on mobile apps.
Get to earn from completing "shopping missions". Though this is available depending on your location. These shopping missions pay higher… you may get up to $15.00.
iPoll Pros
Choose between payment of cash from PayPal or gift cards from Amazon.
Available in a number of countries.
iPoll Cons
You'll have to get up to $25.00 before you can redeem payment, which is a bit high.
Some users complain of having to wait for months before getting their pay.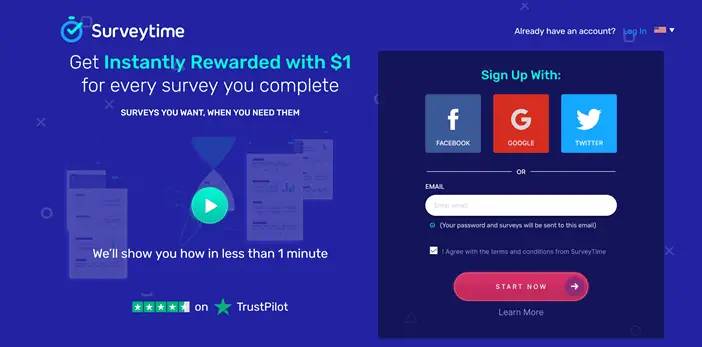 How SurveyTime Works
Sign up to take a regular number of surveys daily.
You get paid for surveys as soon as you complete surveys.
SurveyTime Pros
No threshold for withdrawing payment.
PayPal or gift cards are available payment options.
You won't be disqualified from surveys because Survey Time has a screener survey that does its work to know if you're qualified.
 SurveyTime Cons
That there's no minimum threshold does not mean you can cash out at any time.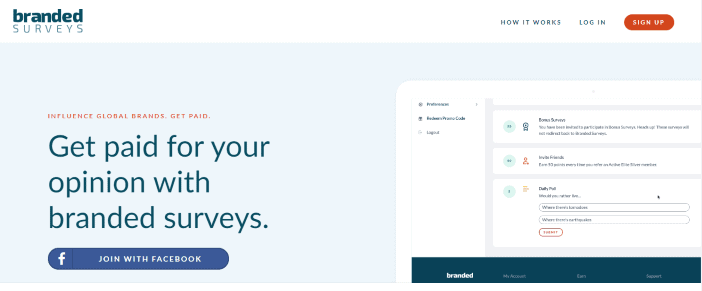 How Branded Survey Works
Their user-friendly website encourages users to complete surveys.
Surveys are not only rewarded in Paypal but in gift cards – Starbucks, Amazon, etc.
 Branded Survey Pros
Customer support on MintVine is very much active.
Sign up through your Facebook account.
User-friendly interface.
 Branded Survey Cons
If you change some personal information, the system might not show you surveys anymore.
Requesting payment takes only 48 hours but obtained points might take up to 3 weeks to land in your account.
Summary
There you go! Top 22 best survey panels you can trust and join this year. I advise you to do your due diligence. Afterward, choose one or more that fits your side income goal to start making some side income.
Most survey panels limit how much you can make within a year. Joining one of the best survey panels in this article can add up to $1500 to your yearly income.
What if you can find a way to join five or even ten? Depending on how you manage your time and the unique offering of the survey panel, there's an opportunity to make significant income by participating in legit survey panels.
If you liked this post, kindly check out our post on the Best Bitcoin Survey Sites.