Ever since someone came up with the idea of paying people to search the web, this has been one of the most popular side hustles for those looking to make a little extra cash. And who wouldn't want to get paid to search?
It's one of those things that sounds too good to be true. Anyone who's ever searched the web knows that it can become quite addictive, but could you really use that time to your advantage and get paid for doing so?
The answer is yes. I have come across new and tested websites that pay you for doing just that. And the best part is, you can still remain anonymous while earning money. 
If you are interested in finding sources that you can use to get paid to search the web, In this article are the legitimate sites that will pay you.
Quick Review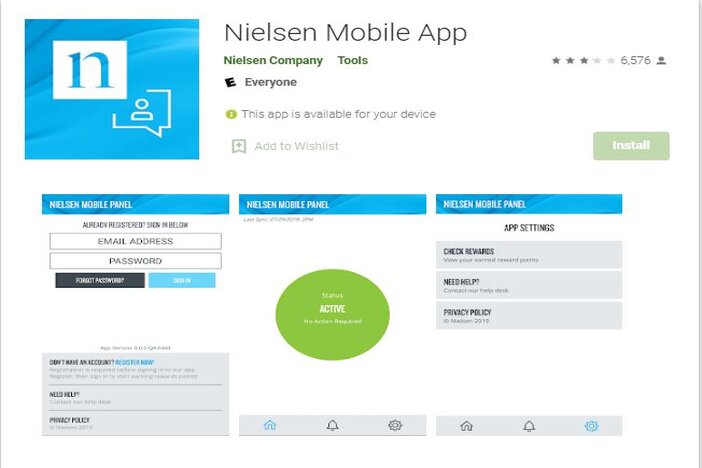 In all likelihood, you're already familiar with Nielsen, which gathers information on your TV viewing habits via surveys. Nielsen Computer and Mobile Panel, on the other hand, focuses on the way you use the internet. Using this app, you can track your internet usage. 
In this case, you get paid to passively search the web. All you need to do is install the app, register, and answer basic questions. 
You'll get a credit every month. You can cash out your balance via Amazon, Starbucks, or Target gift cards when your balance reaches $5.
Pros
Multiple options for gift cards
Low payout threshold 
Multiple earning possibilities
Nielsen mobile app works on multiple devices
Cons
The only way to redeem points is with cash
Eligibility for both sweepstakes and gift card rewards is not always certain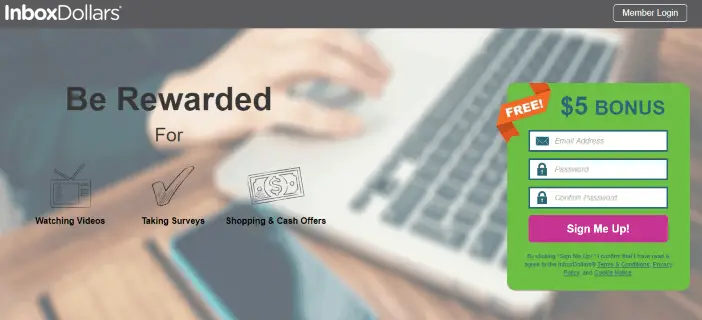 If you use the company's search engine, InboxDollars Search, you can get paid to search the web. This website offers a search engine that allows you to earn scratch cards just for searching. With every four searches, your progress bar gets a little larger, and when it is full, you receive a card. 
The possibilities are endless, although typically you will only receive a few cents or $0.25. To make the most of this platform, set your homepage to the InboxDollars search page. Thus, you can perform a search at any time by opening a new tab and searching. 
To maximize your earning potential, you can also utilize this search page on your mobile device. As well, InboxDollars offers a variety of ways to make money online through the site. 
Take surveys, watch TV, complete paid and free offers, play games, read emails and read emails. Once you register, you'll instantly receive $5. Payment options include a check in the mail, a Visa prepaid card, or a gift card to a retailer of your choice. 
Pros
Mobile and desktop compatible
You could easily see your reward progress
For payouts, there is the option of cash
InboxDollars offers several ways to earn cash
Cons
The minimum amount to cash out is $30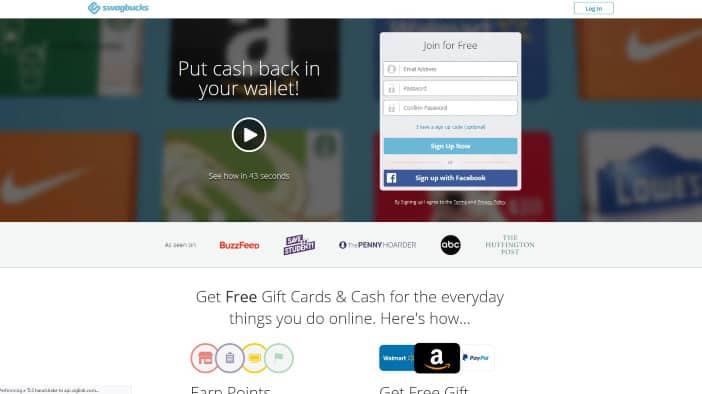 Swagbucks provides you with the opportunity to make money online by searching the web. This is one of the passive options you can use to get paid to search the web.
Swagbucks gives you the ability to run its browser extension in the background whenever you are searching the Internet. Swagbucks' browser extension, though, uses Yahoo rather than Google for search results.
While you use the Swagbucks search engine for your online activities, you can also get paid for watching movies, playing games, and watching ads. You can redeem Swagbucks points for PayPal cash, or a gift card if you have a PayPal account.
Pros
You can earn money by changing your default browser
Multiple earring options
Swagbucks is free to join
Cashback offers are very beneficial
Easy-to-navigate website
Cashback in-store is a great deal
Cons
The service isn't available everywhere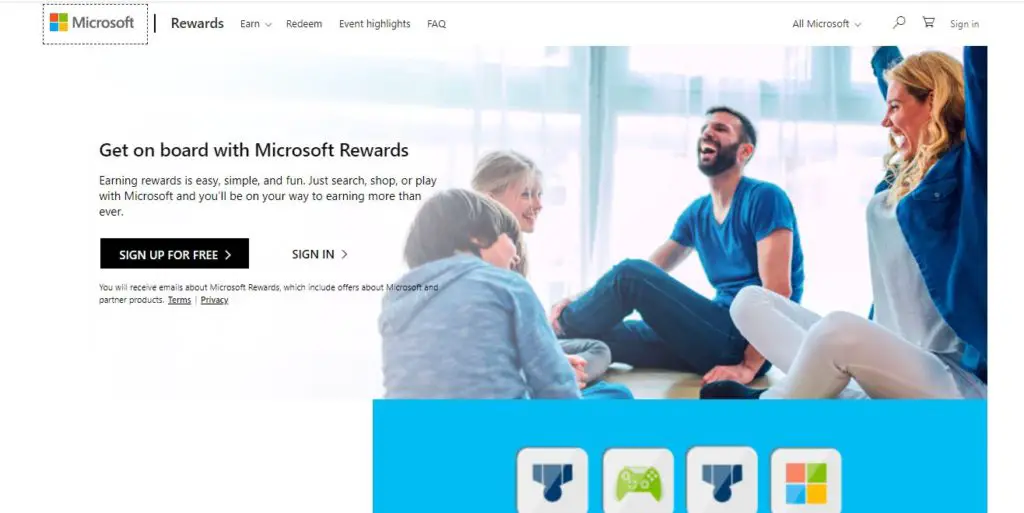 You can get paid to search the web with Bing Rewards, now called Microsoft Rewards. This platform offers many other possibilities for earning money as well. The program enables you to earn rewards points for doing things you would do normally.
Join the Microsoft Rewards program for free and you can start earning today. Every time you search, you earn points that can be redeemed for rewards such as gift cards, sweepstakes entries, or donations to nonprofit organizations.
It takes approximately 5,000 points to get a $5 gift card. Accordingly, one Microsoft point is equivalent to $0.001. There are three options for payment: subscriptions for credits, such as Skype or Hulu, gift cards, and sweepstakes.
Pros
Earn points while signed in
Microsoft is an extremely well-known brand
Availability in 21 countries and 13 languages
Cons
Five points per day are available to Level One members
There is no option for a cash payout
Microsoft offers no affiliate program for referring others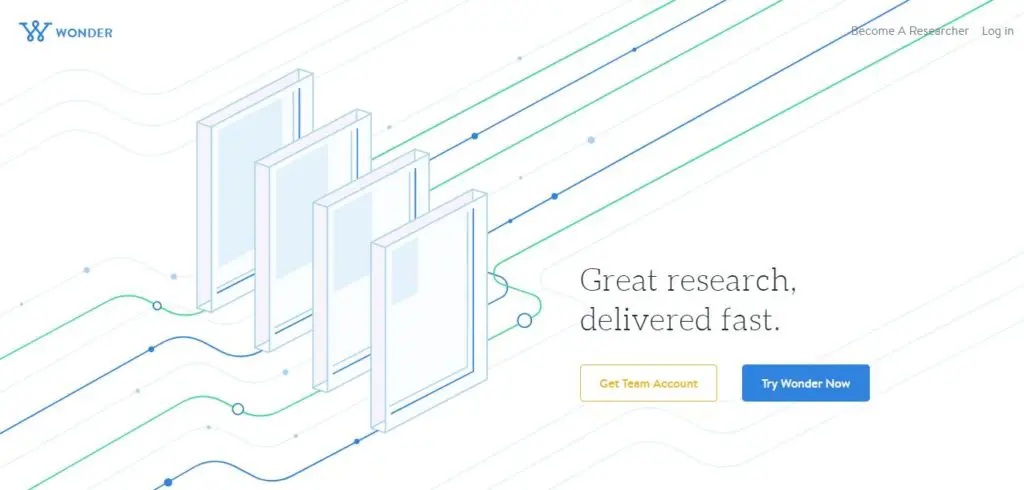 Wonder is the perfect resource for you if you are an excellent researcher who can provide accurate information on a wide variety of topics. It is your responsibility to answer different types of questions as quickly as you can by searching the web. 
It's simple, search the web for answers and get paid for it. Clients ask Wonder questions, and you get paid to research, choose the best answer, and share the information with them.
As soon as you register, you will be asked to perform a trial search. The approval of the program depends on how well you perform on this test. Take the test seriously and don't rush. 
Wonder estimates that research workers can earn between $15 and $25 an hour, depending on how quickly they complete tasks. Payments are made every two weeks to Wonder members via PayPal.
Pros
Work at your own pace
Great pay
Globally accessible, anyone can join.
Minimum threshold not set
A direct payment system
Flexible payment options
Cons
Wonder will not accept everyone
Poor earning potential
Registration takes a while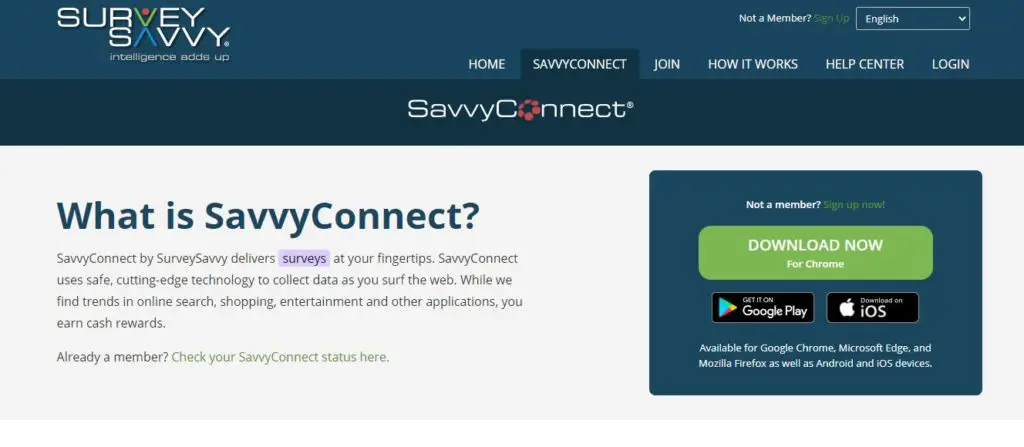 SavvyConnect is a market research app that collects data from your device in the background. It is easy to boost your earnings by completing surveys. Furthermore, completing surveys does not require much effort on your part. 
Up to three devices will be able to use the app ad you can use each to get paid to search the web. Earnings per device can reach $5 per month. It is also possible to earn up to $3 for completing surveys. It's important to remember that certain demographics have a higher value. 
It is unlikely that you will be sent surveys unless you belong to a priority group. You can receive a check for your earnings.
Pros
Get money for three devices at once
Join the program to receive $5 per device each month
Pays $15 per referral
There is only a $1 payout threshold
Worldwide availability
Cons
The company monitors your online activity
Risk-reward is relatively low for the payout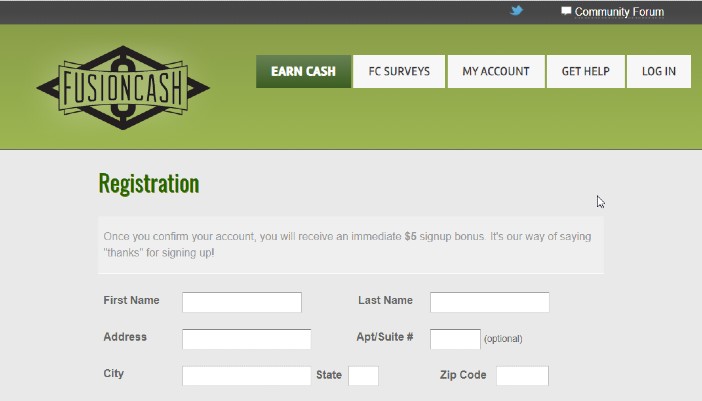 As a member of FusionCash, you can complete surveys, watch videos, and search the web to get paid.
Since the company has been around for a while, it has legitimacy. In your payout, you don't collect points, which are then converted to cash. They show you the dollar amount of each task before you agree to complete it. You get a $5 bonus just for signing up at FusionCash.
Direct deposits and PayPal are methods of payment. There is, however, a $25 payment threshold.
Pros
A simple, user-friendly interface
Join for free
Has good payout options
A bonus of $5 when you join
Sends multiple surveys each day
A legit, paying company
Money-making options of all kinds
Cons
Payouts start at $25
Dormant accounts expire after 90 days
Not compatible with mobile devices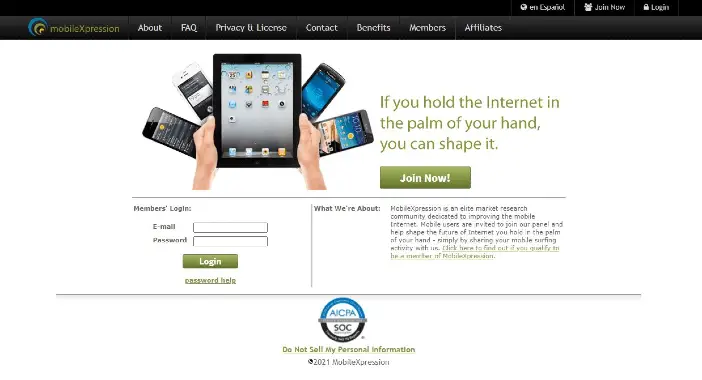 Another app that collects data is MobileXpression. The registration process is quick and easy, and you can download the app onto your device. You won't have to worry about the performance of the app as it runs in the background. 
It does not require you to modify your internet habits or perform any additional tasks. 
A completely passive way to get paid to search the web. 
As a bonus, you can also participate in surveys to earn more rewards. The Amazon gift card is the best way to claim your rewards. In addition, you can participate in sweepstakes by using your rewards.
Pros
It is free to register
User-friendly
Gift cards as payment
Available for mobile surveys
Low threshold for payments
Cons
The company monitors your online activity
Cash payouts are not possible
Infrequent survey invitations
Available only for mobile devices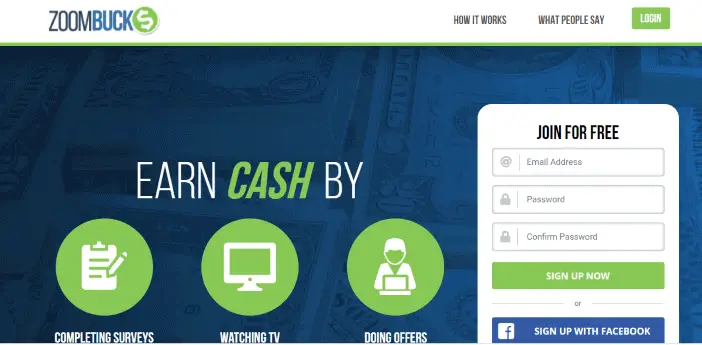 Search the web and get paid with ZoomBucks. The site is similar to other GPT websites, in that you can earn points through various actions such as surfing the web. I highly recommend it as a means of earning extra income.
The process of getting started with ZoomBucks is really simple. Upon clicking their website, the first thing you notice is their "register for free" message. 
One interesting thing about ZoomBucks is that you can complete the survey even if you are not eligible for it, and you will still receive a portion of the payment.
You never have to worry about your points expiring on ZoomBucks. The minimum withdrawal threshold is $3, but it's not excessive. Users can redeem points through PayPal after accumulating enough points.
Pros
Per survey, expect to receive $0.40 – $4
Reaching $5 requires a few hours
Minimum payout of $3
Take part in "offer walls" or watch videos to earn extra income
Cons
Members from abroad have fewer tasks
Term & conditions are stringent
Qmee partners with advertisers to reward members for completing surveys, searching the web, and shopping online. While you search on Google, Yahoo, and Amazon, you can earn money using the Qmee browser app.
You can get free rewards when you click on a search result that catches your attention. Qmee's search results are similar to what you'd see if you didn't use it, but you'll also see a few extras that pay to appear in Qmee's search listings. Most often, you will get a few cents each for your efforts.
Reward amounts are shown in dollars. An example might be that you get a $0.05 reward for clicking on a search result. There is no minimum cashout requirement. As a result, you can redeem your earnings whenever you like.
When you earn rewards, you have the option of donating them to charity or using them to redeem gift cards.
Pros
Search using your normal search engine
Cashouts have no minimums
Apps for both Android and iOS
Few disqualifications
Cons
Not all searches result in income
Bugs in mobile notifications
Bonus Point – Become a Search Engine Evaluator
A search engine evaluator is usually a job that anyone with an internet connection can do. You can also work from home and can choose your hours and work as much or as little as you want and get paid to search the web.
Evaluation involves rating results from search engines like Google and Bing as well as other sites. It is also necessary to ensure that the articles are relevant and helpful and that they fall within the site's guidelines.
In this way, you'll offer the detail that search engines need to spot flaws their algorithms haven't yet been able to detect. If you want a job with a search engine company, you'll most likely have to pass a test or interview that shows you know how they work.
The reason why search engine evaluators are hired is that search engines are always trying to improve. It's possible to earn as much as $12 an hour by checking the quality and relevance of search engine results. 
FAQs
Is it legal to get paid to search the web?
Yes, it is perfectly legal to get paid to search the web. You do not have to pay a fee or take a test to receive a certification to get paid for searching the web. There are specific conditions that need to be met, but many companies offer you money just by searching the web. 
Some companies sign you up for offers and pay you when you complete them. It may not be much but there is no harm in signing up and trying it out. Many businesses depend on consumer market research so they would be glad to pay you for your opinion.
Do I need to understand SEO to become a search engine evaluator?
Yes. It is always preferred to hire someone with a background in search engine technologies and trends. They will all have proven knowledge they can bring to the table if hired as an evaluator of search engines. 
However, anyone with no experience in the industry may still participate as a search engine evaluator. Basically, if you can use a computer and read/write English fluently, you're eligible to become a search engine evaluator.
SEE: SEO tactics – things you can do right now to boost your rankings
Who is Google's biggest competitor?
Google's biggest competitor is Microsoft, the maker of the popular Windows operating system. They are the biggest competitors in the online search engine business which now generates most of their revenue.
Final Thoughts 
Have you ever thought about getting paid to search the internet? I'll bet you haven't, but it is possible. You can get paid to search the web. 
This article has highlighted some websites to use to make some extra cash by searching the web at your favorite search engines like Google, Yahoo, Bing, and others.
The overall best way to get paid to search the web is to use Nielsen Computer and Mobile Panel. You can use the app on more than one device and you have multiple options to make money. If you want to get paid for doing stuff you love like searching the web in a fun way, Swagbucks is a good option for you.
There are several ways to get paid to do several things online aside from searching the web. You can also get paid to review products. What if I told you there are ways to make money doing nothing? 
It seems quite bizarre, to be honest. But, it's true. See the article on how to get paid to do nothing for more information. Surveystor is a blog that offers several guides to make money online. You are sure to find something that will pique your interest when you explore the blog.
Spread the word about the blog with your friends. Thanks for reading. 
Ready to try Swagbucks?
Get started by clicking the button below.