Writing articles can be a rewarding, challenging, and enjoyable experience. Furthermore, if you want to get paid for writing articles you're not alone. Many people are struggling with the same question. 
Perhaps the best way to make money writing is to contribute guest posts to other blogs which can help you build authority and recognition for your area of expertise. 
Are you ready to learn how to get paid for writing articles?
This article will show you several different websites that will offer to pay you for writing articles related to your business or niche topic. To further help you, I also include some other proven ways to make money writing articles.
Let's get started.
Quick Review
Best Websites That Will Pay You for Writing Articles
Below is a brief review of each website so you can know how they work and what they offer.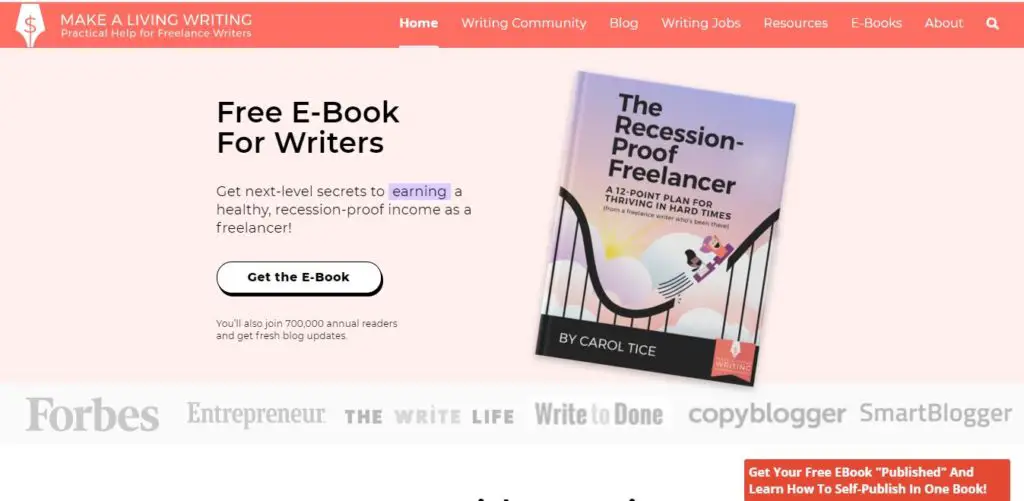 Writers and people of all kinds who are looking for ways to get paid for writing articles should check out Make a Living Writing. In addition, there are hundreds of freelance writers on the site who have been paid by it for over 10 years. 
Having worked with hundreds of writers around the world, this website is currently one of the best around. Its goal is to encourage writers to find higher-paying writing gigs and to learn how to boost their earnings.
Your topics might include copywriting, blogging, productivity, ghostwriting, marketing resources, tools, and top writing sites, as well as a variety of other subjects.
Your payment will range from $75 to $150. You will receive payment at the end of the month in which your article was published.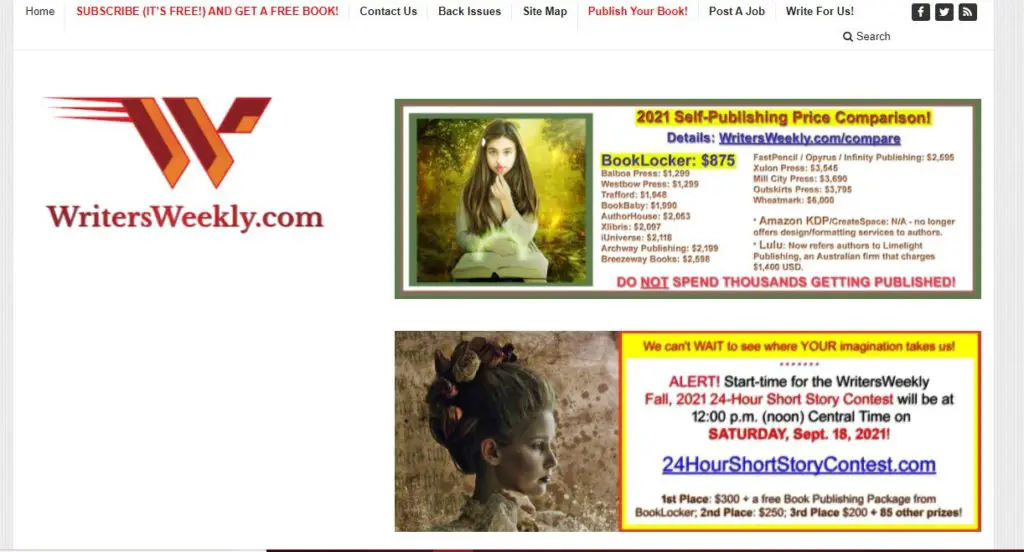 If you want to get paid for writing articles about writing, check out Writers Weekly. This isn't a blog. Rather, it is an online magazine that is subscriber-based.
Essentially, they are looking for articles that show others how to "sell" the written word. If you are a writer who can write about writing in any way, or how to earn money from writing, then this publication could be for you. 
The publication also accepts lists of markets with a great pay structure, unique ideas for book marketing, or anything else unique to the industry that hasn't been done.
Each article is worth $60 at Writers Weekly. Authors from around the world can submit and they pay upon acceptance. Additionally, PayPal is the only payment method available.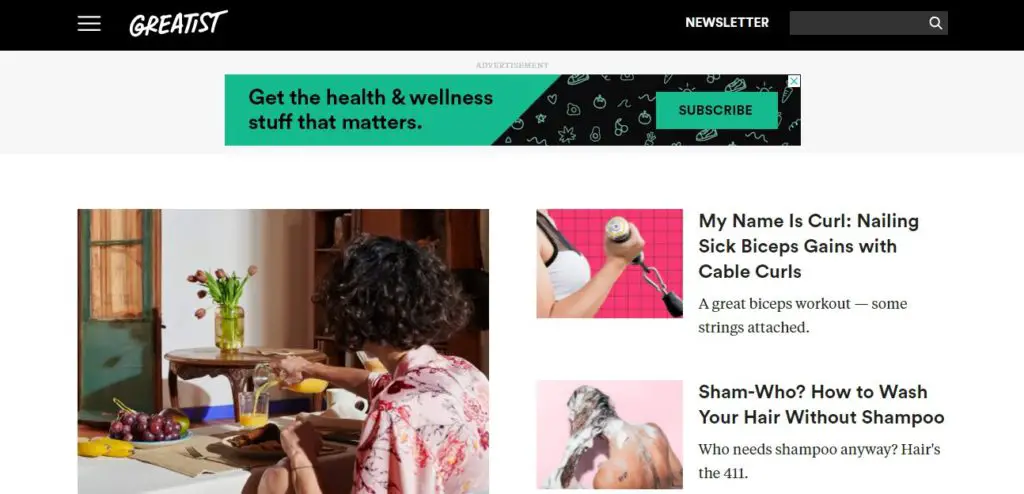 A blog focusing on relationships, mental health, and life for people in their 20s and 30s.
Mental health, relationships, and staying healthy are on their list of topics to research. Additionally, they feature professional articles on career balance, overcoming substance abuse, and the integration of social media and technology.
It pays at least $125 for each article accepted and expects articles to range from 1,000 to 1,500 words.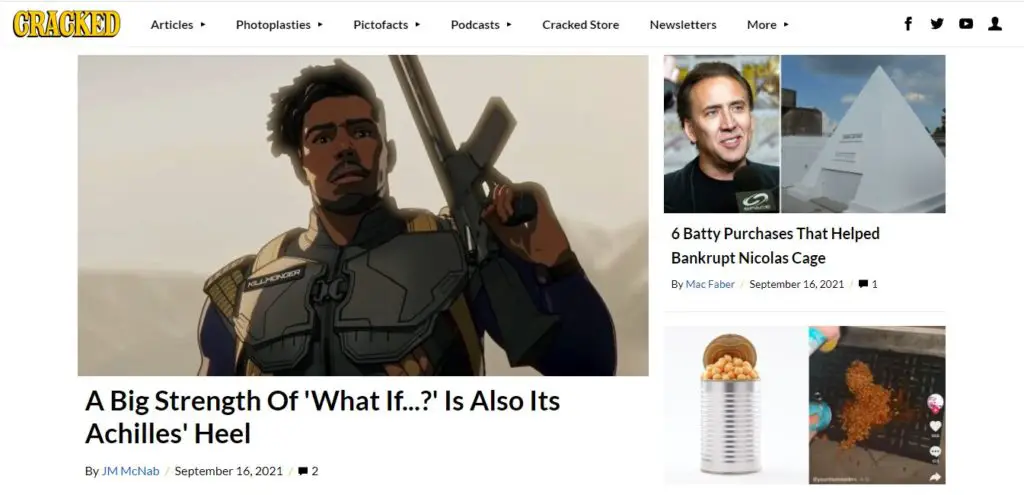 Cracked is a highly viewed comedy site with a lot of content. Despite picking and choosing what to publish, the site does not require any writing qualifications. Therefore, if you come up with an excellent idea, you can get paid for writing compelling articles. 
There is a lot of content on Cracked in the form of lists, so if you have many ideas, sign up. It is not necessary to have any experience. Furthermore, your ideas will be heard directly by the editors. Articles, photographs, infographics, and videos are some of their featured content. Pick whichever one you like.
You can start by visiting the website and clicking on the writers' workshop, which leads to the article submission forum, where you can pitch your article. A pitch for a story idea includes the story idea, five subtopics under that idea, a full column, and the details.
Each article is worth $100. There is also a bonus that runs occasionally in the design section if you have up to five published articles. Also, you can win $500 by creating a winning T-shirt, and get $100 in thread cash if your infographic is posted on the site.

The Listverse website specializes in listicles, meaning posts made up of a list of items. You're currently reading one of these types of articles, which have straightforward lists for each main point.
Contributions can be about "any topic" the writer chooses, as long as it's well-researched, interesting, and at least 10 items long.
It is divided into various sections including bizarre, entertainment, general knowledge, lifestyle, science, society, and more. There should also be a general connection between your articles and these areas.
Writers will only receive payment from Listverse via PayPal. A payment of $100 per list post.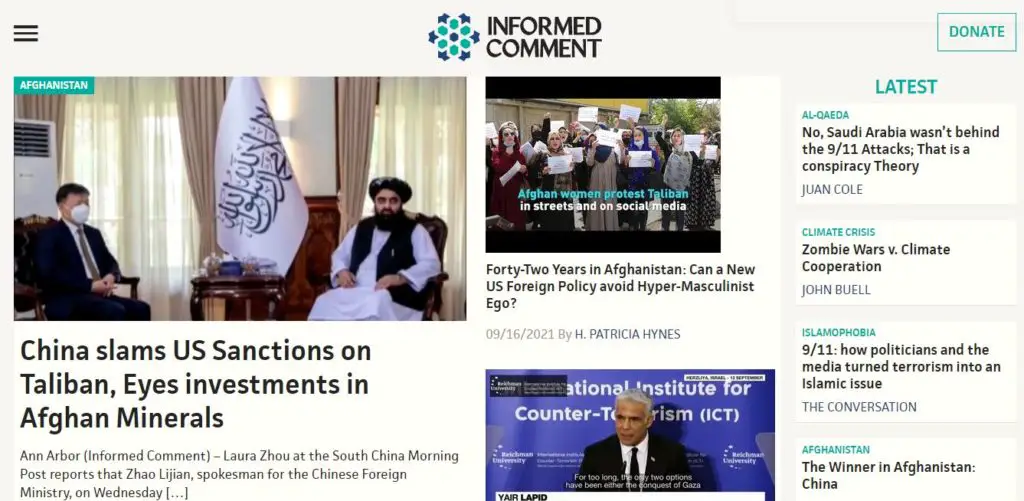 The Published Informed Comment is one of the leading publications about national and international policy. Informed Comment is the place to come if you want to get paid for writing foreign policy or politics-related articles.
Content about US foreign policy, Middle East politics and South Asian politics fits in particularly well with this audience. Furthermore, they are looking for content that addresses religion, women's rights, human rights, workers' rights, religious discrimination, and energy.
They pay $100 per accepted piece and expect submissions to be between 800 and 1,000 words. Furthermore, paying with PayPal is the only option.
Blog MoneyPantry reveals practical tips for spending and saving money to help you become a better investor. There is always something you can learn here, whether you're looking to save money, pay off debt, plan for retirement or just get free stuff.
MoneyPantry strives to give users novel and appealing ways to acquire and safeguard their financial resources. Comprehensive stories with numbers, strategies, and tips are particularly appealing to them.
They require articles to be at least 700 words, and they usually prefer articles that are between 1,000 and 2,000 words in length. There is also a preference for articles to contain a firsthand experience.
According to various factors, they pay between $30 and $150 per article. The payment is processed through PayPal.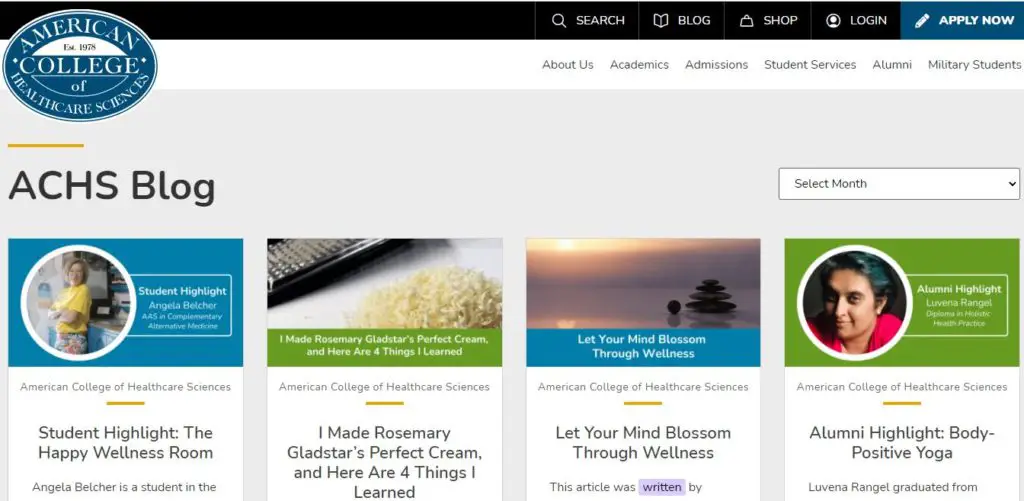 You have likely come across an article posted on the American College of Healthcare Sciences website if you are passionate about health issues and occasionally research health-related topics on the web.
Most of these articles were written by freelance writers, like you. Hence, if you are skilled at writing health-related posts, you should apply to work for this site.
Their requirement is 600 – 1000 words long articles that are original and informative. Also, the authors will receive $50 for their work. Also, their pay is instant, which is a good thing.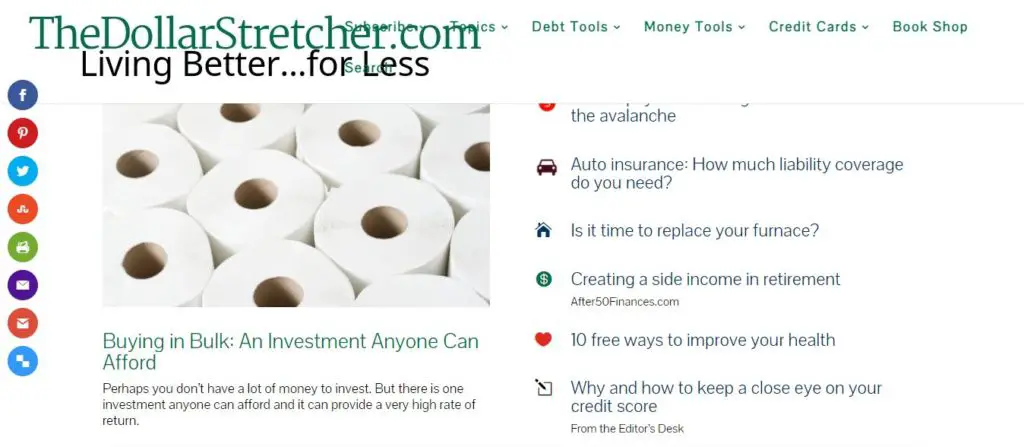 With the help of Dollar Stretcher, readers can discover how to live a richer life on a tighter budget. Therefore, they want you to write something along those lines.
There are already lots of articles on the blog of the website. Hence, they want you to create a fresh and unique article that stands out from other articles on their blog. Before you start writing your submission post, you need to pitch your idea.
Their pay rate is $0.10 per word. If your article is 1,000 words long, you'll make $100.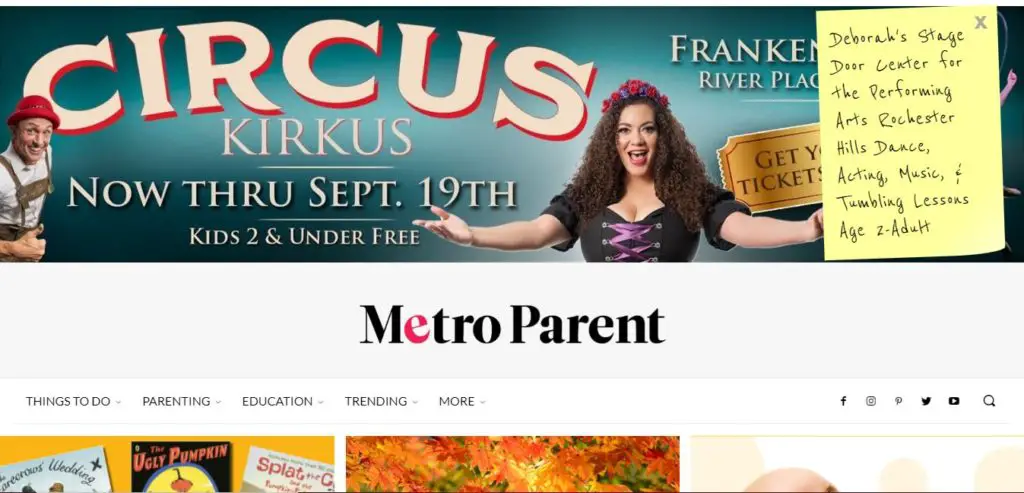 Among the most popular parenting publications is the Metro Parent. 
They are currently looking for experienced freelance writers to contribute to the magazine and website content of Metro Parent Publishing Group. In general, they aim to have a wide range of local stories that are both entertaining and meaningful to local parents.
Send stories as a Microsoft Word attachment to Metro Parent. In the case that you don't have Word, you can send the story in the body of an email. Also, at the end of the story, make sure you include the name and phone number of your sources for follow-up questions.
You should aim to write at least 1,000 words per article, and they will pay $35 – $350. Checks are paid to authors upon publication of their articles, within the first week of the month.
Other Ways to Get Paid for Writing Articles 
11. Become a Copywriter 
Become a copywriter and get paid for writing articles. Copywriters create the Ads and messages that appear in print, on TV, or online. Rewarding, isn't it? You can also do it too. If you have a passion for writing, then copywriting might be for you. It can be a great career to have, especially if you're good at it.
This is an online writing gig where you can earn anywhere from $100-$4,000 per month depending on the article that you write and how well it does. With a growing internet population, you can be sure there will be more people searching for what you have written about.
Besides, the best thing about this job is that you can work from home and make a consistent, steady income from writing.
SEE: Complete copywriting guide – how to craft copy that sells
12. Use Freelancing Sites to Find Article Writing Gigs
Freelancing is a great way to earn a few extra bucks, and with so many companies looking for writers to fill out articles, there are jobs to be found. Check sites like Upwork, Freelancer, and PeoplePerHour. Some writers make good money writing articles for a variety of freelance websites.
The trick to finding these jobs? You have to get creative. One way to do this is to sign up to as many of these freelancing sites as possible and make connections with people there. You might also be surprised to find some writing jobs just waiting for you to do the job that no one else wants to do. 
There is no better way to get started writing than by creating content for other sites. You can get paid in a variety of different ways, including PayPal, gift cards, and more. 
SEE: Best job freelance websites to find your next gig
13. Get Paid to Write Guest Posts
Guest posting on other blogs is another great way to get paid for doing some freelance article writing on the side. Besides, getting published on sites with good name brands and traffic can lead to more permanent writing gigs. This will get you more money or a steady flow of income from your writing.
The way it works is that you get paid to write something and you send the post to another site owner (with permission of course) and they run it on their blog. Most of the time you are required to give credit for the post, and you also have to offer a few backlinks.
It's usually a win-win. The best part is that this can be a steady stream of income as you can do these gigs as and when you have time. Dozens of websites are willing to pay you for writing guest posts. Additionally, the more traffic the website has, the more money you will be paid.
SEE: The nitty-gritty guide on how to vet guest bloggers
14. Enter Article Writing Contests
The easiest way to get paid for writing articles is to enter article writing contests. Many writing contests will gladly accept your article submissions. 
Furthermore, professional writers often enter writing contests to get their names out into the public eye. It will give your article a nice boost in visibility and, if you win, it can give your article a nice boost in credibility.
It is a good way to get involved in article writing is by entering and winning writing contests. Even if you don't win, you will be able to start establishing yourself as a writer – which will help you acquire clients in the future.
15. Get Paid to Write Email Newsletters for Other People
Email marketing is a great way for businesses to reach out to their customers and grow their mailing lists. But many businesses can't seem to find the time to create engaging newsletters. 
It may be possible for you to make money by writing email newsletters for other business owners if you have a knack for words. A company may also hire you to write articles for its newsletter if you have an extensive understanding of the product or service being sold. 
Companies do this more and more since their newsletter subscribers aren't bothered by receiving emails from third parties as long as they get value out of them.
SEE: Best email marketing software and platforms
FAQs
How much can I get paid for writing articles?
Anywhere from $10 to $1,000 or more depending on the length of the article, the site you submit it to, and your experience level. In addition, most freelancers will be able to find work for $10 per 300 – 400 words article.
If you can consistently produce articles that are of such quality and meet the word requirement, you will be able to generate a viable income from writing articles.
What is a good article?
A good article meets a need that a blog or website doesn't already satisfy. A good article has unique, useful content that is delivered well and written in a manner to engage readers. Good articles are written from the perspective of the audience rather than attempting to drive traffic to a website or blog.
Do you have any suggestions on how I can get paid more often for writing articles?
Yes. There are two simple things you can do – focus your writing on the needs and wants of your target audience. Also, do a lot of networking and relationship building with the person who is most likely to pay you. 
Although there are countless ways to be paid for writing articles, many writers struggle to get regular payment. I recommend that you educate yourself on what payment is generally available and what types of work will generally attract these rates.
What kind of clients pay for article writing?
Any websites that need written content for their site, article writing, or book writing. This includes not only established companies that operate online but new businesses that want to advertise on Google pages.
Final thoughts
How to get paid for writing articles is a question that many writers face. There are several ways in which you can earn money as a writer. For most of us, the dream is to write for a living. This can happen when you're an established writer, but there's a long road ahead.
You need to prove your expertise first and hone your skills before you get paid for writing articles. Also, you must understand and know what type of writing is most lucrative for you. This article has highlighted several ways to get paid for writing articles. 
The best overall website to use is Make a Living Writing because it has a long track record of payment and it offers several opportunities to get paid for writing articles. If making people laugh is your forte, use Cracked. In general, all websites listed here have something good to offer.
I hope you find one that works for you. On Surveystor, you'll find different resources to get paid to do something. In addition, if you would love to get paid to review products, see the article that contains useful information on how to do so.
Furthermore, it makes sense to get paid to work on your health if you want to. See the article on how to get paid to walk and how to get paid to lose weight. You need some motivation to achieve your desired health goals.
Feel free to explore the blog for more tips and guides on how to make money. Thanks for reading.