Do you like getting free stuff? It's not always easy to get, but paid product testing sites can make it easier. There are several sites that you can join to get paid for reviewing products. These websites will send you rewards like cash or free products in exchange for your honest reviews. 
This guide will show you the best free and safe methods to start getting paid reviewing products.
Are you ready to get paid for reviewing products?
Let's get started.
Quick review
SEE: The easiest ways to get paid online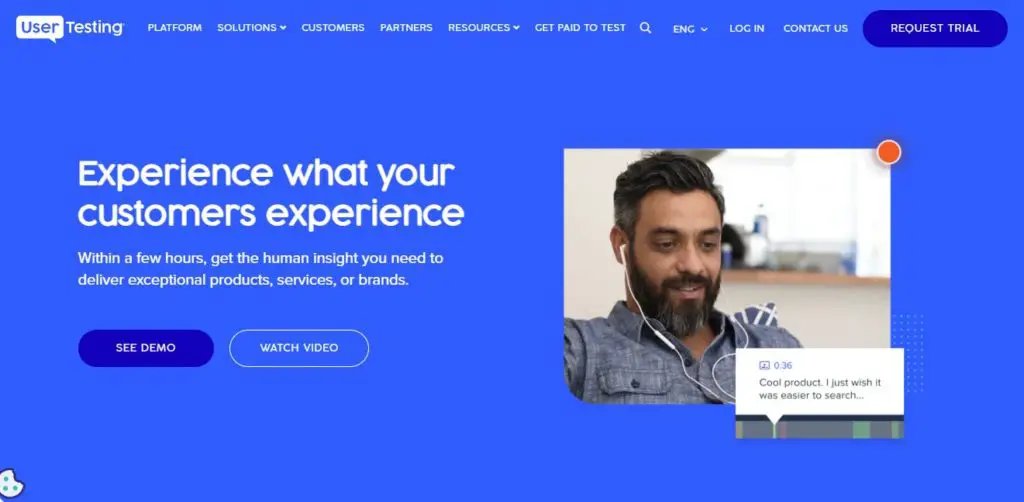 UserTesting is a global user experience research firm. Furthermore, the company design and conducts unbiased, in-depth product evaluations on your website, mobile apps, software, wearables, and more. 
As a UserTesting user, you help brands and small companies get feedback on their products, websites, apps, and services. The first step toward completing an assignment is to get a microphone. 
UserTesting records your screen and your voice while you go through your tasks. The people reviewing your recording should be able to understand your thought process, so they can update the website accordingly. Therefore, speak clearly and out loud while recording.
What is the process?
Fill out an email form and take a sample test to sign up. A product testing opportunity email will be sent to you if you are found eligible. Give product feedback. Afterward, you will get paid for reviewing products about a week later by the company.
Reward
To get paid for reviewing products, you need a Paypal account. In addition, UserTesting tasks vary in payment depending on their complexity. Depending on the video length and the length of the interview, you may earn $10 or $120. After completing the test, you'll receive payment after a week.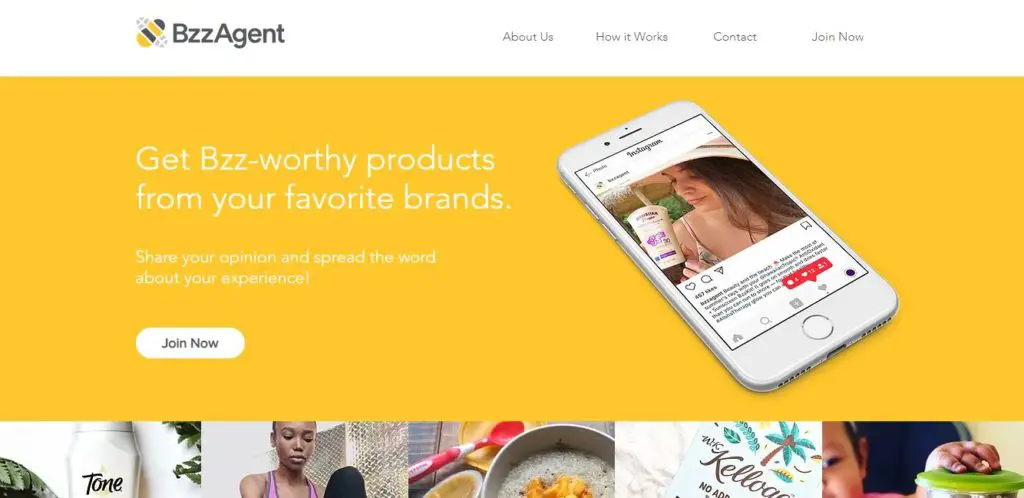 BzzAgent allows you to join campaigns for free, sharing your opinions about products and services. The BzzAgent program focuses on helping make people feel more confident in their decisions when buying products. These products are mainly food products and household cleaning supplies.
They make their product reviews from the real content of consumers, not from paid shills. What makes this company unique is its focus on the word-of-mouth aspect of marketing rather than simply conducting polls or focus groups.
What is the process?
You sign up for them and then you begin taking surveys to let them know what "BzzCampaigns" to sign up for once you're a member.
You will receive campaign invitations after filling out surveys. The more you do, the more likely you are to be eligible for a campaign. The spots in each campaign are few, so you must sign up fast if you want to participate.
Upon acceptance, you will receive a mailing with the product and offers that can you can share with friends. Following that, you will review and share with friends and/or on social media what you think of the product. Your efforts will reap more rewards as well as more promotions.
Reward
The survey takes about 20 minutes to complete and is easy to fill out. There is a minimum payout of $50 and tasks pay between $1 and $10.
Influenster is an online community that gives members the chance to review products in exchange for free samples. They do this because brands want to know what will be most appealing to customers. 
Get social and get paid for reviewing products. That's the idea behind Influenster, a social network that rewards active members for participating in studies and reviewing products.
Influenster is a good way to start conducting remote product tests if you have a large following on social media, and you are enthusiastic about self-care. Influenster has a strong beauty focus. This is not the site you want if you do not care about beauty products.
SEE: How to sell makeup online
What is the process?
Start by downloading the Influenster app. Create your profile after signing up and filling out your demographic information. Afterward, you will have to fill out your snaps. ( Influenster collects information about you through Snaps, which are short questionnaires). 
Once you've done that, link Influenster to all your social media accounts. You have a better chance of receiving free, high-quality items if you are social media savvy (have a lot of followers or use a variety of platforms).
Reward
You will receive a VoxBox and, subsequently, you will need to review it on Facebook if your profile matches that of a product. The Influenster Voxbox is a gift box for Influenster members that contains products for review.
You can find a variety of products in the VoxBox – something as small as a $25 facial cream to a perfume bottle worth more than $100.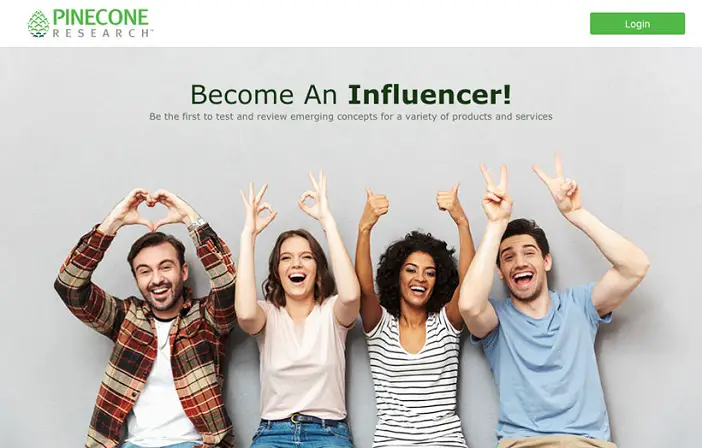 PineCone Research connects consumers to the latest in-home product innovations, providing an opportunity to share your opinions in exchange for valuable rewards.
Become a Pinecone Research panel member and you can earn rewards in gift cards or cash rewards for completing surveys. In addition to trying new products, you can also help identify trends in the marketplace to give companies critical insights on what customers want.
What is the process?
While there are occasionally product testing opportunities on this website, it is mostly a survey website. The most common thing that you'll be able to test is food, drinks, and beauty products.
This is one of the most exclusive membership sites, but the product testing process is efficient. There will be a waitlist before you're eligible to test products with this company, but, once given approval, you are far more likely to be chosen for a test.
Reward
In exchange for testing upcoming products, they pay $3 per survey. Providing feedback after reviewing products earns you money. It is also possible to redeem payment by transferring money directly to your bank account, or by gift cards.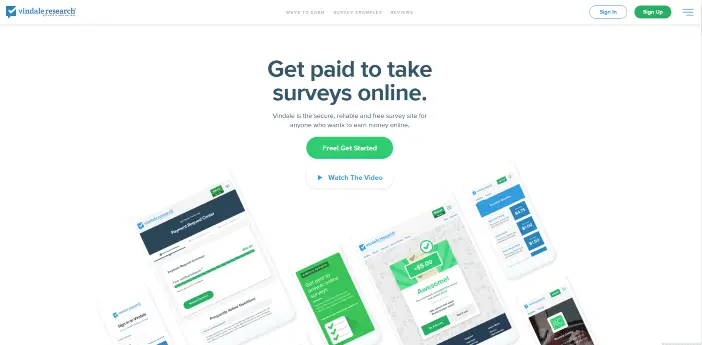 Many people are looking for ways to help them find out about the best products that are available by researching online. If you are one of those people then Vindale Research can provide you with a simple way to get paid for reviewing top products that are on the market.
Vindale Research is a legitimate survey and product testing site and one of the few sites that pay you in cash. Furthermore, the reviews are short and easy to complete.
What is the process?
With Vindale Research, best known for rewarding users for taking surveys, users can also get paid for testing or reviewing products. Start by applying and choosing "product tester" on the application and follow the prompts.
Reward
One of the highest-paying methods to make money online from home is Vindale research, which pays up to $50 per product you review. Additionally, there's a $1 signup bonus, and once you earn $50, you can cash out via PayPal.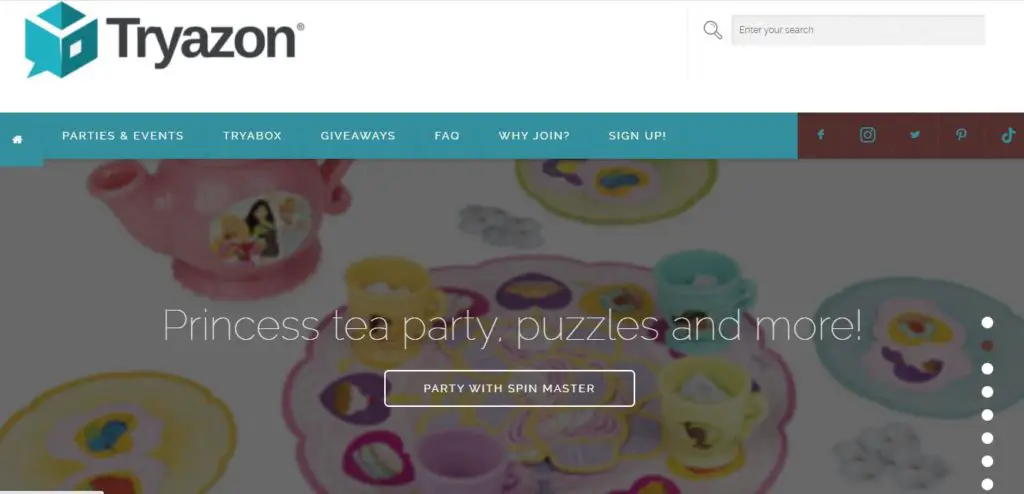 Tryazon is a free-to-join and use website that you can use to test out samples of new products and then write a review. Companies need unbiased opinions about their products so they reach out to review sites like Tryazon for this purpose.
There is no better opportunity to test products than this. Various party packs are available for them that include coupons and freebies.
What is the process?
Sign up for a Tryazon account first. You can sign up for all of their opportunities by simply clicking over to their website and filling out the simple form.  You'll also gain access to a list of TryaBox opportunities and Party opportunities after you sign up. 
Then, pick those you will like to do. Getting in will be a competitive process. Don't forget to follow and share the sponsor brands. 
Reward 
Get your hands on great products. You will receive a pack or a TryaBox, along with guides, to share with others.
The Brooks website offers fitness enthusiasts a chance to test a wide assortment of the newest and most modern running shoes and apparel. You can earn money testing running shoes. Brooks is looking for runners like you to help try their new products, and if you qualify, you will receive compensation.
The process is straightforward: they send you gear, and you use it and give your review.
What is the process?
To participate, you must complete the Brooks Product Testing application. When they find out that you are eligible to participate in product testing, they will contact you. They will expect you to test sports shoes and apparel objectively as a tester. Brooks Sports will use the information to improve its products. 
Reward
The Brooks brand offers the latest footwear and apparel.
This environmental, and wellness product testing company offers free sample programs to people who subscribe to this lifestyle. All-natural, vegan or gluten-free products are also available. Also, when a product is available in a store near you, you can vote for it so that you will receive an alert and a discount when it is in stock.
What is the process?
In order to join, you must register an account by providing your email address. If you are curious about exploring the options, you can visit their website and browse through their samples.
To join an offer you find interesting, click "I Want In". To determine your compatibility with the product, you'll answer several questions. Consequently, they will send the sample and ask you to review and share the product on social media if you are eligible.
Reward
Although this program does not payout, you will be able to keep the free products you review.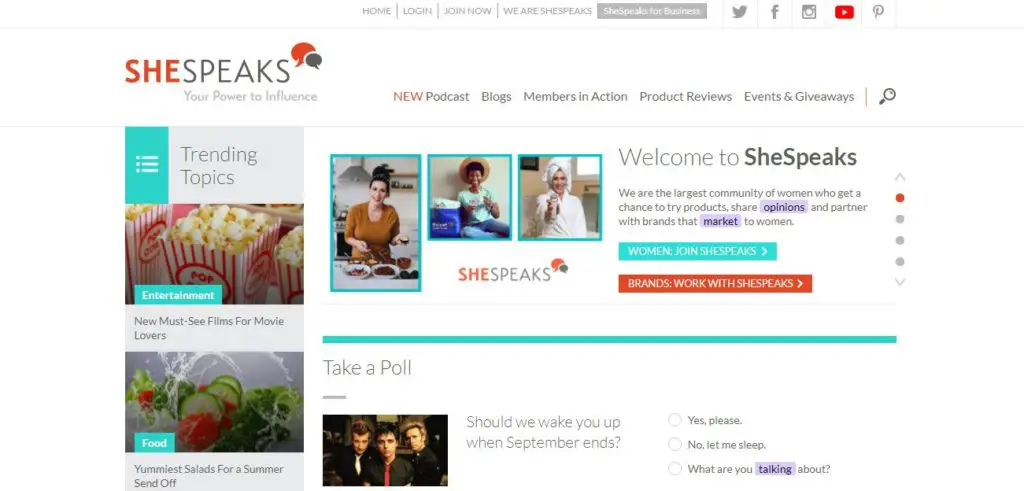 Social media is a major focus for this organization. Additionally, the SheSpeaks TV channel, on YouTube, offers its viewers a chance to be featured. The goal of SheSpeaks is to help girls and women share their stories.
SheSpeaks allows you to share your ideas and opinions about products and services designed for women by becoming a product tester.
What is the process?
The first step is to register and complete the necessary registration form. With this, you will gain access to online surveys and product testing duties. Each of these events will be notified via email and you will have the opportunity to view the available rewards before agreeing to attend or declining.
As a reward, you get to keep the product after reviewing it.
Reward 
Share your reviews on social media platforms for the chance to win rewards, like free merchandise and products. The company does not offer points or cash like other testing companies do. You'll also have a chance to win giveaways, and you'll be able to win free gifts.
If you enjoy the idea of influencing products designed specifically for women, this might be a good site for you to join.
Create a profile with Clicks Research and get paid for reviewing products. As a product tester, you will be compensated simply for sharing your opinions about products and services with companies. Besides, hundreds of reputable companies come to Clicks Research to hear what you think about their products and services. 
If you choose to participate in a research project with a company, you will be asked to share your opinions on various topics related to the objectives of that study. You then earn points that can be redeemed for gift cards.
What is the process?
Before you start product testing for Clicks Research, you need to register and fill in all the information. Clicks Research has various products ranging from cosmetics, weight loss products to daily food and beverages. 
Though you don't get paid for such testings, the best part is you keep the product. Clicks Research claims that all the products are safe to try.
Reward
For each survey or test you complete, you get points ranging from 10 to 200.  Since there is no limit on the number of surveys and trials you can take, it won't take you long to reach the minimum threshold of 2,500 points ($25).
All of the samples and products you try and review will be yours to keep, and you'll get to test products for free.
How Much Can I Get Paid for Reviewing Products?
Depending on the user, some earn $50 per week and others make $500 per week. Generally, how much you make depends on how good of a reviewer you are. You can make more money if you do a good job of reviewing the products and if your product review is high quality. 
FAQs
What does it mean to review products?
When you review products, you'll be testing real-world applicability by trying out the product yourself. Your feedback will actively shape the product.
If you are chosen to review a product, this simply means that your opinion of that product will be shared on the internet through your website. You would also give your opinion of the pros, cons, or whether or not you would recommend the product.
What kind of products will I get paid to review?
The variety of products available for review is vast, everything from very common items to the newest, most advanced technology. You name it, you can review it.
How can I increase my chances of being selected as a product tester?
You can increase your chances of being selected to be a product tester simply by following the application and approval process and taking an active role in the programs you register for. 
You may also increase opportunities by reviewing your applications and updating your profile if you meet additional requirements that you weren't aware of when filling out the form.
One important thing to remember is that it is ultimately up to the company (and sometimes even the individual brands within the company) to decide which applicants will get selected.
SEE: How to get more money for your opinion
Final Thoughts
If you love trying out new products and especially if you enjoy sharing your opinion of them then this post is for you. These are the top websites that you can join and get paid for reviewing products.
If you want to get paid for reviewing products for an established company, go for UserTesting. If you are involved in women's activities, consider SheSpeaks. Sharing your thoughts here is sure to be worthwhile. Lastly, if you are interested in fashion and beauty, try Influenster.
Online paid surveys are an easy way to earn extra money. In fact, there are many sites out there now where you can get paid to perform various tasks online, so it doesn't come as a surprise at all. 
Nonetheless, because these websites are common these days, you need to be careful about how to go about it to avoid scams. For this reason, I wrote an article that will be helpful on how to avoid survey scams. See how to avoid survey scams article for more information.
With Surveystor,  you can learn how to get paid for doing things you will do normally without pay. It's pretty cool. Would you like to walk and make money? Check out the post on getting paid to walk. 
Feel free to explore the blog for everything you need to know about surveys. Thanks for reading.
Ready to try UserTesting?
To start, click the link below and get paid for reviewing products.