Tech Leader forum wants to learn about your experience in the office. The platform is an online community that wants to understand your thoughts on how technology impacts your work and workplace.
Checking out the platform at first glance, it looked quite outdated and not credible. I was quite hesitant about writing this review initially. But I decided to do some basic checks and found out something interesting.
I found out the platform is owned by Toluna Group. This is a renowned organization in the online market research industry. This discovery made me review the platform.
I will share the advantages and drawbacks. Most importantly, I will share my verdict about the platform and everything else you need to know.
Let's get started.
Quick Review
Earn $1-$10 per survey
Average survey takes 15-20 minutes to complete
Points-based system
Easy to register
Only available to US residents
Members must be 18+
Niche survey panel for IT professionals and business leaders
Legit platform. Owned by Toluna Group
Redeem points via cash, sweepstakes, and gift cards like iTunes, Amazon, and Redbox
3,000 points are worth approximately $1
Takes 2-8 weeks to redeem your rewards
Detailed Review
Tech Leader Forum is an online community for professionals in the IT field. The platform is designed to connect organizations that are in need of consumer insights to a community of business and tech experts.
Tech Leader Forum is owned and operated by industry heavyweight, Toluna Group.
If you have been following our platform for some time, you must have seen our review of Toluna Influencers or a recommendation of the panel as an alternative to GPT or survey sites.
Toluna Influencers is the flagship online research community panel for Toluna Group with over 21 million members worldwide. Having this information in mind, let's do a brief recap of the company. Hopefully, this can shape our perception of the Tech Leader Forum panel to be discussed in subsequent sections of this review.
See also: Toluna Influencers Review
About Toluna Group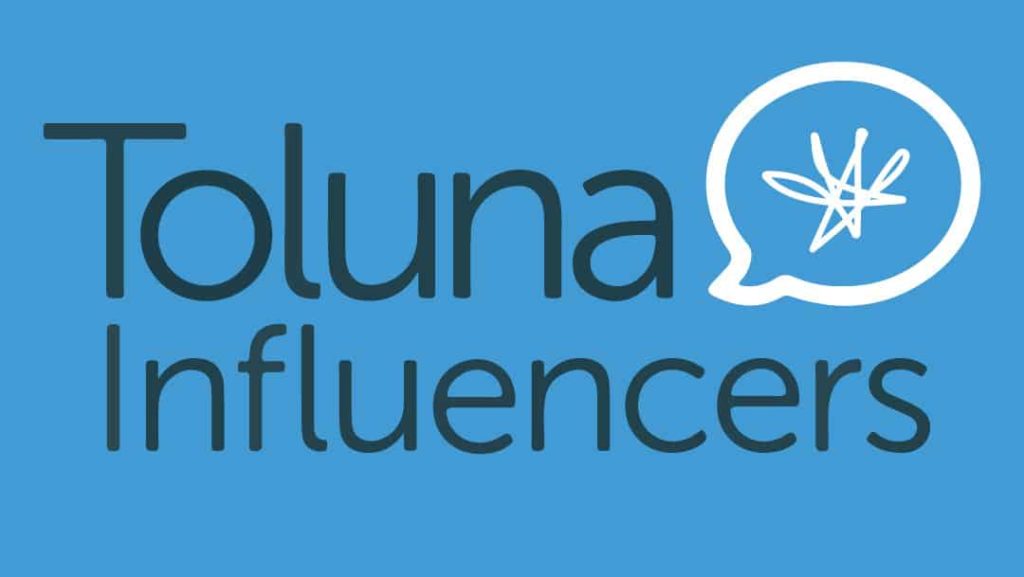 Toluna was established in 2000 by Frédéric-Charles Petit and has grown to become a key player in the online market research industry.
Toluna Group is a parent company to KuRunData – a leading panel community in mainland China that delivers critical insights and information to clients using digital research and technology.
The company is also a parent company to Harris Interactive Europe – a leading solution provider helping companies simplify complex decisions using critical consumer insights.
The company works with established brands across the world including AARP, Kraft, WeChat, Amazon Sony, and much more.
Now that we have some background knowledge about this platform, let's understand how it works.
How Tech Leader Forum Works
Step 1: Join the platform
Visit the Tech Leader Forum website.
Click the signup button.
Create a profile by providing your basic information such as your name, address, gender, employment status, and education.
After submitting the registration form, you will be sent a confirmation email for verification. You'd get 500 points for completing this step.
Complete your registration by clicking the link.
Step 2: Take surveys
After you complete the registration process, you can begin to participate in surveys. Tech Leader Forum payment is dependent on the length and complexity of the survey.
You can safely expect to earn between $1-$10 per survey.
Step 3: Get paid for your time
You can redeem your cash earnings via PayPal or gift cards. The platform offers a variety of gift cards such as iTunes, Lowes, Starbucks, and Overstock.
Who can join?
The requirements to join the platform are quite narrow. Here are the eligibility requirements:
Members must be United States residents
Participants must 18+
You must be a business leader and IT expert.
In addition to the eligibility requirements, Tech Leader Forum is looking for tech experts who make recommendations or have significant decision-making authority related to technology purchases.
Furthermore, the platform is also looking for tech experts who install, support, or maintain either hardware or software in an established company.
See also: Nielsen Mobile Panel Review
Why Tech Leader Forum?
The platform is unique as it's targeted at business leaders and IT experts who would like to share their opinion. Market research from a valuable community of experts like Tech Leader Forum helps advance the future of technology.
Payments
3,000 points are equivalent to around $1. This may differ based on the e-voucher you are trying to redeem.
Tech Leader Forum offers a variety of payment options. These includes
Cash
You can request your earnings via PayPal or bank transfer. Make sure the email used to register is the same as your PayPal account.
Gift cards
You can redeem your points via popular gift cards like iTunes, Redbox, GAPS, Sears, Amazon, Overstock, and other available e-voucher options. This means you will need to gather around 45,000 points to redeem a $15 iTunes gift card.
Toluna Millionaire Sweepstake Entries
Toluna runs a daily draw called the Toluna Millionaire Sweepstakes where members stand a chance to win one million points.
You can put your points towards the Toluna Millionaire Sweepstakes.
There are other requirements needed to participate in the sweepstakes entries, for instance, you must have a profile image and also be an active member. Being an active member means you have been frequent on the platform performing activities like completing surveys and participating in the discussion forums.
Tech Leader Forum Pros
1. Legit panel
Tech Leader Forum is a legit panel. Toluna Group owns and operates the platform. The company is a well-known brand in the online research market industry. This verifies the legitimacy of the panel.
2. Easy to register
The website looks as if it was designed decades ago. However, it is quite easy and straightforward to register on the platform.
3. Multiple payment options
Tech Leader Forum offers a variety of ways for members to withdraw their earnings. These include cash via PayPal, gift cards, e-vouchers, and sweepstake entries.
See also: E-poll Surveys Review
Tech Leader Forum Cons
1. Outdated design
The platform doesn't look professional. I expect a platform targeting business leaders and IT experts to look modern and professional.
2. Payment takes time
It takes up to 2 weeks to 8 weeks to redeem your rewards. You really have to be patient. I expect an established company like Toluna to process payment faster for their members.
3. Insufficient surveys
There is a shortage of surveys on the platform. I registered on the platform but didn't get a survey within the first two weeks of joining the platform.
Tech Leader Forum FAQs
Is Tech Leader Forum legit?
Toluna Group owns and operates Tech Leader Forum. Toluna Group is a reputable and well-known online marketing research company with a presence in 50 countries and a user base of over 21 million members across their platforms.
Points not showing after completing survey. Why?
The type of survey you complete determines when you get your points. Sometimes your points will be credited to your account as soon as you complete a survey. Other times, the survey itself has to be completed before you get your points.
Tech Leader Forum Alternatives
Conclusion
If you followed this article up to this point, you agree that the Tech Leader Forum platform is legit.
Now the million-dollar question is, should you join the platform?
My answer would be yes. Give it a try to see if it fits your needs. If you meet the requirements, that means you most likely have a good-paying job and live in the United States. So I don't expect you to live off whatever earnings you may get from the surveys.
I'd recommend you should join the platform as a way to influence the future of the tech industry with your opinion. You can put your earnings towards petty expenses or even donate to a charity.
You never can tell, little earnings from surveys can come in handy when you least expect.
Surveystor provides helpful information on the best paid survey sites for making extra money online.