Are you wondering if it is safe to buy phones on eBay? There are pros and cons to purchasing suitable phones on eBay.
Yes, it is somewhat safe to buy phones on eBay. While there are numerous dubious sellers and buyers on eBay, there are also authentic ones. 
From genuine phones to counterfeit phones, or refurbished phones, you can get just about any kind of phone on eBay.
Understanding some of the cons and pros of buying from eBay will help you avoid getting scammed.
This article explores some of the safe ways you can buy phones on eBay, and the possible scams you might encounter. 
Are refurbished phones on eBay good?
Yes, most refurbished phones on eBay are good especially when they come from the manufacturers.
These refurbished phones tend to have a warranty as eBay requires that refurbished phones need to have the manufacturer's warranty in order to be certified. 
Also, the warranty must be a 1-year warranty as per eBay's requirements on certified refurbished phones.
Hence, if the refurbished phone you wish to purchase on eBay lacks these criteria, you should avoid it.
What are the risks of buying phones on eBay?
There are numerous risks you can encounter when buying phones from dubious sellers on eBay.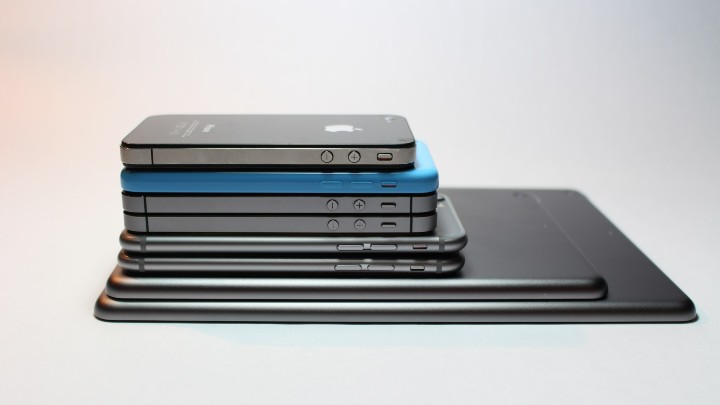 These risks include purchasing phones on payment plans, purchasing fake or foreign phone clones, and getting your recently purchased phone reported as stolen. 
I have taken the time to explain some of these risks below and how you can end up getting scammed through them. 
1. Phones on payment plans
Some fraudulent sellers purchase their mobile devices on payment plans which means they have to make payments in installments.
For example, let's say you purchase a $630 locked phone with a 12-month payment plan where you are to pay $52.5 monthly for 12 months. 
Should you stop making these payments before completely paying off your debt, the cellular provider blacklists the phone's IMEI number, making it impossible to access their network, and leaving you with a dud. 
Now imagine the same scenarios when purchasing your phone from a sketchy seller on eBay.
You find a recently released phone on eBay originally worth about $1150 but was listed as $970. Because of its cheap price, you get the phone and even go as far as testing it without issues.
You also take safety measures like getting the IMEI number and checking the network provider's IMEI checker to see if it's blacklisted but it isn't.
Everything checks out and you keep using the phone for months before it suddenly gets blacklisted. 
What just happened is that your phone was gotten through an installment plan and the seller deliberately made payments for the months you've been using it to ensure eBay's guarantee return window expired. 
Once the return window expires, the seller stops making payments, the phone gets blacklisted by its carrier (T-Mobile, AT&T, e.t.c). You're left holding a dud phone that can't access a cellular network while the seller walks away with over $700. 
SEE: Proven Ideas on How to Make Money With Your Mobile Phone
2. Fake clones of phones
Another scam occurs when sellers list an authentic-looking phone but in reality, the phone is a copy or clone made from China with inferior parts.
While the phone looks the same, its functions and performance will definitely not be as advertised by the phone company. 
3. Stolen phone scam
This method of scam can be done with any phone including one without an installment payment package.
The seller sells an insured phone to you at market value or slightly cheaper than market value and then reports the phone as stolen after the return window has expired. 
A lot of phone insurances ensure that the owner (seller) gets a new phone in the instance of theft while the "stolen phone" gets deactivated or blacklisted remotely.
Hence, the seller gets a replacement phone or even an upgrade of that phone while you're left with a dud. 
However, this scam only works when there is an insurance plan on the mobile device.
SEE: How To Make Money as an Insurance Broker
Why are phones on eBay so cheap?
Most phones on eBay are very cheap because they are used or refurbished items.
These phones mostly come from refurbishing companies that specialize in buying faulty or used phones and fixing them before reselling them. 
Other phones listed on eBay come from users who wish to get rid of their old devices in other to get enough money to purchase newer devices.
Cheap phones can also come from distress sales by users who need urgent cash.
Additionally, some cheap phone sales come from dishonest sellers who list the phones as "brand new" or "never used" to capture the attention of customers.
But in reality, the phones are well-packaged refurbished phones that have been repaired and possess a limited warranty.
Are phones on eBay fake?
Not all phones on eBay are fake, but you may find some counterfeit phones there.
These are cloned phones made using inferior parts that look exactly like the originals but lack the performance and security offered by the originals. 
Be careful when you see a cheap phone listed on eBay as there is a high chance that it is a counterfeit phone. 
How to safely buy a phone on eBay?
Check if the phone listed comes with an eBay guarantee.
This remains one of the safest means to purchase a phone on eBay.
It also ensures that you get a replacement or refund if the product you purchased does not meet the description listed on the site.
What are eBay's fees for buying phones?
There are no fees, hidden charges, or monthly subscription fees for buying phones on eBay.
As a buyer, you only might only get charged shipping fees or handling fees. These fees usually appear in the product listing before you make your purchase. 
However, eBay charges fees to those selling on the platform. These fees are determined by the categories of the items listed and the final price of the item.
As a seller, you typically pay between 5% and 15% in fees to sell with eBay.
How do eBay payments work?
eBay runs a managed payment system where buyers can choose from a wide range of payment options.
This payment will then be sent into the seller's chosen account regardless of the payment option chosen by the buyer.
The seller receives a notification when the buyer pays for the item.
This payment then becomes available to the seller within 2 business days after the buyer's payment has been confirmed.
As a seller, you can choose to receive your payments daily, weekly, monthly, or fortnightly.
The following payment options are available to eBay buyers;
Discover 
PayPal
Visa
PayPal Credit
American Express
Mastercard 
Google Pay
Apple Pay
SEE: Best Survey Sites for Free Visa Cards
FAQs
Can you trust buying phones on eBay?
Yes, you can trust buying phones on eBay especially if they are refurbished phones sold directly by manufacturers.
You can also purchase preowned phones sold directly by major verified sellers with high ratings.
Do they sell blacklisted phones on eBay?
Yes, you can find financed or blacklisted phones being sold on eBay that has a bad IMEI or ESN.
Most refurbishing companies or local repair stores purchase these phones for their parts. 
What do you do when an eBay seller does not deliver?
eBay offers you a 30 days grace period from the estimated delivery date to alert the seller that you're yet to receive your item.
Once you've reported this issue, the seller has 3 business days to provide delivery updates, refund your money, or provide you with a replacement.
Conclusion
While it is relatively safe to buy authentic phones on eBay, there are also risks that your seller is a scammer.
Ensuring that there is an eBay guarantee on the phone you plan to purchase remains one of the safest means of getting phones on eBay. 
Also, I would advise running proper checks on the IMEI/ESN number on the phones you purchase with the phone's cellular network before the return period expires.
This saves you from the scam of purchasing a financed phone that might get blacklisted months later. 
I hope you found this article helpful.
Visit Surveystor to read more informative articles on online marketplaces, how to make legit money through surveys, and how to make money through numerous platforms.
Thanks for reading.